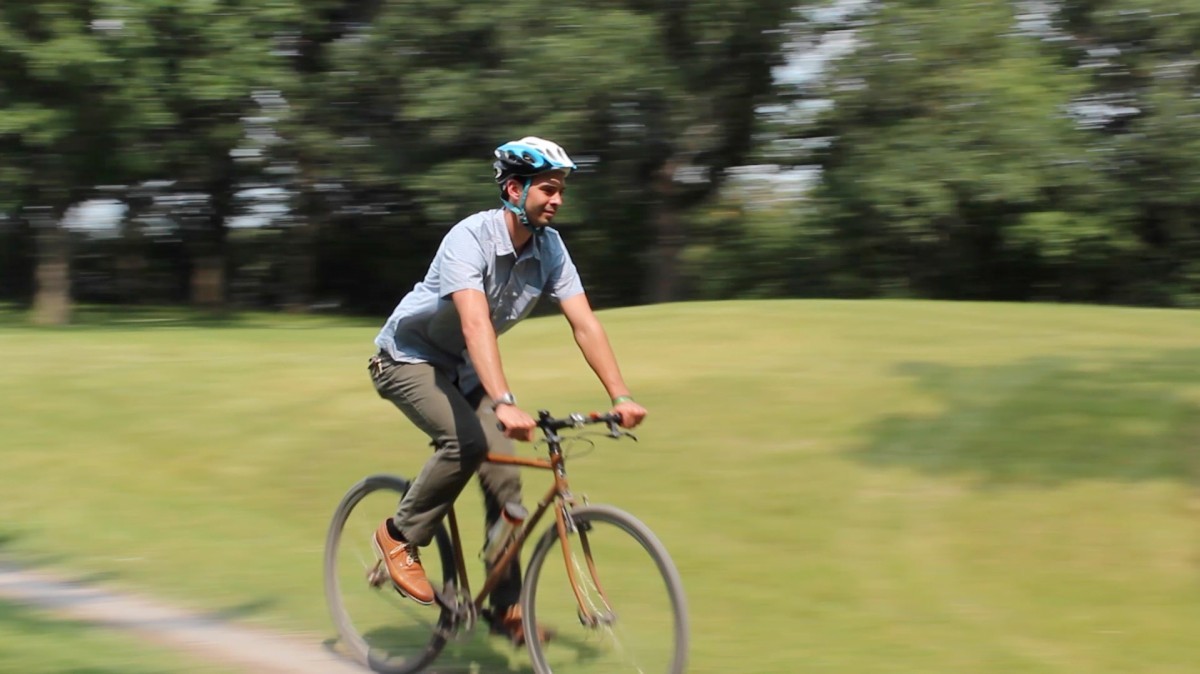 The best way to bike to campus from Pembina
August 22, 2014 —
Cycling is a great way to get to and from the University of Manitoba. There are  obvious health and environmental benefits, and it's fun.
However, biking onto the Fort Garry Campus can get a little hairy if you're taking University Crescent. Fortunately, there's an alternate route that's scenic and quick.
UM Today caught up with Ian Hall, director of the Office of Sustainability, and several umanitoba community members as they rolled through quiet streets and riverside views using the Plaza Drive bike route. If you already bike to campus, or are thinking about doing so, watch the video below to see the best way to bike to campus from Pembina.
There are over 500 bike-rack parking spots at the U of M and a number of cycling-related services run out of the Bike Dungeon. More information can be found at the links below.
Here's a map with directions if needed too.