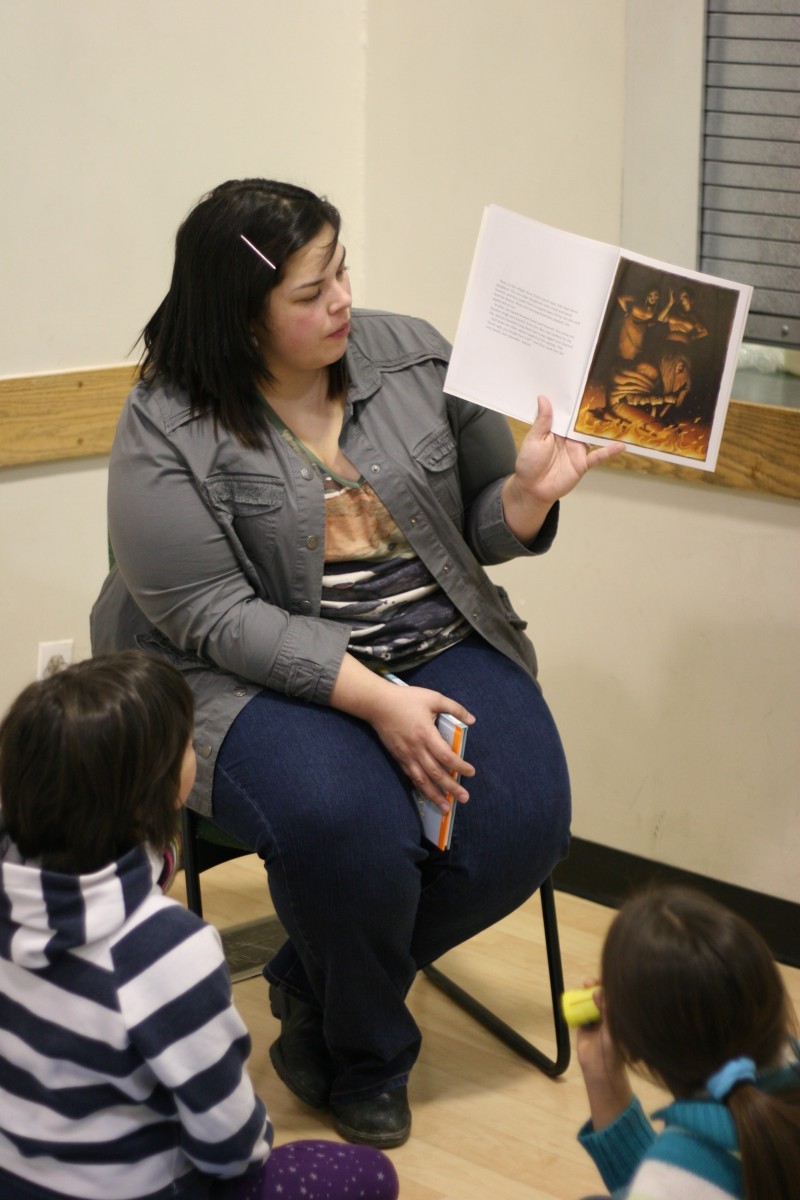 The 8th annual Winnipeg International Storytelling Festival
May 23, 2013 —
Jessica Senehi
The 8th Winnipeg International Storytelling Festival was held May 8 through 11, with more than 50 regional and international storytellers. A major aspect of the festival is a school program for students at all grade levels, Grade 1 through 12. The school program encompassed 9,000 seatings and 47 tellers. Students not only see storytelling performances but also participate in workshops that nurture youth voice.
Winnipeg storyteller, author, and educator Joe McLellan, who wrote the Nanobosho series of books for children, says that the festival is important for young people.
"It improves students' critical thinking because for every story they have to think about it and figure it out. And they have to interiorize it. It helps develop oracy and writing skills. It broadens the child's whole interior landscape," he said.
On Saturday, May 11, a public program included several workshops and performances, with a final wind-up Saturday storytelling night held at St. Paul's College.
Tellers included Doug Berky from Indiana, Hobey Ford from North Carolina, Roberta Kennedy from Haida Gwaii, Lisa Martin from Winnipeg, Noma Sibanda from Winnipeg, Christine Spink-Mitchell from Winnipeg, Paul Taylor from Austria. The evening was hosted by storyteller Wayne Drury.
This year, the festival's French program expanded greatly, under the coordination of storyteller, author, and puppet artist Janine Tougas. She developed programming with a number of local artists as well as artists from outside Manitoba, including Myriame El Yamani from Montréal and Anne Leviel from France.
The festival included a variety of storytelling forms, including Deaf storytelling, puppetry, and digital storytelling.
The Festival is presented by the Arthur V. Mauro Centre for Peace and Justice with the support of sponsors such as the Le bureau de l'éducation française, The Winnipeg Foundation, and Sargent Blue Jeans, and partners including the Centre for Creative Writing and OralCulture, the Millennium Library, and Le Centre culturel de franco-manitobain.
 This article first appeared in the May 23, 2013 edition of The Bulletin.