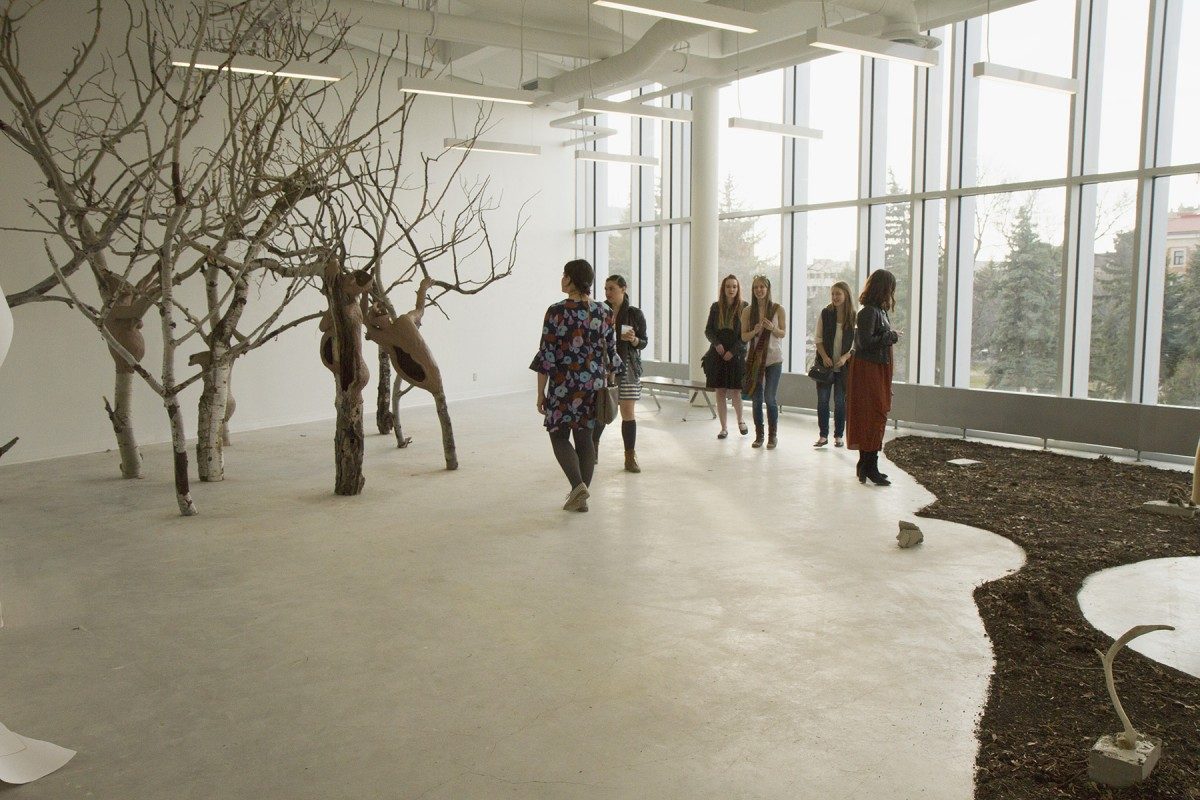 The 2019 School of Art graduating class showcases its best work
April 24, 2019 —
On Saturday, April 27 the halls of ARTlab, will echo with the festive sounds of students, their families, guests and community members checking out the artistic achievements of students in the 2019 Bachelor of Fine Arts Graduating Exhibition. ARTlab will be transformed from a school to an exhibition centre where the hallways, studios and even classrooms will showcase works ranging from paintings, drawings and prints to sculpture installations and video projects.
The exhibition presents and celebrates the growth and achievements of these emerging artists as they complete the BFA honours program, preparing for convocation in a few weeks. Each of the artists is also represented in a catalogue that provides a little background on each of them, and provides an overview of the class of 2019 as a whole.
"The significance of the BFA graduating show to us grads is immeasurable," says Mahri White, one of the graduating students whose work will be in the exhibit. "The time, effort and love that went into these artworks is truly a reflection of how talented this year's graduating class is. We at the School of Art are a tight community, and celebrating that connectedness in the presence of our hard work makes this event really special."
As visitors make their way through the many exhibition rooms, they are encouraged to hold onto their impressions of the works they see, in order to participate in the People's Choice Vote. Visitors may vote for their favourite artist, by casting a ballot. The winning artist receives a prize, and voters' names are also entered into a draw for an additional prize.
The 2019 BFA Graduating Exhibition opens to the public on Saturday, April 27, from 5-8 p.m. The exhibit will continue to be open until Wednesday, May 1, 2019.
For more information on the exhibit, visit the School of Art's website.