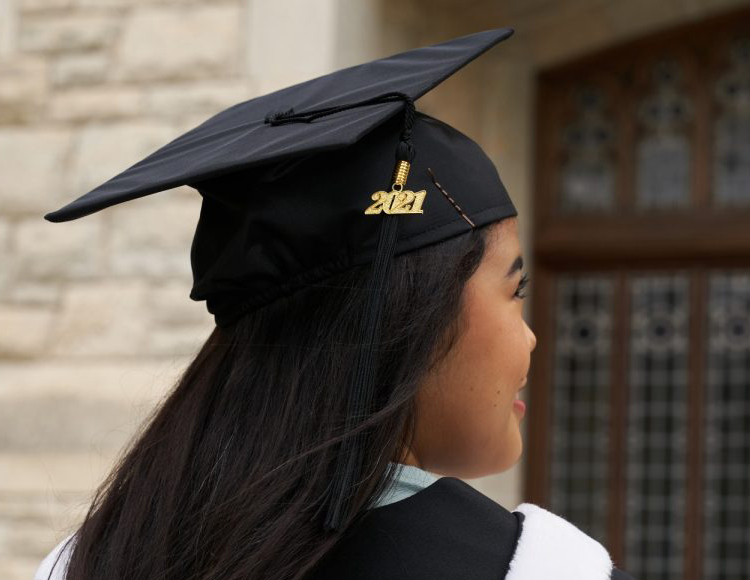 The 142nd UM Spring Convocation 2021
June 15, 2021 —
The 142nd Spring Convocation 2021 at the University of Manitoba will be held from Tuesday, June 15 to Thursday, June 17, recognizing and honouring this year's graduating class of 4,421 students.
This graduating class includes 358 graduands from Extended Education.
The number of self-identifying Indigenous graduates is at a record level: 582 of the 4,421 students receiving parchment at 2021 Spring convocation.
"Students were faced with an extra challenge this year by having to complete their classes almost completely online, but they displayed the exemplary spirit and determination that defines our UM community in rising to this challenge," says Dr. Michael Benarroch, UM President and Vice-Chancellor. "Convocation—whether in person or virtual—is a very special time when friends and families can celebrate with graduands as they receive their hard-earned parchment."
For the second year in a row, this will be an online event due to the COVID-19 pandemic.
For 2021, a new online platform will allow Convocation to be interactive and help celebrate student successes to a broader audience.
This new immersive and interactive virtual Convocation will allow graduating students to:
Take a selfie photo in the virtual grad cap photo booth
Write personal messages of congratulations in a digital yearbook
Visit the online frame shop to buy degree frames
Participate in virtual faculty-based ceremony processions
Reconnect with classmates and professors in "after party breakout rooms"
Live chat with event participants
Learn all about future alumni programming, benefits and opportunities through interactive kiosks
There are many ways to engage and participate in Spring Convocation 2021. Join the festivities 30 minutes early and take part in the new features.
All degrees and diplomas will be conferred at ceremonies on June 15-17, 2021. Non-degree certificates (Extended Education) will be awarded at a separate ceremony on June 17.
For more information, visit umanitoba.ca/convocation.