united nations News Archive
June 30, 2020 —
Practical examples of how Indigenous peoples around the world are breathing life into the carefully chosen words of the United Nations Declaration on the Rights of Indigenous Peoples are now available online. The Kiskinohamatowin report is based on a conference hosted by University of Manitoba Law Prof. Brenda Gunn and consultant Celeste McKay in 2019.
+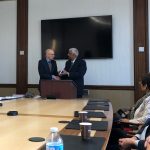 May 15, 2018 —
Winston Dookeran [BA/66, LL.D./91], the first international student voted in as President of UMSU, recently returned to the University of Manitoba to share stories of a fulfilling career in economics, politics, and academia.
2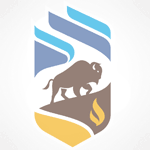 June 30, 2016 —
On June 23 2016, Marcia V. J. Kran, a Canadian lawyer and former international civil servant now living in Vancouver, was elected to the UN Human Rights Committee (HRC). She holds B.A. (1987) and law (1980) degrees from the University of Manitoba, and received the Celebrated Alumnus Award from the Faculty of Arts in 2006.
+