L. Kerry Vicar Business Law Clinic News Archive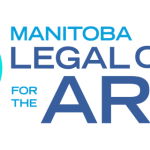 November 3, 2023 —
The University of Manitoba Faculty of Law has launched a new Manitoba Legal Clinic for the Arts. The Clinic offers free legal advice and information specifically designed for artists, creatives, and arts and cultural organizations in Manitoba, including Northern communities, who do not have a lawyer or cannot afford legal assistance. Clients can receive information pertaining to contracts, intellectual property, sale of goods, information on business structures, technology, and more.
+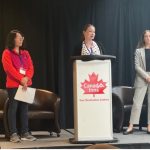 October 3, 2023 —
On August 22 and 23, law students from the L. Kerry Vickar Business Law Clinic attended the 51st Northern Association of Community Councils (NACC) Annual General Assembly and Trade Show at Canad Inns Destination Centre Polo Park in Winnipeg. The NACC Annual General Assembly welcomed representatives from Northern Manitoba communities and others who support providing accessible services and resources to people living in Northern Manitoba.
+