holidays News Archive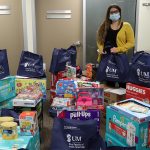 December 20, 2022 —
Forty-three UM student families have received holiday baskets filled with children's toys and childcare supplies, thanks to generous donations from the Rady Faculty of Health Sciences community.
+
December 23, 2021 —
Season's greetings! It has been an eventful year. I hope that all of you in our Rady Faculty community get some well-deserved rest and are able to spend time with loved ones, either virtually or in person, over this university break. Keep in mind that it's also a time to remember those who have less and those who struggle through this season, based on their circumstances.
+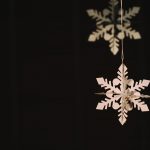 December 22, 2020 —
Find a list of suggestions, tips, and resources to help you have as renewing and engaging a holiday break as possible.
+