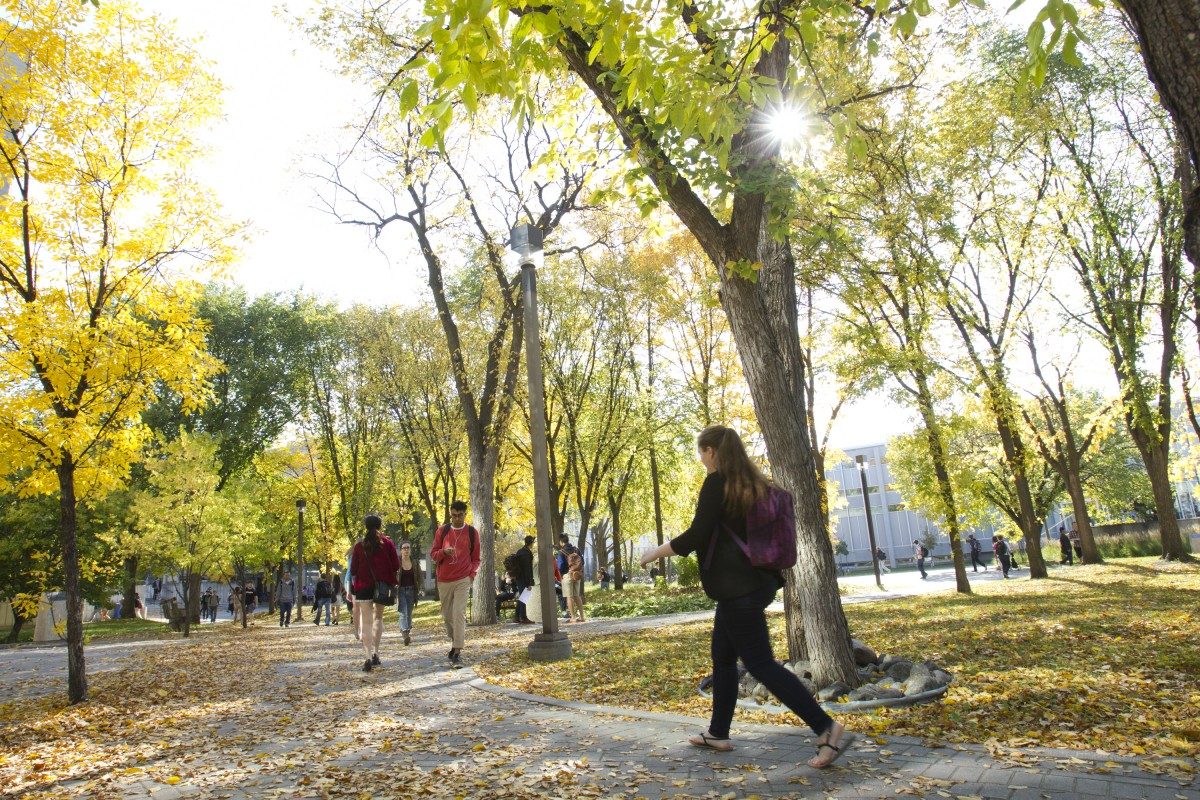 University of Manitoba Launches New 2019-2023 Sustainability Strategy
October 10, 2019 —
The new Sustainability Strategy 2019-2023 provides a roadmap for the University of Manitoba's continuous improvement toward ecological, social and economic aspects of sustainability. The plan outlines the actions to be taken over the next five years toward pressing issues such as climate action, resource conservation and pollution prevention; ecological systems; Indigenous achievement and resurgence; wellness and accessibility; innovation and governance; teaching and learning; and community connection and engagement.
A key component to the new strategy is to build upon the existing Sustainable Development Goals (SDGs) outlined by the United Nations. Through partnerships with the Office of Sustainability, staff, students and communities can foster new learning and research opportunities while finding solutions that integrate ecological renewal, social resilience and economic prosperity, on campus and beyond.
"The goals and commitments defined in this strategy will foster new learning and research opportunities, deliver social and environmental benefits to our community and contribute to the sustainable financial management of the University. The University of Manitoba is committed to continuing our path to a more sustainable future and this strategy is another step in a more sustainability direction," stated Andrew Konowalchuk, Associate Vice-President (Administration).
Since the previous strategy was introduced, a variety of new and exciting initiatives have been introduced at the University, such as:
implementing a restoration and enhancement plan for the University's riparian zones to control invasive species and riverbank stabilization
continuing to track sustainability progress through STARS to maintain the University's current Gold status, and pursue opportunities to achieve Platinum rating
creating and implementing an organic waste management program to reduce the amount of waste being sent to the landfill
creating a bike share program
continued collaboration between administrative units and Indigenous leaders, faculty, staff and Elders to implement the Indigenous Planning and Design Principles, documenting lessons learned from each project while continuing to refine the process
creating a climate action plan that includes targets for emission reductions, resilience and adaptation, and considering the financial benefits of planning
These are only a few examples of the University's ongoing commitment to sustainability. Visit our new strategy webpage for more information.
CONTEST ALERT:
Enter to win on our Instagram! To enter, post a comment explaining how you are "going green" on the @sustainableuofm Instagram. Examples: using a reusable container, biking to school, taking the bus, etc. The zero-waste prize pack includes reusable bags, utensils, food wraps, and a $50 gift card to Generation Green. Let us know on Instagram for a chance to win great prizes. To view the contest rules and regulations, click here.