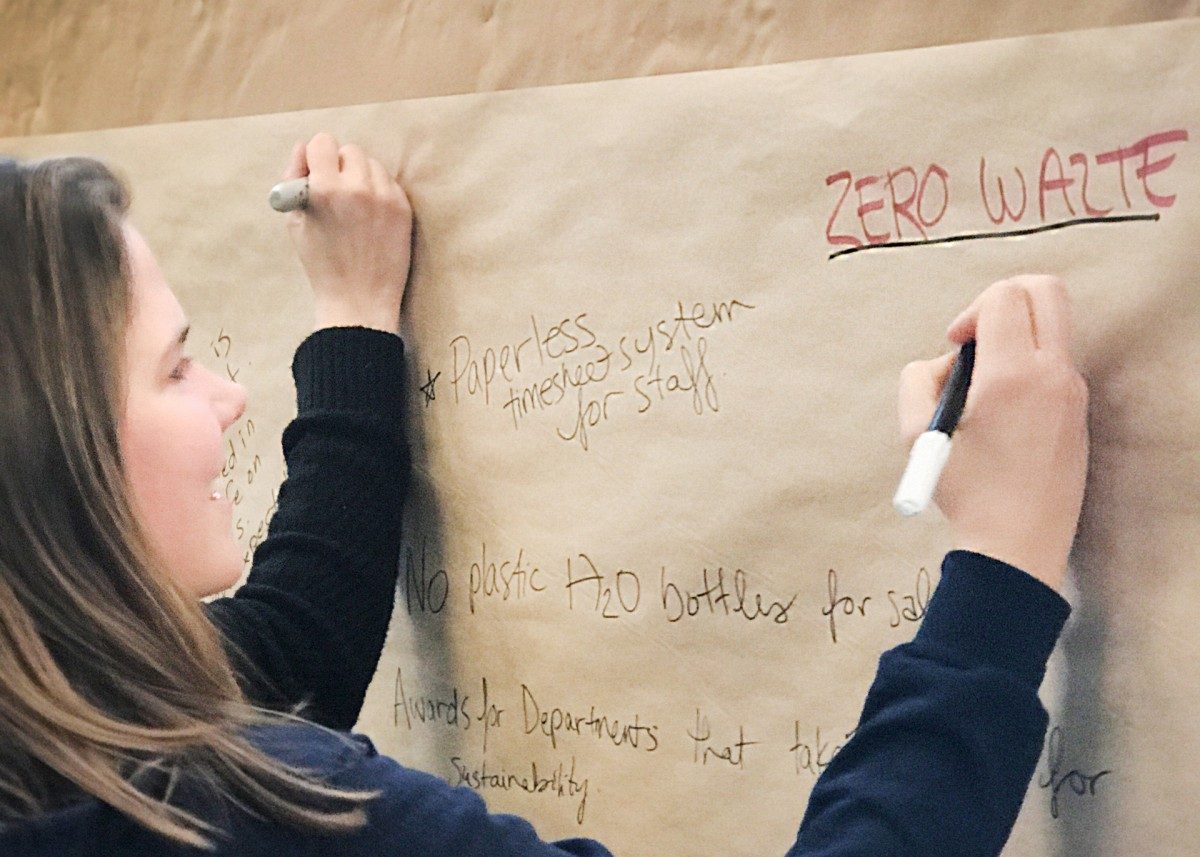 Sustainability Strategy Renewal
January 9, 2019 —
The Sustainability Strategy 2016-2018 was a major stepping-stone towards sustainability at the University of Manitoba, building on the University's initial 2012 Sustainability Strategy, and the work of the University's Sustainability Committee and Office of Sustainability.
Since the 2016-2018 strategy was introduced, a variety of initiatives have been accomplished and celebrated! Our progress in sustainability to date has helped move the U of M from a STARS Silver to STARS Gold Rating from the AASHE Sustainability Tracking, Assessment & Rating System (STARS). This is a tremendous accomplishment for the university, which represents the overall commitment, effort and support for sustainability from the campus community.
As the current strategy's timeframe is nearing completion, work is underway for a renewed strategy for the next five years. For the past several months, the Office of Sustainability, alongside the Sustainability Committee, have been engaging with students, staff, and faculty to hear what issues the campus community would like to see addressed in the renewal of the Sustainability Strategy. The vision of the strategy has evolved to include a more holistic definition of sustainability. The visionary principles, key goals, and actions in the renewed strategy reflect a synergy between the United Nations Sustainable Development Goals, AASHE STARS, the previous strategy, and comments from classroom sessions, key stakeholder meetings, and public consultations.
During consultation sessions, the community was asked to envision what type of university they would like to see in 2030, as well as meaningful items they would like to see included in the strategy. The input we have received from staff, faculty, students and alumni help frame the objectives and actions that are being proposed in the renewed strategy.
---
Join us to tell us what you think of the proposed new objectives and actions that will guide the university's sustainability journey until 2023 and set us on road forward to meet our 2030 goals.
Light refreshments will be provided and you will also have a chance to win a $25 Bookstore gift card and sustainability prize pack! All are welcome.
Tuesday, January 15, 10 am – 2 pm – Brodie Centre, Bannatyne Campus
Tuesday, January 22, 10 am – 2 pm – University Centre, Fort Garry Campus
Thursday, January 24, 10 am – 2 pm – Dafoe Library Entrance, Fort Garry Campus