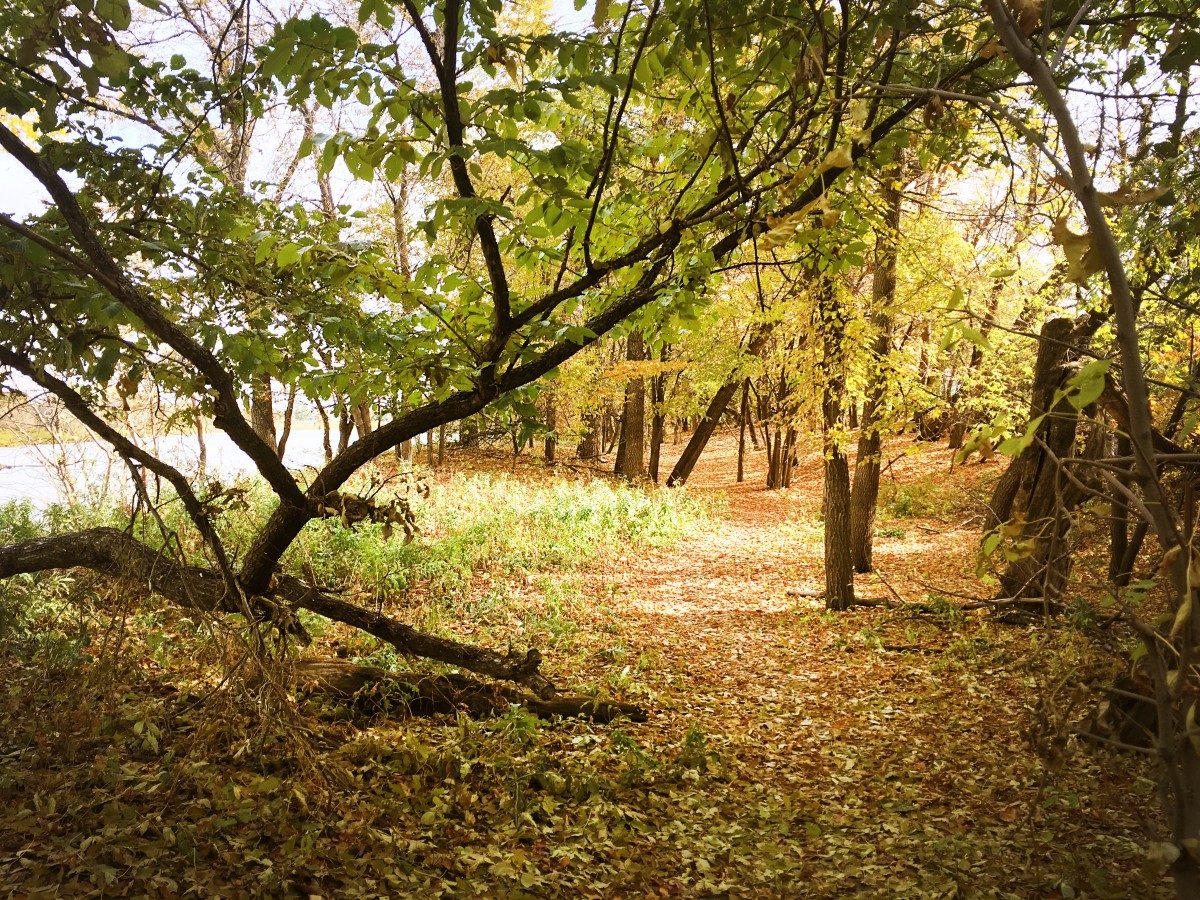 Sustainability Month at U of M
October 7, 2019 —
Celebrate sustainability with us by participating in a wide variety of green-focused events throughout the month of October. Join in on the free events that promote a more sustainable campus!
Follow us on Facebook, Instagram and Twitter to keep up-to-date and be sure to include #UMSustainability on all your Sustainability Month postings
Questions? Email sustainability [at] umanitoba [dot] ca
Going Green Social Media Contest
COMING TO OUR INSTAGRAM OCTOBER 18, don't miss out! Follow @sustainableuofm
Enter to win on our Instagram! To enter, post a comment explaining how you are "going green" on the @sustainableuofm Instagram. Examples: using a reusable container, biking to school, taking the bus, etc. The zero-waste prize pack includes reusable bags, utensils, food wraps, and a $50 gift card to Generation Green.
Go Manitoba Contest
Enter into the GoManitoba GoTober contest, in celebration of GoManitoba's two-year anniversary! During the month of October, challenge yourself to commute in a healthier, more sustainable way as many times as possible. This includes carpooling, transit, cycling, and walking. With GoManitoba, you earn points for every action on the site – registering, reaching out to those you match with, and tracking your travels. The more you use the tool, the more points you earn, which increases your chance to win! There are several fantastic prizes such as:
10 Prize packages (coffee gift certificate and reusable car freshener from Fresh Emblem)
2 passes to the Manitoba Museum
$30 Boston Pizza gift certificate
Plus a grand prize that is still to be announced!
Help us spread the word about GoManitoba and GOtober on social media! We'll enter everyone who shares their commuting stories and encourages their followers to try healthy, sustainable commuting. Use the hashtags #GoToberMB and #GoManitoba from October 1st to October 31st to be entered to win an additional prize.
Trashless Tuesdays
Every Tuesday in October
Get caught in the act using a reusable coffee mug, bag or lunch container for a chance to win. Sustainability ambassadors will be roaming the campus looking for your sustainable behaviours, so be on the look-out!
World Food Day Workshop
Wednesday, October 16, 1 PM – 4:30 PM
St. John's Cross Common Room #108
To celebrate World Food Day at the University of Manitoba, the Food Systems Research Group, in collaboration with the Winnipeg Food Council, is organizing a campus food system transformation workshop. Dr. Hannah Wittman, Academic Director of the Centre for Sustainable Food Systems at UBC Farm, and Professor in the Faculty of Land and Food Systems will be guest speaking. Open to students and faculty. Please join us to discuss what research, education/curriculum, and action we can undertake for campus food system transformation.
https://news.umanitoba.ca/do-you-want-food-system-change-on-campus/
Green Flicks: Manufactured Landscapes Screening
Wednesday, October 16, 6 PM – 8 PM
Education Building, Room 224
Join us for a screening of Manufactured Landscapes. A documentary on the renowned work of the Canadian photographer, Edward Burtynsky. Internationally acclaimed for his large-scale photographs of "manufactured landscapes"—quarries, recycling yards, factories, mines, and dams—Burtynsky creates stunningly beautiful art from civilization's materials and debris. The film follows him through China, as he shoots the evidence and effects of that country's massive industrial revolution. Free popcorn is provided! Panel discussion with Alexandra Ross will follow the screening.
Sustainability Ambassadors Open House
October 21, 11 AM – 1 PM
Office of Sustainability – Room 501 – 55 Chancellors Circle (formerly Fitzgerald Building)
Are you currently a Sustainability Ambassador, or are interested in becoming involved in sustainability? All Sustainability Ambassadors and everyone who is interested is invited to come to our Open House on October 21. Drop-in and get assigned to exciting sustainability projects around campus!
The Sustainability Ambassador Program is a volunteer leadership program for undergraduate and graduate students who are interested in promoting a culture of sustainability at the University of Manitoba through growth, education, research, and action.
What would I do?
As Sustainability Ambassadors, you will lead and inspire the campus community to learn more about sustainability and explore how sustainability practices can change lives in a positive way. The goal of the program is to enhance engagement and participation by offering opportunities to gain knowledge and skills while supporting the network of sustainability on campus.
What are the benefits to become a Sustainability Ambassador?
Earn Co-Curricular credit on your academic transcript
Gain job-related skills and experience (10+ hours of time throughout the semester)
Opportunities to participate in sustainability-related events, projects and research
Connection to Office of Sustainability – learn more about sustainability initiatives
Become a University of Manitoba sustainability leader
Develop a set of professional competencies
Participate in the planning and execution of sustainability events on campus
Increase your knowledge about specific sustainability issues
Create projects that suit your interests
Meet other student leaders who are interested in promoting sustainability education
Make new friends by increasing connections within the University of Manitoba community
How do I join?
First click the 'JOIN' button to be added to our membership, then fill out the Ambassador Application Form which you can find below in the Forms section, or click on this link:
https://communitylink.umanitoba.ca/submitter/form/start/11569
E-Waste Drive
October 22, 23 & 24, 10 AM – 2 PM, UMSU University Centre, Fort Garry Campus
October 23. 10 AM – 1 PM – Brodie Atrium, Bannatyne Campus
Bring your old electronics to be recycled at our drop-off locations! Accepting anything with a cord* including TVs, monitors, telephones, VCR/DVD/CD players, speakers, computers, laptops, mice, keyboards, cameras, mp3 players, microwaves, photocopiers, printers, and cell phones.
*Some restrictions apply.
Campus Clean Up
Friday, October 25, 1 – 4 PM
Meet in the Fireside Lounge, UMSU University Centre, Fort Garry Campus
Join in the campus clean up to meet other students passionate about keeping our campus clean and thriving. This event is being co-hosted by UMEARTH, ASBC,
UMICE, SWG, UMSESES, EWB and UMESGA. Bags, gloves and pickers will be supplied. Questions? Email Brittany at brittanyv555 [at] gmail [dot] com.
Fair Trade Week
October 29, 10 AM – 2 PM
Brodie Atrium, Bannatyne Campus
Did you know that the University of Manitoba's Bannatyne campus is the first university campus in Manitoba to receive the Fair Trade Campus designation from Fairtrade Canada and the Canadian Fair Trade Network? Come visit us at our booth to learn more about the importance of fair trade, and try out some fair trade coffee!
Nature's Farm Campus Visit
October 30
Have you ever wondered where our campus food comes from? On October 30, you can find out! Join us at Pembina Hall over lunch to learn more about our campus food and agricultural practices from the farmers at Nature's Farm! The Fresh Food Company visitors will be able to meet their farmer on the 30th. Visitors can pay the door price and have their all-you-care-to-eat lunch and have a chat with Hermann from Nature's Farm (Eggs and Pasta). Runs from 11-2.
Sustainable Halloween
October 31
Halloween is seen as a fun tradition for many: from amusing costumes, to spooky decorations and of course–lots and lots of treats. But have we thought about the waste that gets generated from this once-a-year experience? It's easy to get caught up in the festivities, but what's scarier than Halloween is perhaps the amount of waste that gets sent to the landfills on November 1st.
---
UMCycle Events:
Community Stand Time
All Wednesdays and Thursdays in October – 11 AM – 2 PM – 157 Helen Glass – UMCycle Warehouse
Come by the UMCycle Warehouse (157 Helen Glass) to fix your bike with our help, start our build-a-bike program to fix up and keep a bike, or volunteer with us.
2Spirit, trans, gender non-binary, femme and women folx Community Bike Stand Time
October 18, 25, 2 PM – 4 PM
157 Helen Glass – UMCycle Warehouse
2Spirit, trans, gender non-binary, femme and women folx can come by the UMCycle Warehouse (157 Helen Glass) to fix your bike with our help, start our build-a-bike program to fix up and keep a bike, or volunteer with us.
2Spirit, trans, gender non-binary, femme and women folx Bike Mechanic Bootcamp
October 17th and 24th (please attend both sessions)
157 Helen Glass – UMCycle Warehouse
Join us for a bike mechanic boot camp workshop for 2spirit, gender non-binary, trans, femme and womxn. Only 8 spots are available for this workshop, so register soon. UMCycle will provide a light meal at both sessions and all the tools, bikes and info needed. Over the two evening sessions you will learn how to 1) true a wheel, 2) fix a flat, 3) overhaul/repack a wheel hub, 4) adjust a bike seat/stem, 5) adjust rim brakes, 6) adjust multi-gear and 7) install pedals and chains. After this session, you will have the skills needed to begin as part of the UMCycle volunteer team! UMCycle volunteers are entitled to lots of perks!
Cost: $25 for students and accessible rate
$40 general rate
If cost is a barrier, contact us to attend the workshop for free. If any sort of accommodation is needed to participate in the workshop (child minding, ASL translation, etc.) please contact the UMCycle Manager at anna [dot] weier [at] umsu [dot] ca.