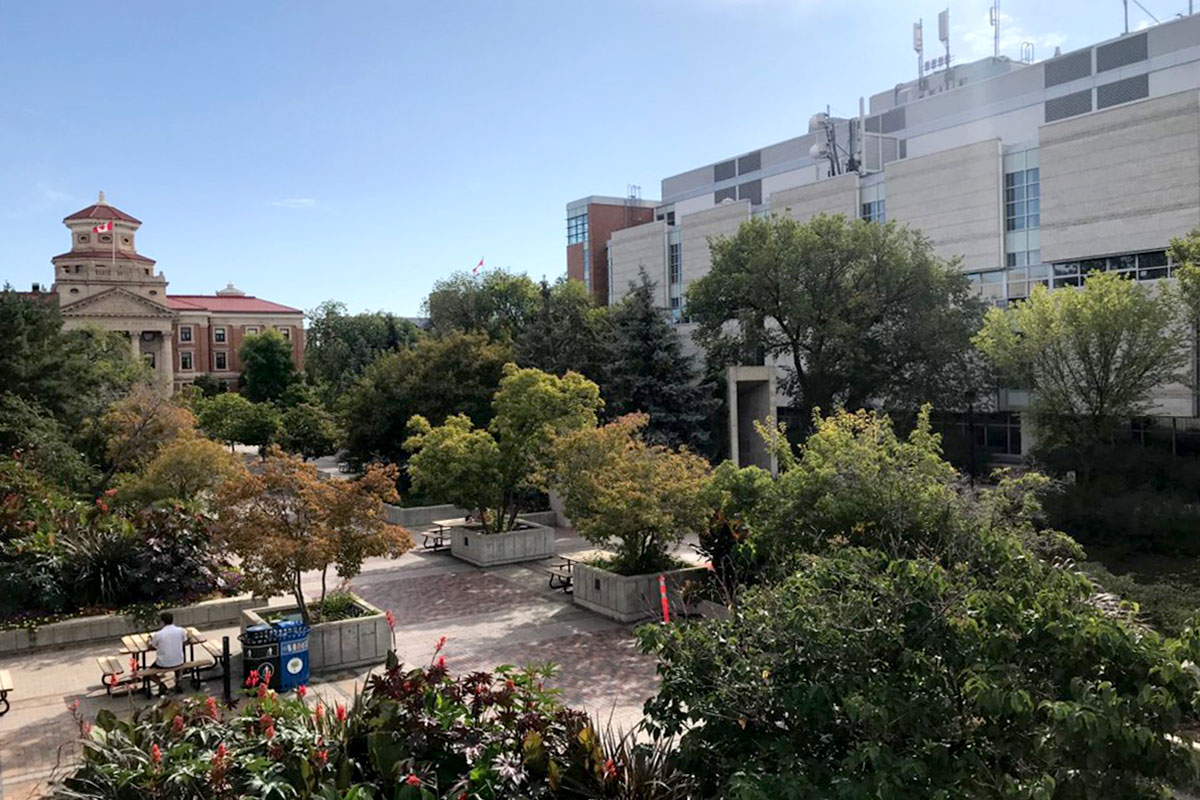 Assessing UM Literacy and Culture of Sustainability: Survey Results
May 5, 2022 —
The results of the University of Manitoba (UM) Literacy and Culture of Sustainability Survey are in!
Open to all UM students, staff and faculty, the survey assessed the knowledge of the UM community regarding both general sustainability awareness and UM-specific initiatives and information. It aims to provide baseline data on the UM community and act as a guide for future sustainable education efforts on our campuses. We received approximately 1,000 responses, with the majority from undergraduate students and UM staff.
Results
The survey was split into two parts, the first of which focused on sustainability literacy at UM. This assessment helps UM evaluate the success of the institution's sustainability education initiatives and develop insight into how these initiatives could be improved.
Results showed the UM community has a strong understanding of the potential effects of global climate change, what greenhouse gases are, what invasive species are and the different modes of sustainable transportation. Approximately 25 per cent of respondents were either unaware or unsure of the definition of sustainable development, "meeting the needs of the present without compromising the ability of future generations to meet their needs", and the three pillars of sustainability: social, environmental and economic. The results also showed that the topics of available and accessible drinking water, greenhouse gas emissions related to food production and circular economy were least understood by participants.
The second section focused on the culture of sustainability within the UM community. Assessments help UM evaluate the success of sustainability outreach and education initiatives and develop insight into how these initiatives could be improved.
Results showed over 90 per cent of students, staff and faculty felt a personal responsibility to help make a difference on environmental and social issues. There was a strong general understanding of the different recycling streams offered at the university, with a small percentage indicating that plastic straws are recyclable on campus, which is incorrect. In addition, only 18 per cent of respondents indicated that pens and highlighters are recyclable on campus, which is low compared to knowledge on other recycling streams. Pens and highlighters can be recycled through UM ReBins located at both the Fort Garry and Bannatyne campuses.
There was an overall unawareness regarding UM sustainability goals like the Sustainability Strategy 2019-2023, the Sustainability Policy, initiatives including the Sustainable Transportation Plan 2017-2022, and the Sustainability Committee. To view sustainability related projects, plans, reports and policies, visit umanitoba.ca/sustainability.
The results of the survey will be used to help better focus sustainability initiatives and education at UM. More information on the survey can be found by visiting the original UM Today story.
Thank you to everyone who participated in the survey!