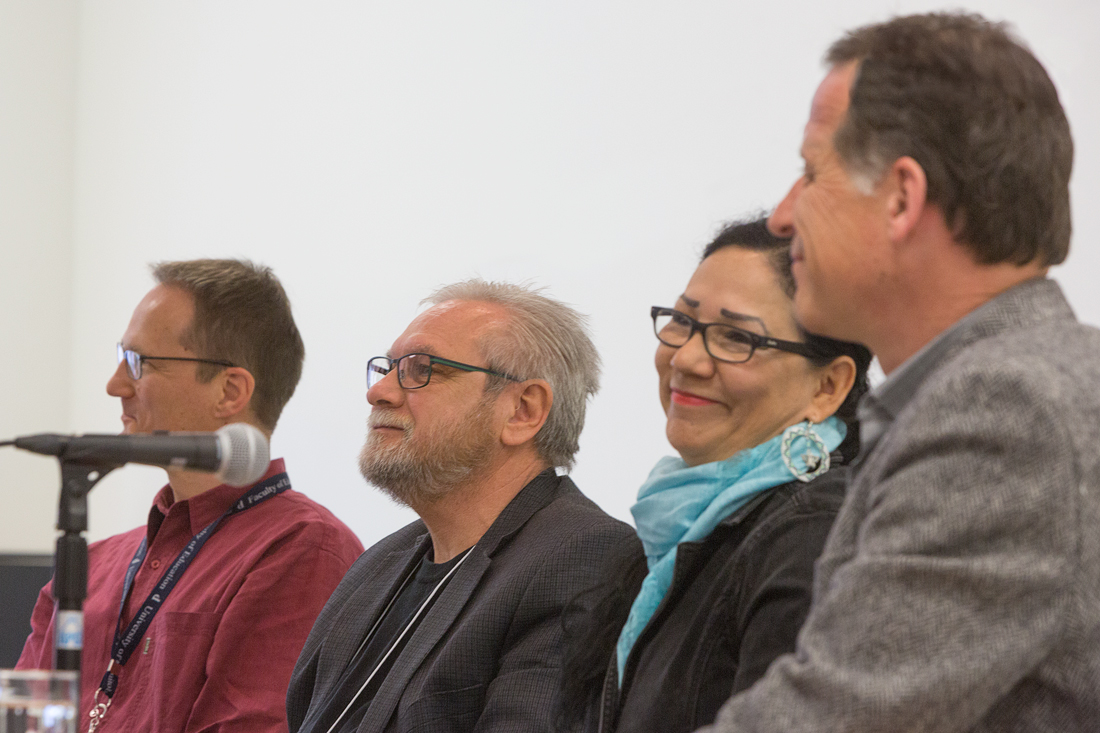 Sustainability in Manitoba schools 'a hopeful story'
Manitoba educators meet to discuss approaches to environmental responsibility
April 13, 2017 —
Some 80 Manitoba educators came together April 6-7 at the Faculty of Education to plan for the future of environmental sustainability in education in the province.
"We have to think about ways that we can change people's values. Is consuming as much as we can the best way to go when we've got climate change?" said Gary Babiuk, organizer of the Education for Sustainability Leaders Seminar.
Bubiuk said all of Manitoba's school divisions were invited to send teams to the conference where educators attended some 16 workshops covering topics ranging from outdoor schools and watersheds to fair trade and gardens.
"It's all inter-connected: our lifestyle, how we make decisions, how we live together, how we treat people.
"(Sustainability) is not just the environment. That's just a piece of it," Babiuk said, adding that school divisions are also focused on social justice and well-being.
"The idea is that school divisions should be working on all three at the same time."
In the past 10 years, Babiuk says he has seen the seminar grow from a working group directed by consultants from Ontario to an entirely made-in-Manitoba event organized by Manitobans for Manitobans.
The seminar has resulted in the development of courses in Manitoba schools, such as Global Issues and Citizenship and Sustainability.
"Students look at solutions to problems and take action," Babiuk said.
Involving provincial policymakers in the seminar has also resulted in all K-12 courses now being examined to show where sustainability comprises part of the curriculum.
Seminar participant, Heather Eckton says the seminar is an opportunity for educators to learn about what kind of sustainability initiatives are succeeding and which ones are not. The West Kildonan Collegiate teacher started a program for Grade 10 and 11 students who explore how school programs could be more holistic in sustainability.
"It's eye-opening to see this happening across the province," Eckton said. "It's a hopeful story. Even though we are working toward the same goal, we are taking different approaches to do it."