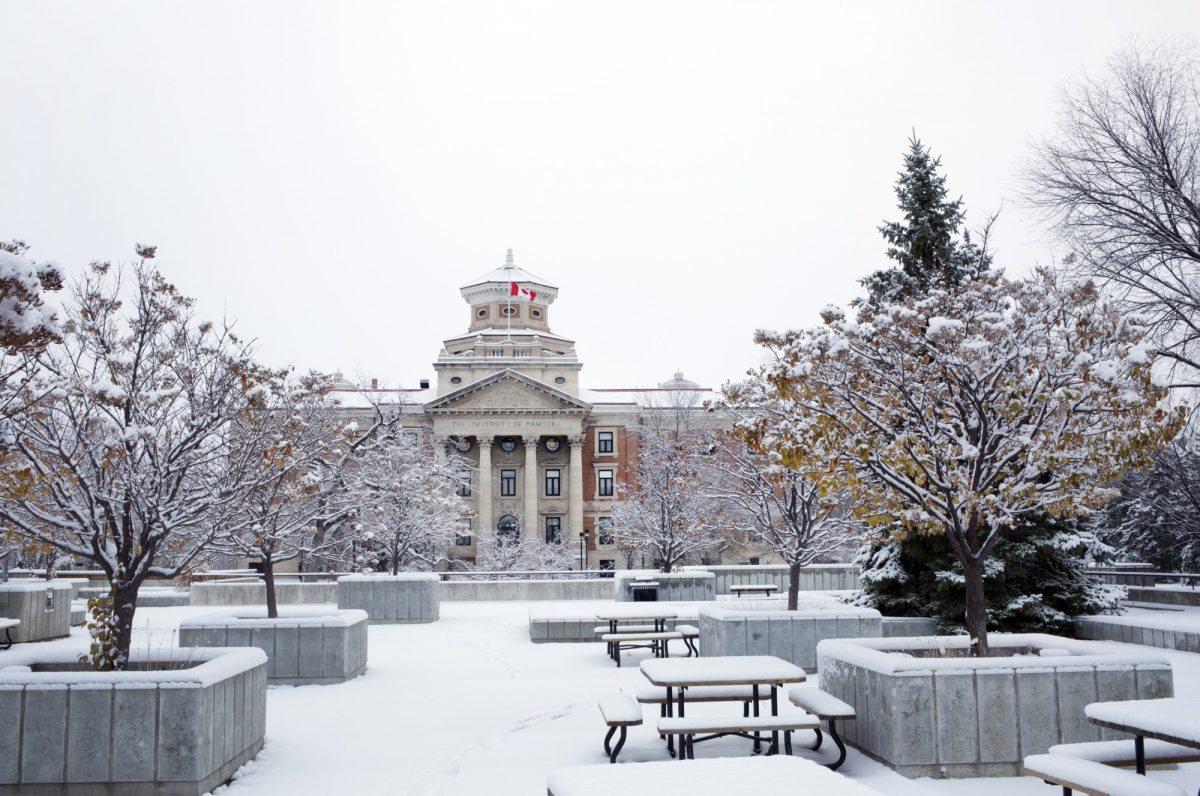 Sustainability Day: Taking action for the Sustainable Development Goals
UM community invited to participate in full-day virtual program
February 17, 2021 —
Join the Office of Sustainability for a virtual Sustainability Day on Thursday, March 4 from 8:30 a.m. to 8 p.m. to build awareness around individual action to confront climate change and create a more sustainable world. This annual event celebrates innovative ideas to help make our day-to-day actions and systems more sustainable.
This year, Sustainability Day will consist of a full-day virtual drop-in format open to UM students, staff, faculty and external partners, with the theme 'Take Action for the Sustainable Development Goals (SDGs)'. The United Nations' 17 SDGs are the blueprint for achieving a healthier and more sustainable future for all by addressing global challenges including poverty, inequality, climate, environmental degradation, peace and justice. Each presenter during Sustainability Day will highlight how their initiative aligns with and progresses at least one of the SDGs.
Presentations will offer diverse formats from brief, informative presentations to instructional, interactive presentations. Each presentation will be followed by a question period.
Here is a sneak peek at a few presentations; more event details are coming soon!
Connecting EDI and Sustainability – presented by Valerie Williams, Human Resources, Goals 3, 5, 10, 16 and 17
Propagate Food Plants Using a Fillable Ornament – presented by Jo-Anne Joyce, Biological Sciences, Goals 3, 11, 13 and 15
UM SDG Student Hub – presented by Soomin Han, Chantal Vachon and Nicholas Pasieczka, SDG Student Hub, Goal 17
Fairtrade Coffee: Responsible Consumption and Production – presented by Laura Wiebe, Manitoba Council for International Cooperation, Goal 12
UM's Bold Climate Action Plan in the Making – presented by Jeremy Murphy, Sustainability Solutions Group, Goals 7, 11 and 13
An Introduction to the Sustainability-in-Action Facility – presented by Danny Mann, Biosystems Engineering, Goals 4, 9 and 11
Register for Sustainability Day and a participation link with more event details will be released in the coming weeks.
If you have any questions regarding Sustainability Day, please email Sustainability [at] umanitoba [dot] ca.