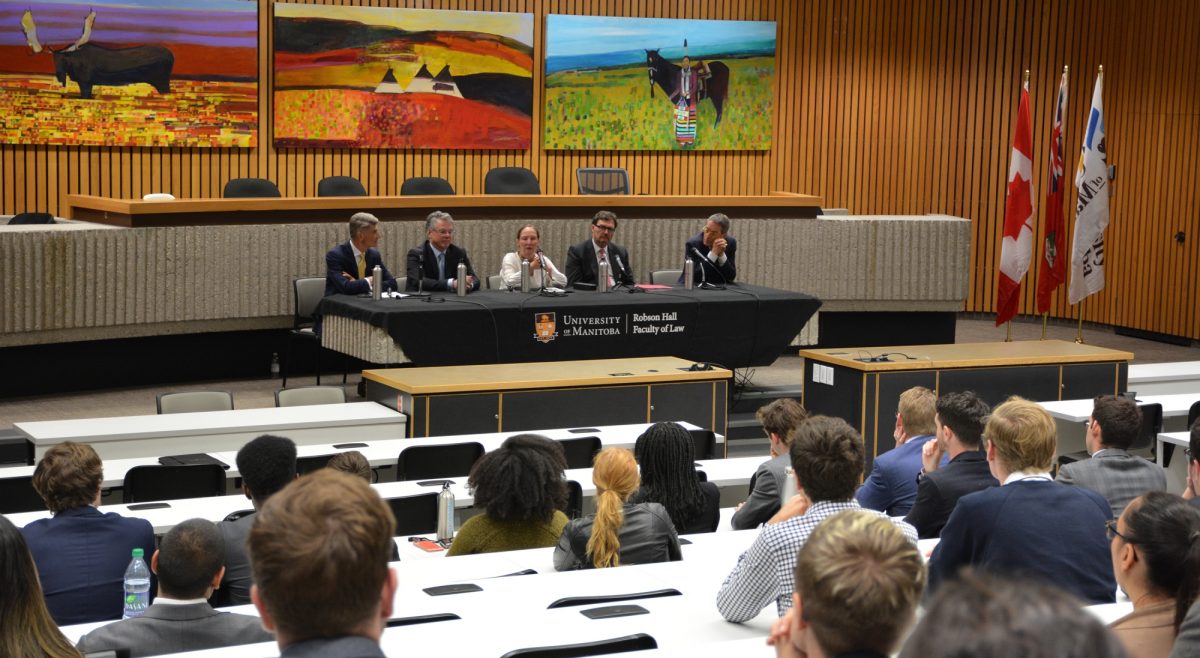 Supreme Court Visit Highlight of Law Faculty's Fall Term
November 5, 2019 —
Setting precedents in more than case law, the Supreme Court of Canada held its first hearings outside of Ottawa for the first time in its history this fall, as part of ongoing efforts to make the court more open and accessible. With Winnipeg chosen as the first visit location, University of Manitoba Law students had opportunities to see the Court in action during the week of September 22 to 27th as it heard two cases at the downtown Law Courts, and to meet with the Judges face-to-face for a candid question and answer session on the Fort Garry Campus at Robson Hall.
During its visit, the SCC heard two cases, K.G.K. v. The Queen, a criminal law appeal as of right from Manitoba, and Conseil scolaire francophone de la Colombie-Britannique, Fédération des parents francophones de Colombie-Britannique, et al. v. Her Majesty the Queen in Right of the Province of British Columbia, et al., a language rights appeal from British Columbia. After their formal business had concluded, all nine judges visited Robson Hall on their last day in Winnipeg.
"The Robson Hall community was honoured to welcome the Supreme Court Justices to the University campus, and to have them spend time with our students," said Dr. Jonathan Black-Branch, Dean of the Faculty of Law. "Throughout the history of Canadian legal scholarship and education, the entire legal community, from students to lawyers to academics, has looked to Supreme Court of Canada decisions for guidance as we constantly seek ways to improve justice for all Canadians. It was very inspiring and meaningful to our law faculty community to have a chance to hear from these very learned individuals in person."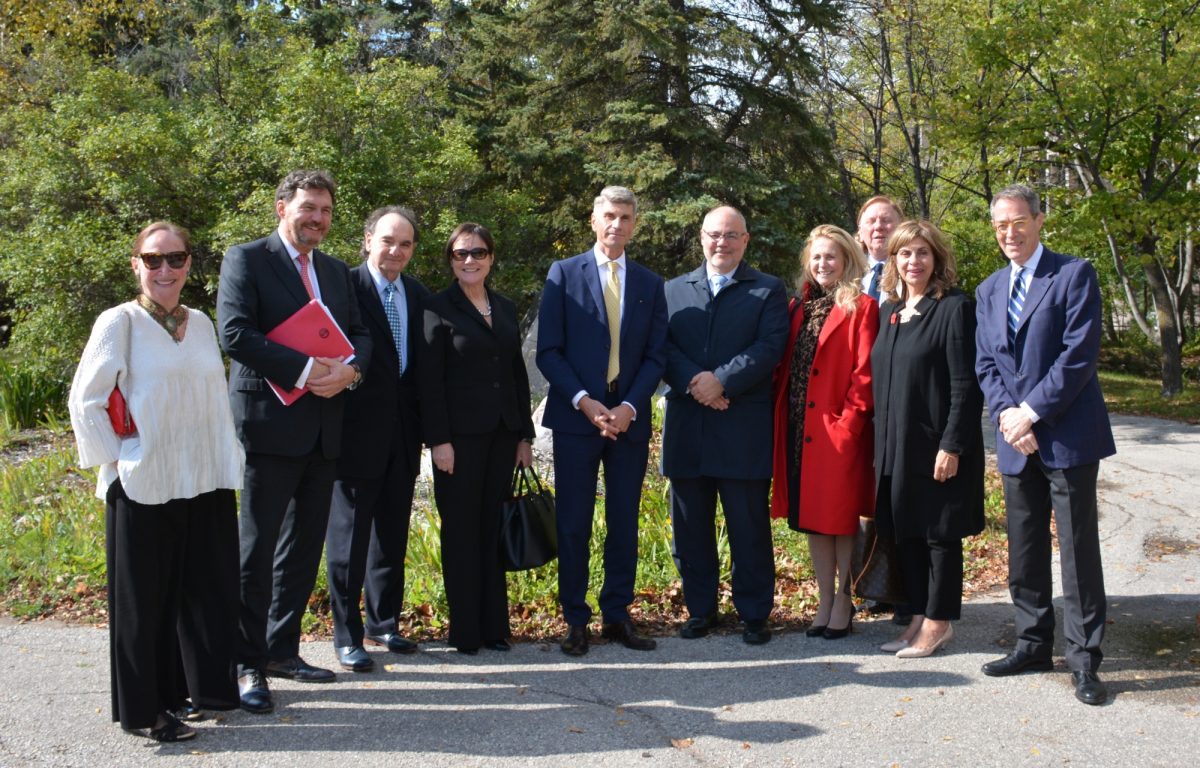 Three groups of three judges each met with each of the three years of law students. Speaking to full rooms, the judges answered questions, and shared stories and laughter, revealing the human faces behind the important, precedent-setting judgements that every law student in Canada must study.
Questions included "Do you ever doubt yourself when writing your judgements?" and "What career advice would you give to law students?" The answers were candid and inspiring, with judges encouraging the students to carry on with their career pursuits despite any hardships life brings.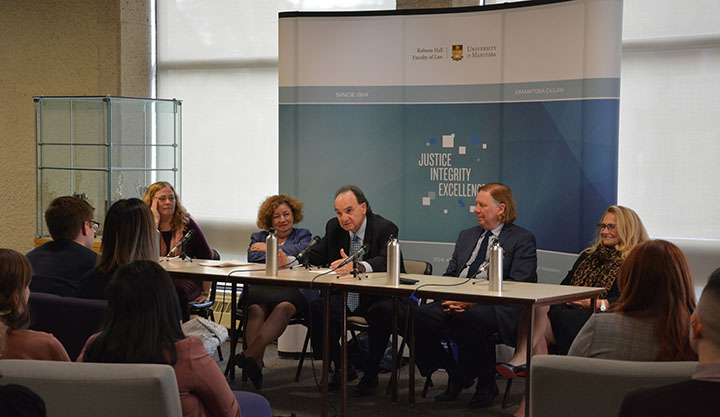 While the sessions were for law students only, some advice shared that everyone can benefit from included wise words from the Honorable Justice Rosalie Abella, who said, "My advice to you is, don't listen to anyone's advice," and added that students should "do what is right for you."
Along the same lines, Chief Justice Richard Wagner said, "You have to trust yourself. That's the best advice I can give you." As other members of the legal profession can appreciate, he further admonished students that, "Lawyers speak truth to power – lawyers also have to be careful with the power they wield."
Now that the Supreme Court is back in Ottawa, members of the public can watch their hearings live on the Court's website.
Related: