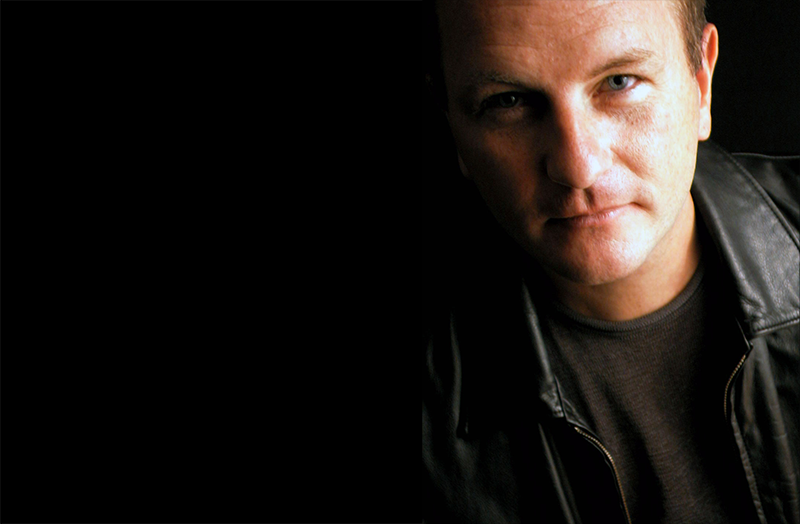 Supreme Court of Canada cites Law Professor's book in key Human Rights case
December 9, 2021 —
Justices of the Supreme Court of Canada (SCC) often research and cite the work of prominent Canadian legal scholars in their decisions. Dr. Donn Short, Associate Dean (Research and Graduate Studies) at the University of Manitoba's Faculty of Law, was recently cited by the SCC in the key human rights case decision, Ward v Quebec (Commission des droits de la personne et des droits de la jeunesse) 2021 SCC 43.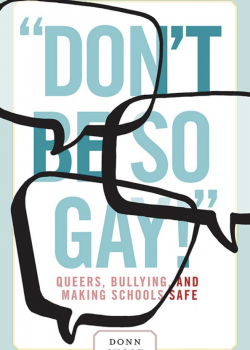 The case involved the right to safeguard human dignity, freedom of expression, and discrimination against someone who was mocked for physical characteristics. The work referenced was Dr. Short's oft-cited book "Don't Be So Gay!": Queers, Bullying, and Making Schools Safe. Vancouver: UBC Press, 2013.
Dr. Short was cited at paragraph 194 in the reasons of dissenting Judges Abella, Karakatsanis, Martin and Kasirer who wrote, "These types of harm to a person's right to dignity mirror those caused by bullying, an issue which disproportionately affects young, vulnerable people and which has been addressed by legislation in various provinces and in this Court's jurisprudence (Jane Bailey, "'Sexualized Online Bullying' Through an Equality Lens: Missed Opportunity in AB v. Bragg?" (2014), 59 McGill L.J. 709, at pp. 725‑26; Donn Short, "Don't Be So Gay!": Queers, Bullying, and Making Schools Safe (2013); An Act to prevent and stop bullying and violence in schools, S.Q. 2012, c. 19 ("Bill 56"); The Public Schools Amendment Act (Reporting Bullying and Other Harm), S.M. 2011, c. 18; Accepting Schools Act, 2012, S.O. 2012, c. 5; An Act to Amend the Alberta Bill of Rights to Protect Our Children, S.A. 2015, c. 1; An Act to Amend the Education Act, S.N.B. 2012, c. 21; see also Intimate Images and Cyber-protection Act, S.N.S. 2017, c. 7).
"It was very rewarding to see the work cited," said Dr. Short, "And, in this instance, I'm glad it was in the dissent!"
His widely-read "Am I Safe Here? LGBTQ Teens and Bullying in Schools" was also published by UBC Press in 2017. Dr. Short has won the UM/UMFA Merit Award for research, service and teaching numerous times, most recently in 2018.
In addition to his scholarship dealing with bullying and safe schools, Dr. Short has written a number of plays dealing with themes of youth and youth violence which have been produced in Los Angeles, London and across Canada. Dr. Short is the recipient of research support from the Law Foundation of British Columbia, the Social Sciences and Humanities Research Council, and numerous other academic honours, awards and prizes. In 2017, Dr. Short was the winner of the inaugural Aaron Berg Award, presented by the Canadian Human Rights Commission, the Manitoba Human Rights Commission and the Manitoba Association for Rights and Liberties, awarded to a person involved in the legal profession who has contributed significantly to the advancement of human rights in Manitoba.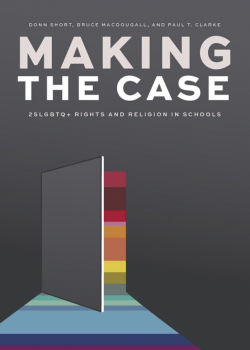 His forthcoming book Making the Case: 2SLGBTQ+ Rights and Religion in Schools is a collaboration with Bruce MacDougall and Paul T. Clarke, and will be published by UBC Press and The University of Chicago Press in 2021.