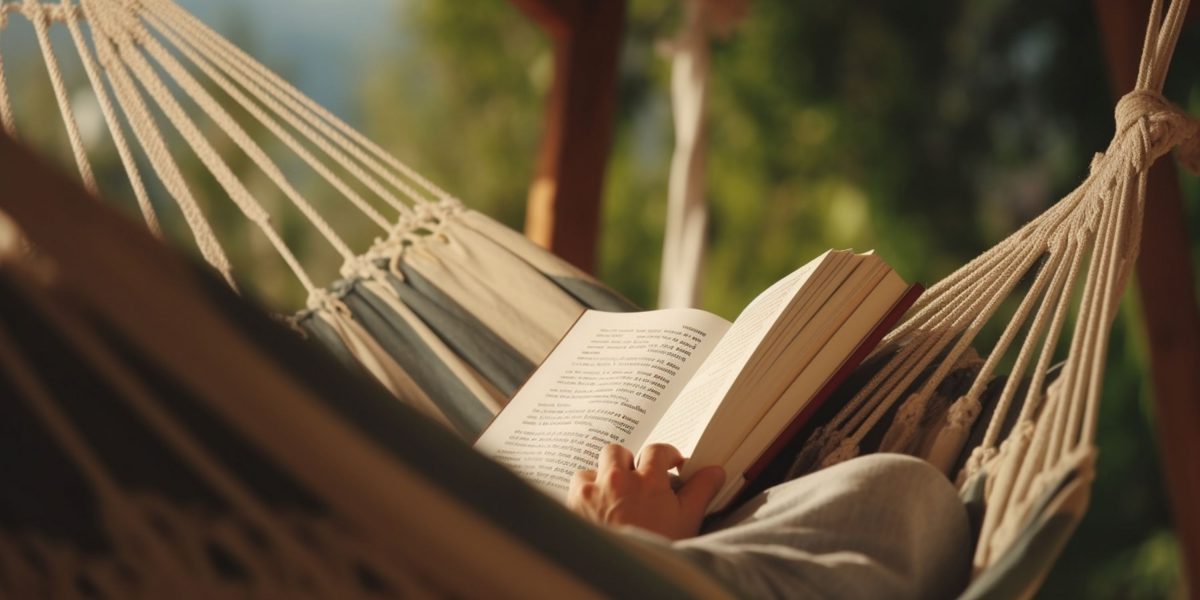 Summer reads to pass the days
There's still time to curl up with a good book from Faculty of Arts alumni
August 10, 2023 —
Books have always been the perfect companion for any journey, whether it's a grand adventure to a far-off destination or a quiet retreat in your backyard. With half the summer left to enjoy, don't forget to fit in some exciting books that can transport you to different worlds, emotions and perspectives. There's still time to pick up a summer read. To help you decide, here's some exceptional books from Faculty of Arts alumni published over the past year, each with its own unique attraction.
Méira Cook [PhD/98] (Major: English) – The Full Catastrophe
If you're in the mood for a heartfelt and beautifully written coming-of-age tale, 2023 Margaret Laurence Award for Fiction winner The Full Catastrophe by Méira Cook is an absolute must-read. Set in downtown Winnipeg, the story follows Charlie Minkoff, a thirteen-year-old boy navigating the complexities of adolescence while living with intersex traits. Amidst struggles at school and pondering his father's abandonment, Charlie finds solace in the love of his grandfather, a group of endearing misfits and a lovable, always-hungry dog. When he sets out on a mission to rectify his grandfather's past, he discovers the importance of embracing his own story. This novel is a compelling blend of psychological depth, tenderness and humor that will leave you captivated. Purchase: The Full Catastrophe (published by House of Anansi Press)
Lise Gaboury Diallo [BesA/78] (Major: French) – Petites Déviations
For poetry enthusiasts looking for an asserting collection, Lise Gaboury Diallo's Petites Déviations is a gem. As an acclaimed figure in French-Canadian literature, Diallo's poetic skill shines through, where she delves into contemplations, introspective reflections and intimate confidences. The poems explore the masks we wear, the compromises we make and the passage of time, revealing a rich tapestry of emotions and experiences. Winner of the Rue-Deschambault prize, this collection will leave you with a heightened sense of awareness and a deeper connection to the world around you. This book is written in French. Purchase: Petites Déviations (published by Renaud-Bray)
David Thomas Smith [BA/73, MCP/77] – After 60 and On the Edge Like Indiana Jones
Let's dive into an exciting adventure through the eyes of a first-time author, David Thomas Smith, as he takes you on a journey through his travels and volunteer assignments for the Canadian Executive Service Organization (CESO). In After 60 and On the Edge Like Indiana Jones: Amazing Experiences Through Volunteering and Travel, Smith shares tales of his escapades in various developing countries, providing deep understanding into the challenges, rewards and cultural uniqueness he encounters. This story not only narrates the excitement of his experiences but also serves as a reminder of the value of volunteer service. If you're seeking an inspiring and fascinating memoir, this book is the perfect companion for your summer reading list. Purchase: After 60 and On the Edge Like Indiana Jones (published by FriesenPress)
John Einarson [BA/73, CertEd/78] (Major: History) – Heart of Gold: A History of Winnipeg Music
Let's take a look at the rich musical heritage of Winnipeg with renowned music historian John Einarson's Heart of Gold: A History of Winnipeg Music. This comprehensive exploration takes readers on a fascinating journey through the city's various music scenes, from Indigenous and francophone music to country, folk, rock'n'roll and more. Einarson reveals how Winnipeg has been a significant hub for Canadian music for over a century, with its artists shaping and influencing the nation's musical landscape. If you're a music enthusiast or simply curious about the vibrant cultural history of Winnipeg, this book is a must-read. Purchase: Heart of Gold: A History of Winnipeg Music
Guy Gavriel Kay [BA/75] (Major: Philosophy) – All the Seas of the World
The latest from international best-selling fantasy author Guy Gavriel Kay is a page-turning drama that offers moving reflections on memory, fate and the random events that can shape our lives. Two assassins are dropped on a lonely stretch of coast in the dark of night. They have been hired by two of the most dangerous men alive to alter the balance of power in the world. If they succeed, the consequences will affect the destinies of empires and the lives of many. The books from this award winning author are definitely worth a look. In 2014, Kay was named to the Order of Canada and his works have been translated into more than thirty languages. Purchase: All the Seas of the World (published by Penguin Canada)
James Arnett [BA/59, LLB/63] – Bean Fate: Based on a True Crime
If you're a fan of gripping true-crime stories set in the Prohibition era, Bean Fate a debut novel from James Arnett will keep you on the edge of your seat. Inspired by shocking events in a Saskatchewan border town, this novel uncovers the intricate web of suspicions surrounding the politicians and their potential connections to Al Capone and the Chicago Mob. Follow rookie cop Jack Ross as he unravels the truth, even after being taken off the case. Bean Fate is a riveting tale of intrigue, crime and the quest for justice. Purchase: Bean Fate: Based on a True Crime
Chimwemwe Undi [BA(Adv)/16, JD/20] (Major: Linguistics)–"Auto-epithalamium" and "Epithalamium Ending in Death" included in Canthius 10
For lovers of evocative poetry, the works of Chimwemwe Undi, Winnipeg's Poet Laureate for 2023-24 and a lawyer with TDS Law in Winnipeg, are a great choice. Her poems "Auto-epithalamium" and "Epithalamium Ending in Death" explore the intersection of love and climate grief, offering profound insights into human emotions and the impact of climate change. These poems celebrate love's joy and simultaneously address the challenges posed by climate uncertainties in relationships. Undi's unique storytelling and spoken word traditions will leave you moved and deeply connected to her words. You can read her poems in the 10th issue of feminist literary periodical Canthius. Also watch for Undi's debut collection, Scientific Marvel, coming to print in April 2024. Purchase: Canthius 10
Whether you're basking under the sun or seeking solace in the shade, these books will be your perfect summer companions, offering unforgettable journeys through captivating stories and thought-provoking poetry.