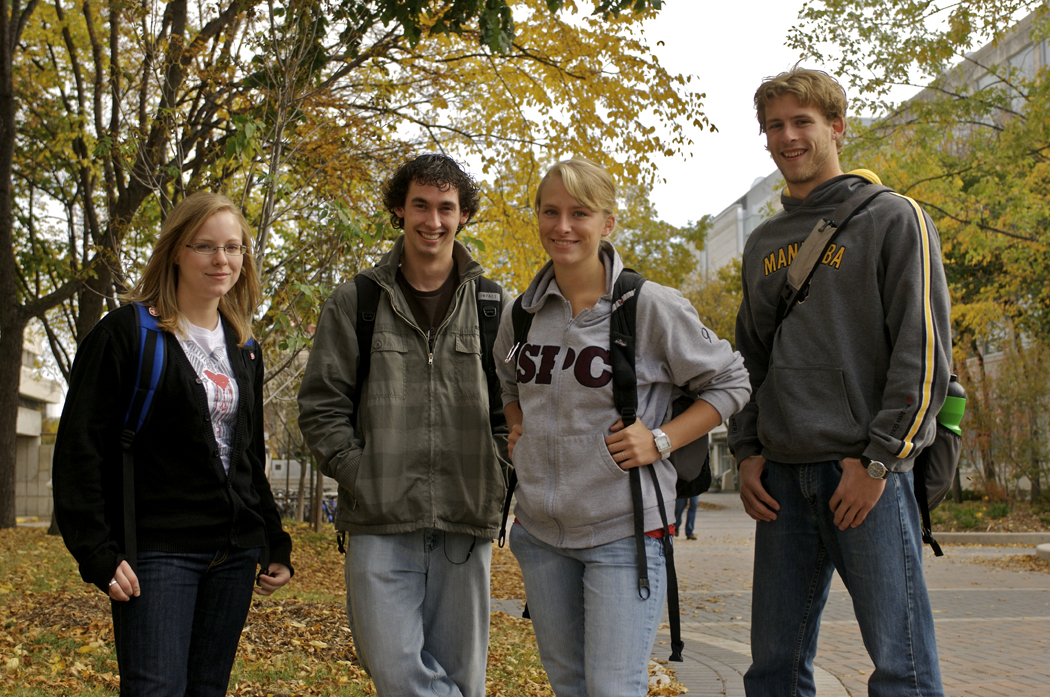 Student Affairs refocuses to better serve exceptional student experience
November 1, 2013 —
Student Affairs has reorganized and refocused its structure in order to better serve the second pillar of the university's Strategic Planning Framework, exceptional student experience, says Susan Gottheil, Vice-Provost (students).
In addition to enrolment services and the registrar's office, which will remain unchanged, there are three newly named umbrellas under Student Affairs: Student Academic Success, Student Engagement and Student Support. Former units included Student Services and Student Life.
STUDENT SUPPORT, STUDENT ENGAGEMENT, STUDENT ACADEMIC SUCCESS
Services for students will now be housed under the umbrella of "Student Support." Included under Student Support is Student Counselling, University Health Services, Health and Wellness, Student Advocacy, Student Accessibility Services, the PlayCare Centre (childcare for students) and STASIS, the crisis management team.
One significant shift here, notes Gottheil, is the separation of the former Student Counselling and Career Services, now under two different umbrellas. Student Counselling is now under Student Support, while Career Services moves to Student Engagement.
The move is both to balance portfolios and responsibilities under Student Engagement and Student Support and to focus on career services as an integral part of student engagement, says Gottheil.
"Learning career skills and finding a career is a significant factor that engages students in their learning, and career-oriented opportunities, such as the annual
career fair, allow students to discover and progress towards their goals," she adds.
Another important aspect of students' development of skills is the co-curricular record, managed by Student Life.
A Student Engagement umbrella also better reflects the reality that student life extends beyond just residential students to include all students on the university's campuses. The units under the new Student Engagement umbrella are: Student Life, the International Centre for Students, Career Services, Aboriginal Student Centre and Services for Students at Bannatyne campus, which opened last year.
With the umbrella of Student Academic Success, which includes University 1 and the Academic Learning Centre, the key is "working with one another and across the university for student academic success," says Gottheil.
In fact, she notes, the culture across the university has changed dramatically. "Three years ago, few were talking about exceptional student experience across campus in spite of it being one of our institutional pillars.
"Now there's more of an understanding of the interconnectedness, from inclassroom experience to the other aspects of campus life and services that make students thrive. We are the stewards of this institutional goal [of exceptional student experience], but all of us can work together to achieve that, to improve student experience. There's a growing understanding of what that might mean," Gottheil points out.
"We are all stewards together."
STUDENT AFFAIRS MANDATE
To enhance the quality of student life and promote the intellectual and personal
growth of students within a diverse student population. Through its constituent
units, Student Affairs:
• promotes the U of M to prospective students and the public;
• promotes a student-centered view of education;
• facilitates an understanding of the student experience;
• provides educational and developmental services and opportunities for students;
• provides administrative support and services to students and to faculties and
schools as they relate to students; and
• supports an academic environment that is conducive to learning.
This article first appeared in the October 24, 2013 edition of The Bulletin.