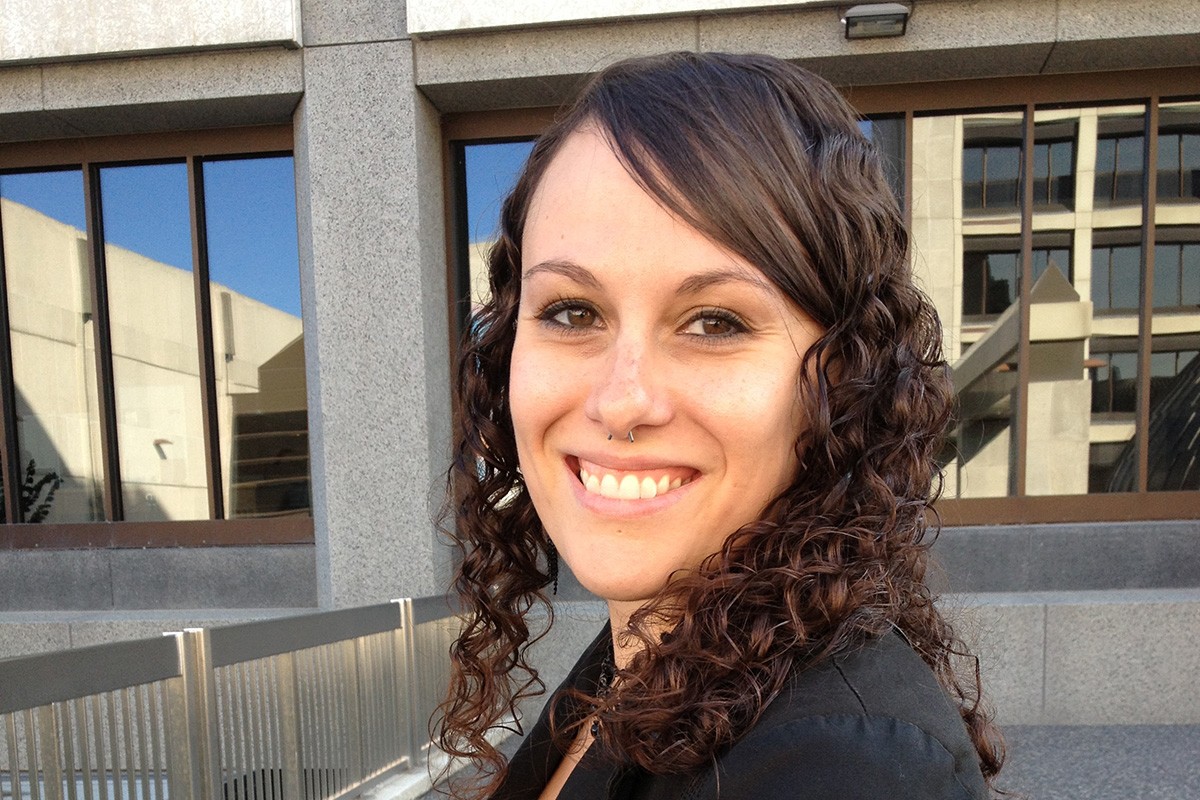 Strong showing at Manitoba Book Awards
May 2, 2016 —
The recipients of the 2016 Manitoba Book Awards were announced this weekend, and many of the winning publications have University of Manitoba connections. Ten out of 15 awards went to authors, illustrators, designers and contributors who are faculty, staff, alumni, current students or whose works were published by the University of Manitoba Press. Of the 65 nominated works, 19 were written or edited by University of Manitoba alumni.
The grand prize, the McNally Robinson Book of the Year Award, was presented to Wab Kinew, newly-elected MLA for Fort Rouge, a U of M graduate [BA/03], for his book The Reason You Walk, a reminiscence of his father.
Chantal Fiola (BA/04), an instructor in both Native Studies and Distance and Online Education at the U of M, won two awards for her work Rekindling the Sacred Fire: Métis Ancestry and Anishinaabe Spirituality: the Beatrice Mosionier Award for Aboriginal Writer of the Year and the John Hirsch Award for Most Promising Manitoba Writer. Her book came from her dissertation research and focuses upon 18 Métis individuals with roots in Manitoba and their relationship with identity and Anishinaabe spirituality, discussing the impact of colonization upon Métis identity and spirituality. The book was published by University of Manitoba Press.
"My decision to study and write about this topic comes from the fact that there is almost nothing in the published record that focuses solely on Métis relationships with Indigenous spirituality," says Fiola. "More than this, my decision comes out of ceremony and prophesy."
There was a strong U of M connection for the Manuela Dias Book Design and Illustration Awards as well. The General Illustration Category was won by the Faculty of Architecture's Warehouse Journal Volume 24, edited and cover design by Amanda Austin and Ainsley Johnston. In the Children's Illustration Category, the multitalented Winnipeg aerialist and performer Talia Pura [BEd/83, MA/16] won for her children's book Alexia Wants to Fly. Her illustrator was another grad, Wai Tien [BFA/05].
The University of Manitoba Press was also the publisher of another award-winning book, Life Among the Qallunaat by Mini Aodla Freeman, which received the Mary Scorer Award for Best Book by a Manitoba Publisher. The book's interior design was by U of M grad Jess Koroscil [BFA/05].
Nightwatching by Méira Cook [PhD/98] was selected for The Margaret Laurence Award for Fiction, while the Michael Van Rooy Award for Genre Fiction went to Put on the Armour of Light by Catherine Macdonald [MA/83]. The McNally Robinson Books for Young People Awards (younger category) went to Fur Is Only Fur Deep by Julia Schettler, illustrated by U of M alumna Sarah Neville [BFA/12].
Finally, the Eileen McTavish Sykes Award for Best First Book went to Shawna Ferris for her book
Street Sex Work and Canadian Cities: Resisting a Dangerous Order. Ferris is an assistant professor in the Faculty of Arts women's and gender studies program.
Congratulations to all the recipients of the 2016 Manitoba Book Awards.