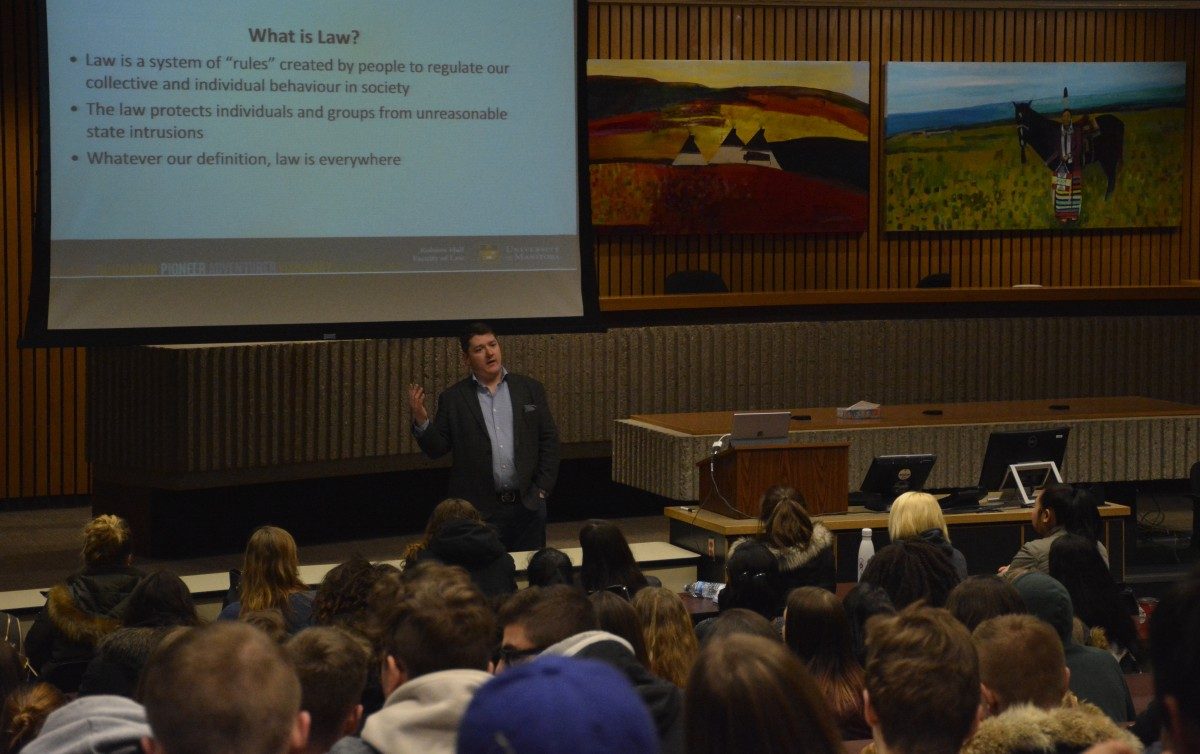 Standing room only at Robson Hall
High School Students pack Moot Courtroom to capacity during 2018 Open House
February 23, 2018 —
"Are lawyers rich?" asked a student before Assistant Professor David Ireland began his presentation to a jam-packed Moot Courtroom at Robson Hall this Thursday, February 22. Laughing along with the grade 11 and 12 high school students filling the largest auditorium in the building for the 2018 University of Manitoba Open House, Ireland gave students a taste of what to expect if they want to pursue careers in law.
"It's not at all like what you see on Suits or Law and Order," he said, adding that most lawyers do fall into the middle-income bracket – only after investing years of education and hard work.
Ireland emphasized that law school involves lots of reading, long hours and dedication. People who become lawyers, he said, will always be learning something new, adding that law is a helping profession where a lawyer's role is to be an advocate and to help solve other peoples' problems.
Students asked many questions including how one becomes a judge, and what does a lawyer do when they know their client is guilty.