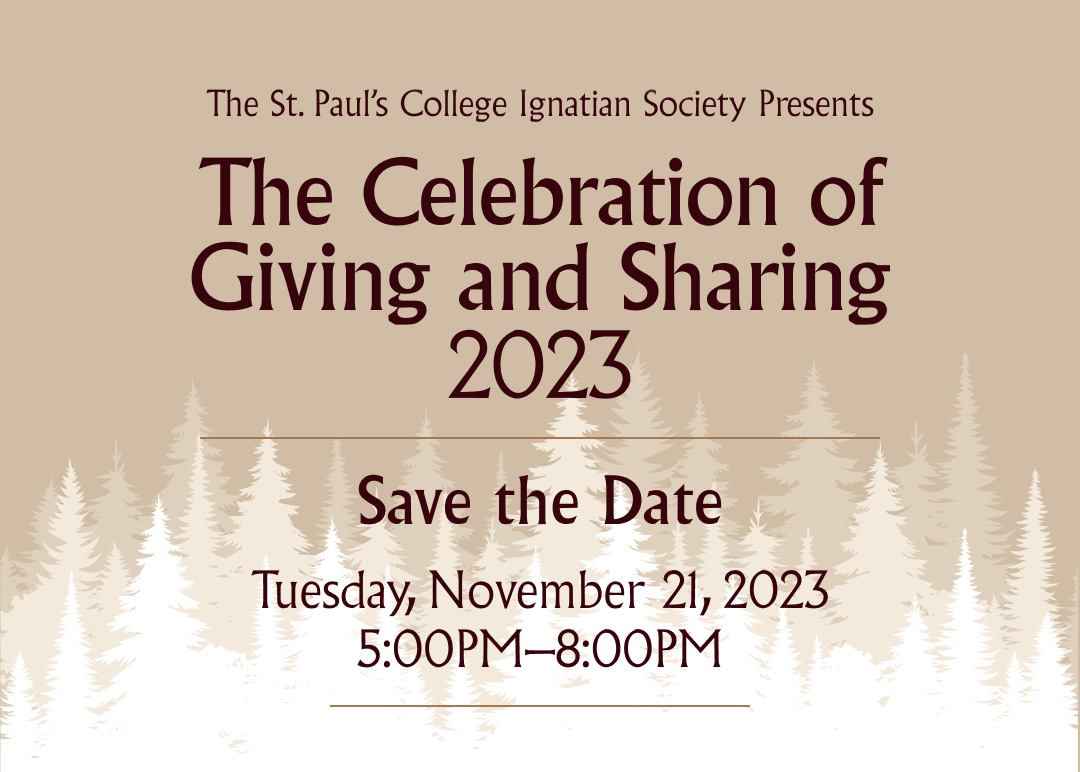 St. Paul's College to Recognize 2023 Magis Award Winners
Mark Your Calendar for the Celebration of Generosity and Compassion on Tuesday, November 22
November 14, 2023 —
Prepare for an evening of tribute and honour as St. Paul's College presents the prestigious Ignatian Society's Magis Award to five outstanding members of its community. On Tuesday, November 22, the 2023 Celebration of Giving and Sharing will be a heartfelt acknowledgment of exceptional commitment and service.
The Magis Award, derived from the Latin term signifying "more" or "greater," stands as a symbol of recognition for individuals or groups within the St. Paul's College community who have gone above and beyond in fostering Ingenuity and Innovation, Service for Others, Peace and Reconciliation, and Influence and Leadership. Alumni and friends have selected these esteemed recipients based on their remarkable contributions and approval from the College's Board of Governors after being put forth by the St. Paul's College Ignatian Society.
This anticipated evening isn't solely about the awardees; it's a moment to shine a radiant spotlight on the St. Paul's College family. The event serves as a platform to honour and celebrate the invaluable contributions of alumni, supporters, donors, volunteers, students, staff, and faculty alike.
'Ingenuity and Innovation' Magis Prize recipients – Fr. John Perry, SJ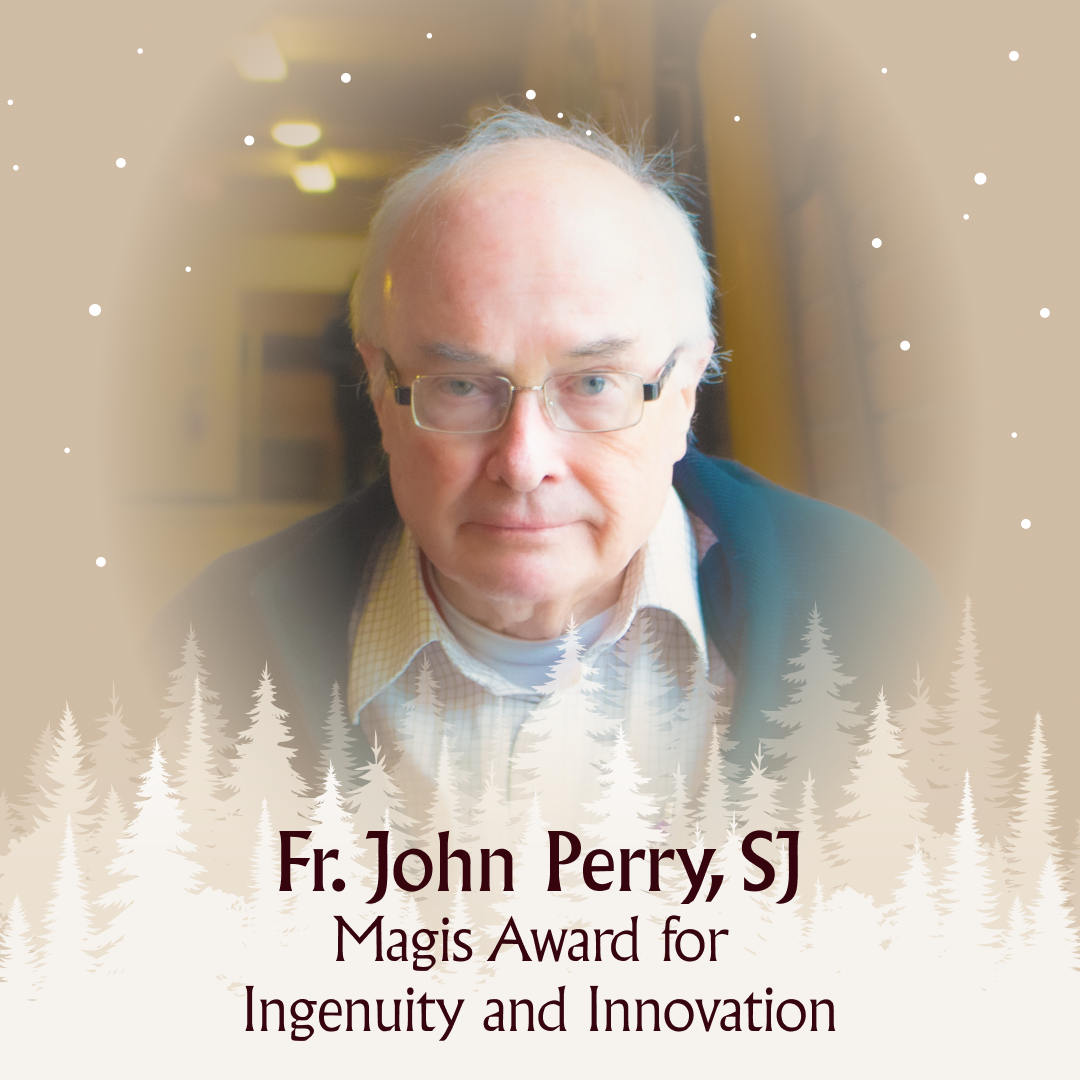 Father John Perry has obtained the 2023 Magis Award Recipient for Ingenuity and Innovation. His career spans education, theology, bioethics, and humanitarianism, and he has made incredible contributions to these fields. Fr. Perry started his journey with the Jesuits at the age of 18 in Guelph, Ontario and later ventured into the Himalayan Kingdom of Bhutan. His dedication to education and learning extends throughout his career both as an educator and an author of a diverse array of topics, ranging from genetically modified plants to the dark history of slavery and torture and nuclear weapon production and their impact on the environment.
'Service for Others' Magis Prize recipient – Dr. Sally Longstaffe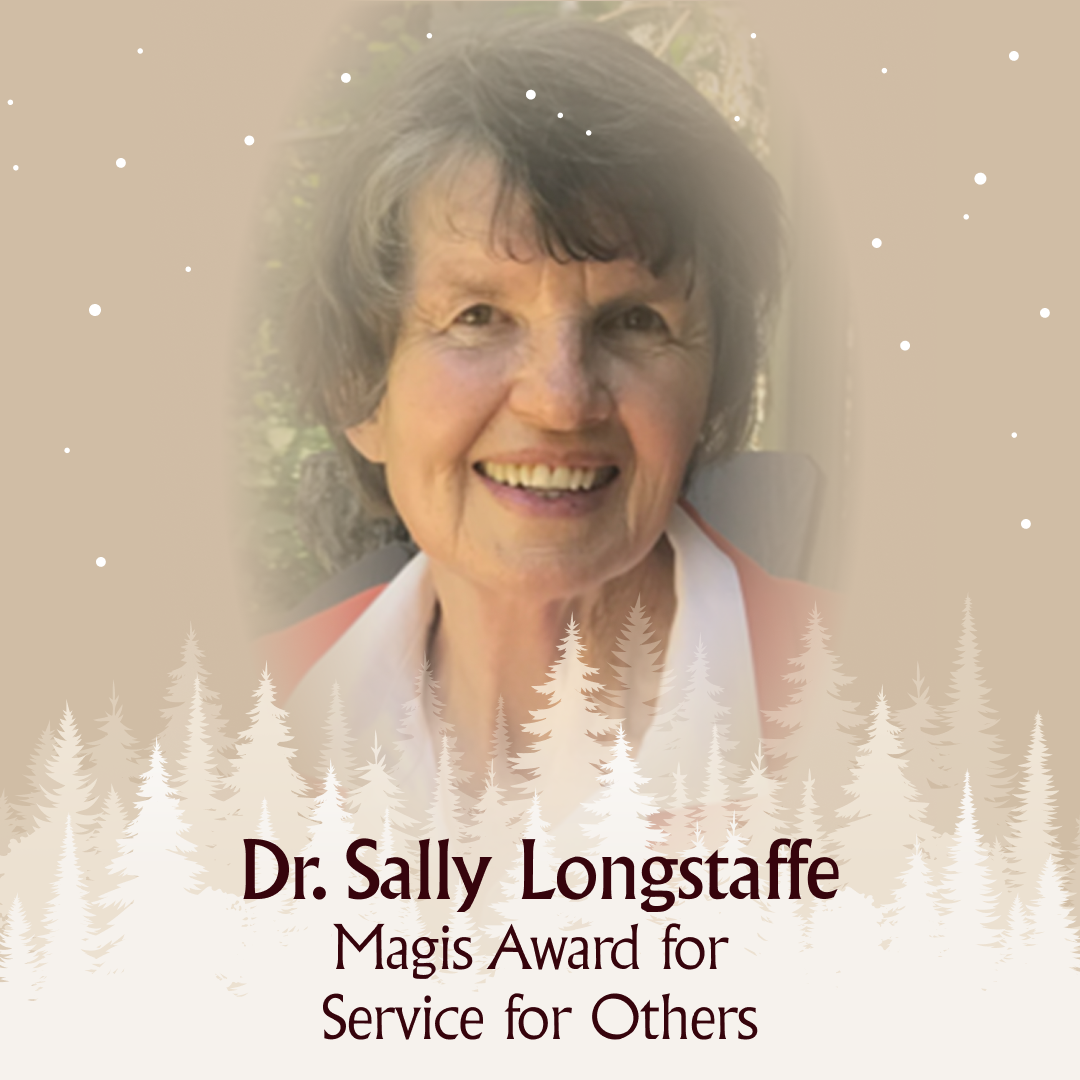 Dr. Sally Longstaffe has received the 2023 Magis Award for Service for Others for her exceptional career as a pediatrician and educator. Her unwavering commitment to the well-being and development of children has made her a beloved figure in the field of medicine and medical education. She has served as a pediatrician in various settings, including inner-city Winnipeg and remote regions of northern Manitoba, and her work extended to children with learning difficulties and developmental disabilities. She continues to contribute to the education of future medical professionals, serving as a senior academic advisor in the Max Rady College of Medicine's undergraduate medical education (UGME) student affairs office.
'Peace and Reconciliation' Magis Prize recipient – Ms. Janine Tougas
Ms. Janine Tougas is the recipient of the 2023 Magis Award for Peace and Reconciliation for using the power of stories to promote peace and preserve the rich heritage of the Métis community in Manitoba. She is a storyteller, playwright, program developer, and trainer who has worked collaboratively with Métis organizations and artists for many years. She has used her extraordinary perspective of Métis culture and reconciliation to create interactive and engaging approaches like stories, songs, music, games, and activities to make the rich heritage of the Métis culture accessible and enjoyable for younger generations.
'Influence and Leadership' Magis Prize recipient – Their Honours Philip and Anita Lee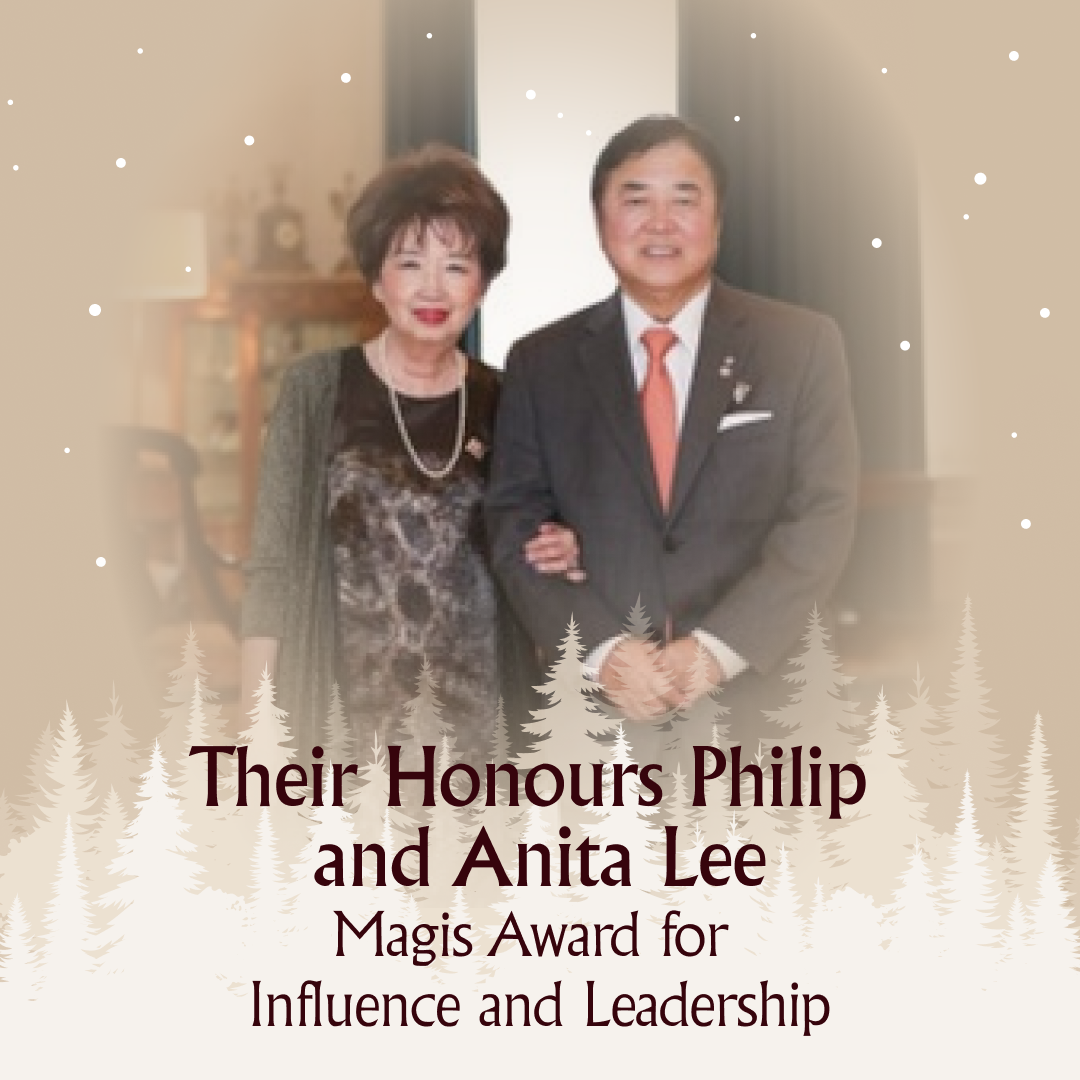 Honourable Philip and Anita Lee have received the 2023 Magis Award for Influence and Leadership for their lifelong dedication to serving the community and fostering unity within Winnipeg's Chinese-Canadian community. In 2009, Philip Lee was appointed as Manitoba's 24th Lieutenant-Governor, making history as the first Chinese-Canadian to hold this prestigious position. Throughout more than three decades, they tirelessly worked to bridge the gap between the Chinese-Canadian community in Winnipeg and the broader community, dedicating themselves to improving the lives of others.
Join us in celebration
Our vibrant community is enriched by numerous accomplished individuals who band together to elevate its essence and contribute significantly to our collective growth. We extend our heartfelt gratitude to all the recipients of these prestigious awards for their exceptional contributions, allowing us the privilege to honour them.
Be a part of the joyful celebration as we commend these remarkable individuals and express our deep appreciation for their outstanding endeavours. The evening ceremony begins at 5:00 p.m. at St. Paul's College (Christ the King Chapel and Hanley Hall). We look forward to those who join us for a wonderful celebration.
For detailed information about our esteemed Magis 2023 Award Recipients, please visit the St. Paul's College website The Celebration of Giving and Sharing.