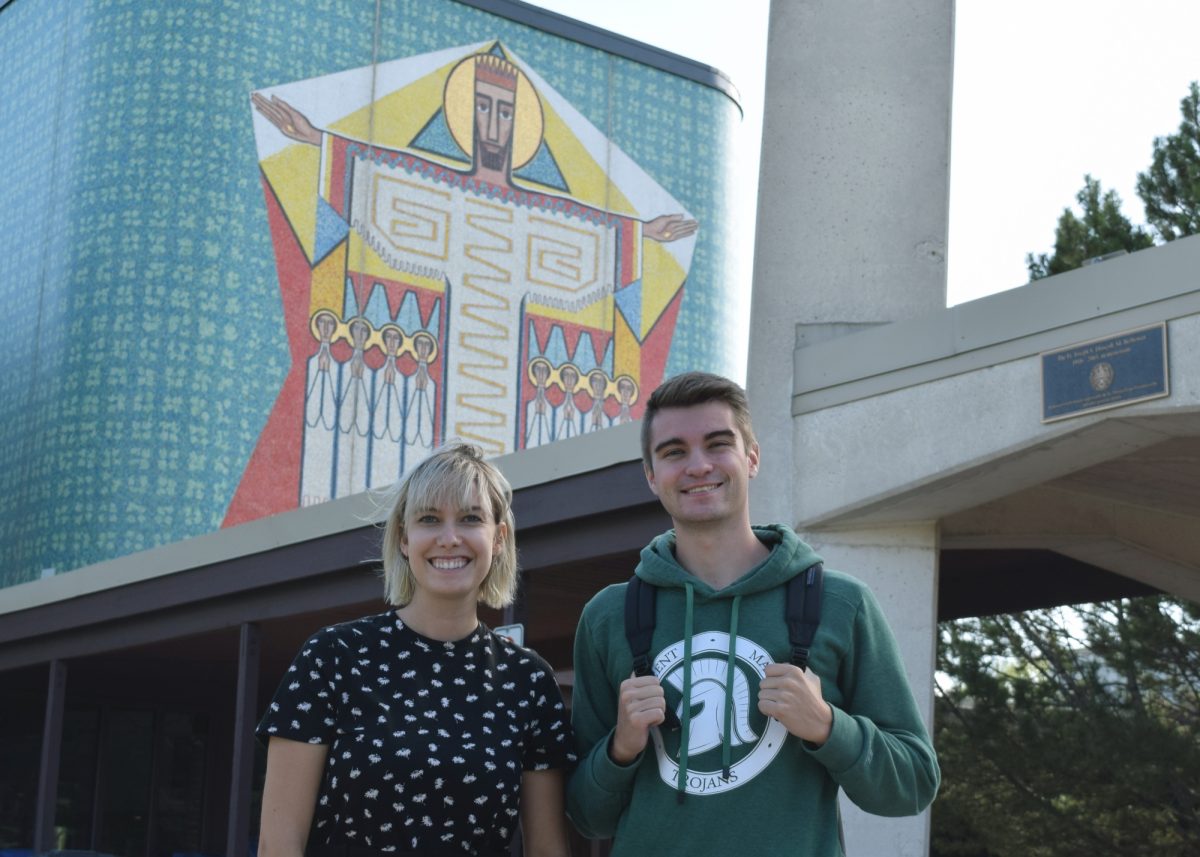 St. Paul's College launches Ignatian Leadership program
Program launch is scheduled for January 26 during the Feast of Conversion St. Paul's Mass and Academic Awards
January 21, 2020 —
Commencing in 2020, St. Paul's College will offer an Ignatian Leadership program to its student members who are interested in going beyond their university studies to learn community leadership skills from the Ignatian perspective.
The Ignatian Leadership program focuses on a number of central tenets of the Jesuit approach to education, many of which have been in use for nearly five centuries. These include: Cura Personalis (having concern and care for the personal development of the whole person), Magis (being more), service for and with others unity of the heart and mind, and finding God in all things.
"We are very proud to be launching of our new St. Paul's College Ignatian Leadership program. This optional Program will be available for student members of the College who are seeking to develop their leadership skills within a tradition that is linked to St. Ignatius and the Jesuits. The benefit of the program is that it allows our students to have their extracurricular activities recognized by the College, while at the same time learning new skills and perspectives as they move through the program. We are glad to see this program move from its conceptual stages to a reality!" said Rector, Christopher J. Adams.
To complete the program, a student participates in selection of activities from a variety of leadership fields that include, among others, student government, sport, public speaking, and campus ministry. Upon completing the minimum requirements for the program, they will receive a "Recognition of Completion of the Ignatian Leadership Program" document at the St. Paul's College Baccalaureate Celebrations in April.
Additionally, all participants will engage in a three-hour annual workshop designed to deepen their knowledge and understanding about Ignatian leadership. This will provide them with an opportunity to meet and interact with each other as they progress through the program.
The program is set to launch on Jan. 26, 2020 during the Feast of the Conversion of St. Paul Mass and Academic Awards Ceremony in Christ the King Chapel, St. Paul's College. There is no cost to be part of this event. Our doors are open and we would enjoy your company. To register your attendance for the 26th please RSVP St. Paul's Day Event 2020 or by telephone at (204) 474-8575.
For more information visit the St. Paul's College website.