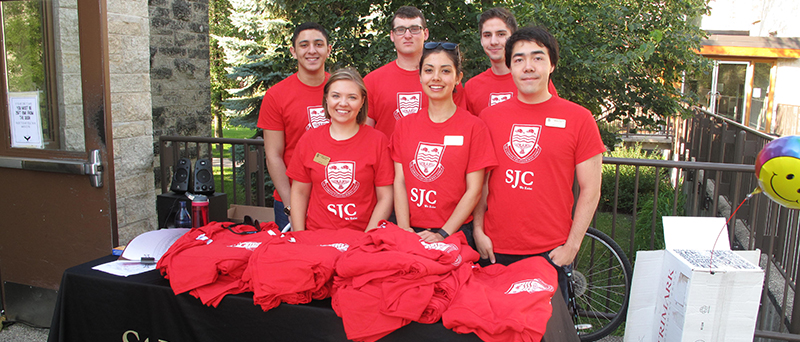 St. John's College accepting applications for student residence
August 8, 2019 —
St John's College residence building lies in the heart of the Fort Garry campus and provides the students who reside there with a tightknit and caring community. A founding College of the University of Manitoba, St. John's offers 95 single residence rooms, two student lounges, full meal service and weekly housekeeping services.
The residence and College membership is open to all University of Manitoba students granting them access to scholarships and bursaries, student study space and an environment designed to facilitate their academic success.
Housing students from all over the world, every student brings a unique perspective that contributes to and forms a small and supportive community at St John's College. It's a great place to live just minutes from anywhere on campus.
To apply, visit the St John's College Residence page.