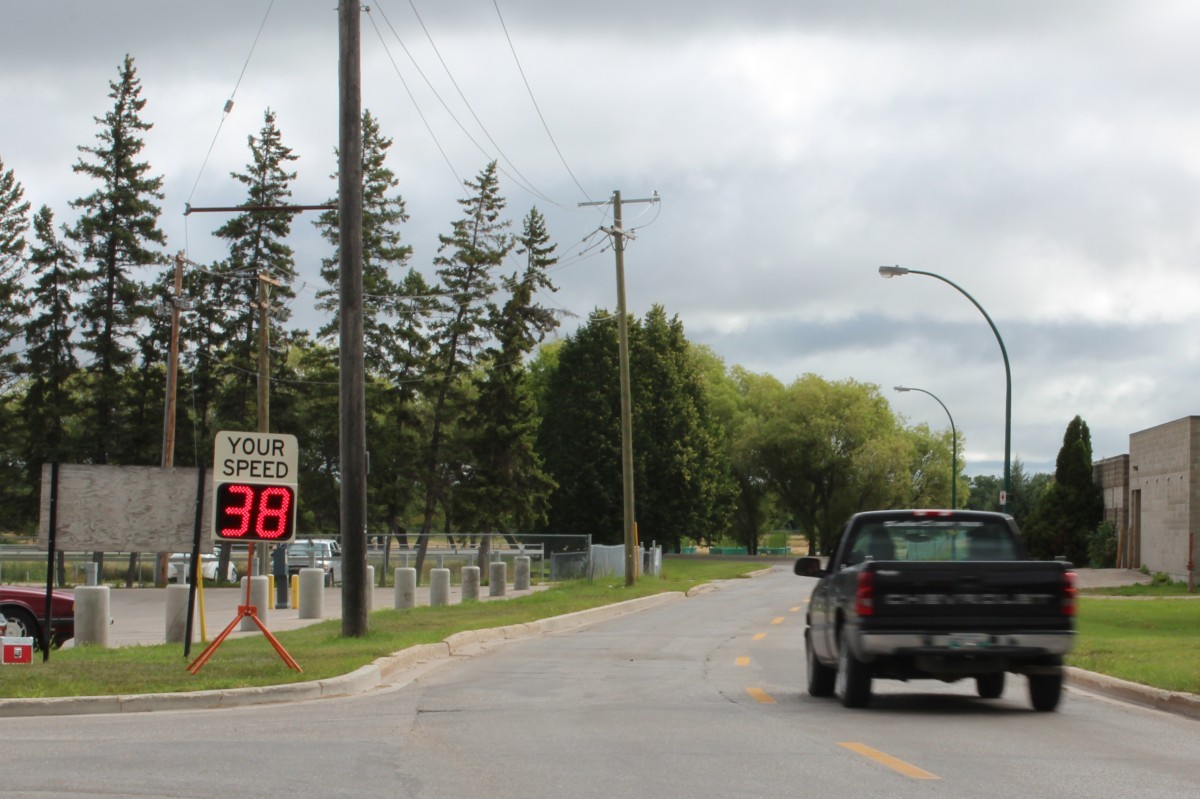 Speed limits monitored on campus
August 15, 2013 —
Security Services have an important message for drivers on the University of Manitoba campus. Slow down.
Starting on July 18 the department monitored speeds on campus roads on nine different occasions as part of the SpeedWatch program. In association with MPI, a speed timing device and digital display board to were setup to monitor traffic. Drivers' speed was recorded on Freedman, Dysart, and Sifton where the posted speed limit is 30 km/h.
The average speed of 1304 vehicles tracked was about 39 km/h. However, 663 vehicles (51%) sped 11km/h or more over the posted speed limit.
"Over half of vehicle traffic we recorded drove 41 km/h or faster," says John Burchill from the university's Risk Management and Security department. "We need to educate our entire community that the speed limit is 30."
Burchill points to the fact that the University of Manitoba has no control over the speed limits on the arterial roads leading into the campus. Vehicles can travel 50 and 70 km/h on University Crescent and Chancellor Matheson respectively. On campus drivers must slow down.
Security Services started the SpeedWatch program as part of the ongoing awareness campaign to promote safe driving on campus. "With two day cares and Mini U, the risk of speeding isn't worth it," says Burchill.
The highest recorded speed during recent monitoring was 67 km/h where the fine for this rate of speed alone is $520.00.
"We could give tickets ourselves, or even get the Winnipeg Police Service involved, but we'd rather focus on the awareness campaign and educate the community about the potential dangers of speeding," says Burchill.