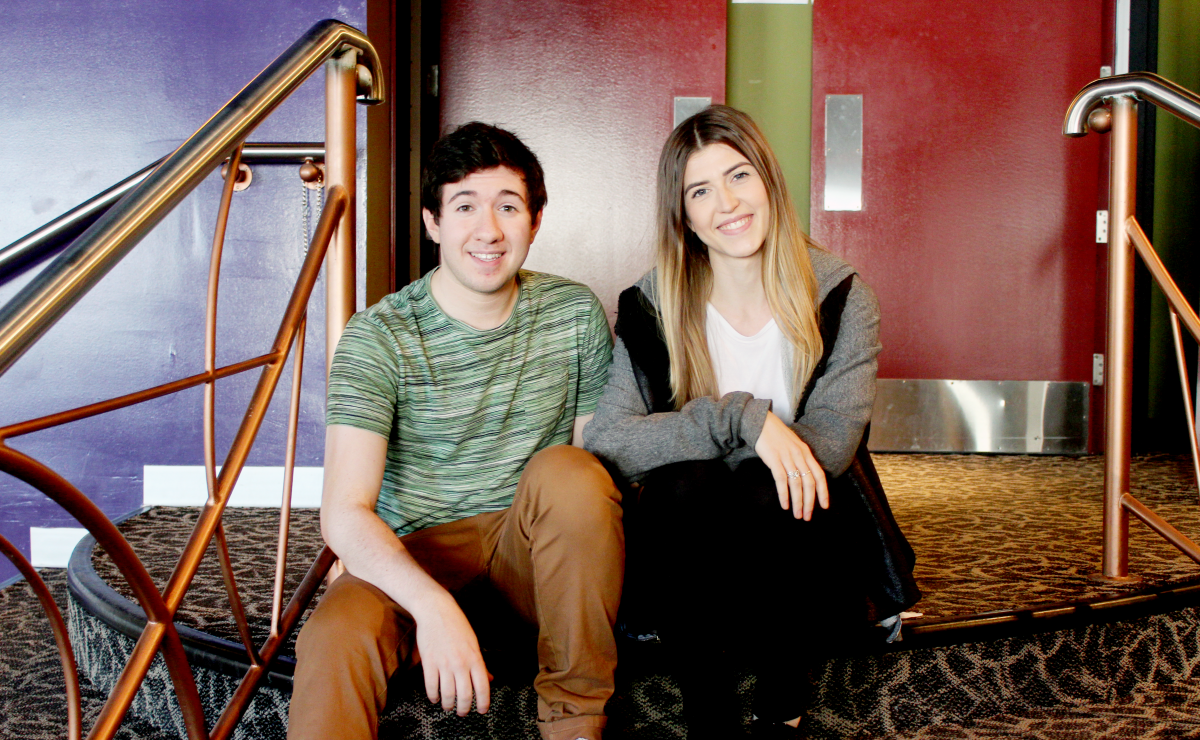 Sound-sational opportunities
Music alum shine through post-university opportunities
February 28, 2017 —
Desautels Faculty of Music alumni are in the spotlight again.
Through the guidance of their professors, students experience a plethora of opportunities during and after their time on campus to hone their craft… and that results in opportunities on stage.
Elliot Lazar [BMus(Perf)/16] knew he had a knack for musical theatre after performing as Iago in sixth grade. It was his first performance in front of an audience and by the time he was about to graduate high school, he knew it was something he wanted to pursue as a career.
"I was drawn to the Desautels Faculty of Music because they were an audition faculty," said Lazar. "I had to audition to get in, and then within the faculty you had to audition for placement as well. The competitive nature drove me to want to be there."
Lazar had his first professional opportunity on stage while enrolled in university in 2014. He played Flounder in Rainbow Stage's production of The Little Mermaid.
He's since performed with Manitoba Theatre for Young People and Dry Cold Productions and has been an assistant director at Winnipeg Jewish Theatre.
One of the most unique experiences Lazar has had was performing with the University Singers.
"We had the opportunity to perform in Serbia and Hungary," said Lazar. "The professors go the extra mile to make you feel comfortable and give you experiences related to music that you'll take with you for the rest of your life."
Alumna Colleen Furlan [BMus(Perf)/16] also performed with Lazar in the University Singers. She says being part of the ensemble was a memorable growing experience.
"When I started with the University Singers, I was put as a second soprano," Furlan said. "This means I'm right in the middle of all the harmonies. I was terrified of sight singing! Having this role with the University Singers pushed me to have to become comfortable with it and learn it. While it may seem small, it was one of the most valuable lessons I learned while at the University of Manitoba."
Furlan is no stranger to the stage during and after her time on campus. She has performed multiple shows at Rainbow Stage and has also lived out her dream singing a Disney song with the Winnipeg Symphony Orchestra alongside fellow graduate Aaron Hutton [BMus(Perf)/11].
"I grew so much as a musician during my time at the Desautels Faculty of Music," said Furlan. "I've been given the opportunities to perform, grow my appreciation for all types of music and spend that time growing with talented instrumentalists."
Lazar and Furlan join current Desautels Faculty of Music student Josh Bellan, alumni Wes Rambo, Darren Martens and Jacqueline Harding in the cast of American Idiot from Winnipeg Studio Theatre and White Rabbit Productions February 23 through March 5 at MTC Warehouse.
Alumna Kayla Gordon produced the show. Alumnus Paul DeGurse is the show's musical director. Current Desautels Faculty of Music students Brendan Thompson and Kyle Cobb along with alumnus Julian Bradford make up the show's orchestra.
For ticket information, click here.