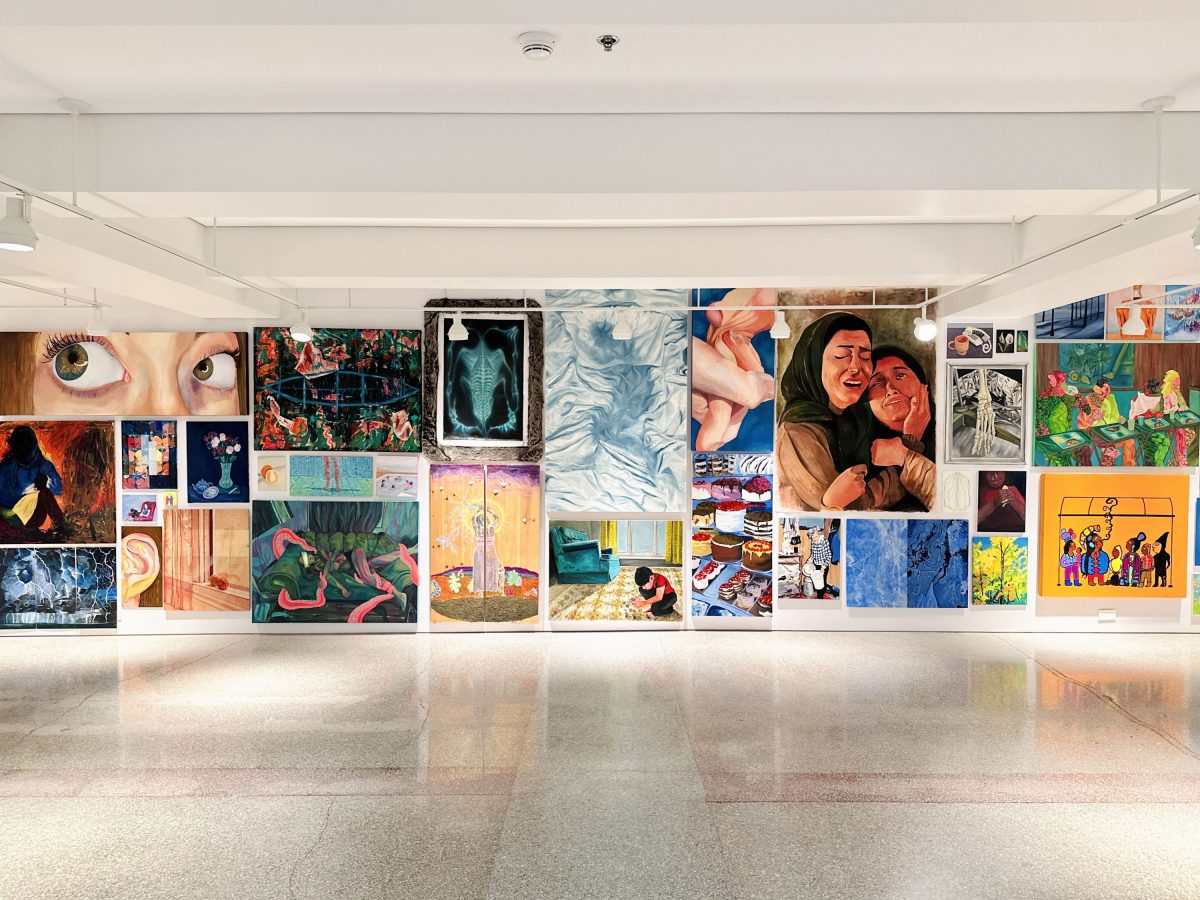 SoFASA presents Salon: 130 paintings from the School of Art
On June 1, the School of Fine Arts Students Association (SoFASA) and School of Art Student Gallery opened its newest exhibition featuring an impressive collection of 130 paintings by 40 talented SoA students. Titled Salon after the wall-filling approach known as a "salon-style hang" popular in Paris during the 17th to 19th centuries, the 130 paintings were selected from an open call to students at the School of Art and then intricately curated by current SoFASA Painting Representative Sapphire Moroz and assisted by incoming representative Jessica Beaugrand.
From inviting landscapes to vibrant abstracts, and evocative portraits to contemporary explorations, the exhibition represents a wide range of emerging artistic voices at the School of Art. Each painting telling a story, inviting viewers to delve into the depths of the artist's creative vision, and celebrating the medium's past, present, and future.
Come and immerse yourself in the medium of painting as you admire the talent and dedication showcased by these 40 talented students. Also, don't miss the opportunity to support emerging artists and witness the outstanding work of our two student curators.
Exhibition Details:
Salon: 130 paintings from the School of Art
Presented by SoFASA: June 1-14, 2023
School of Art Student Gallery, 158H Taché Arts Complex
Open Monday-Friday: 9:00 am – 4:30 pm