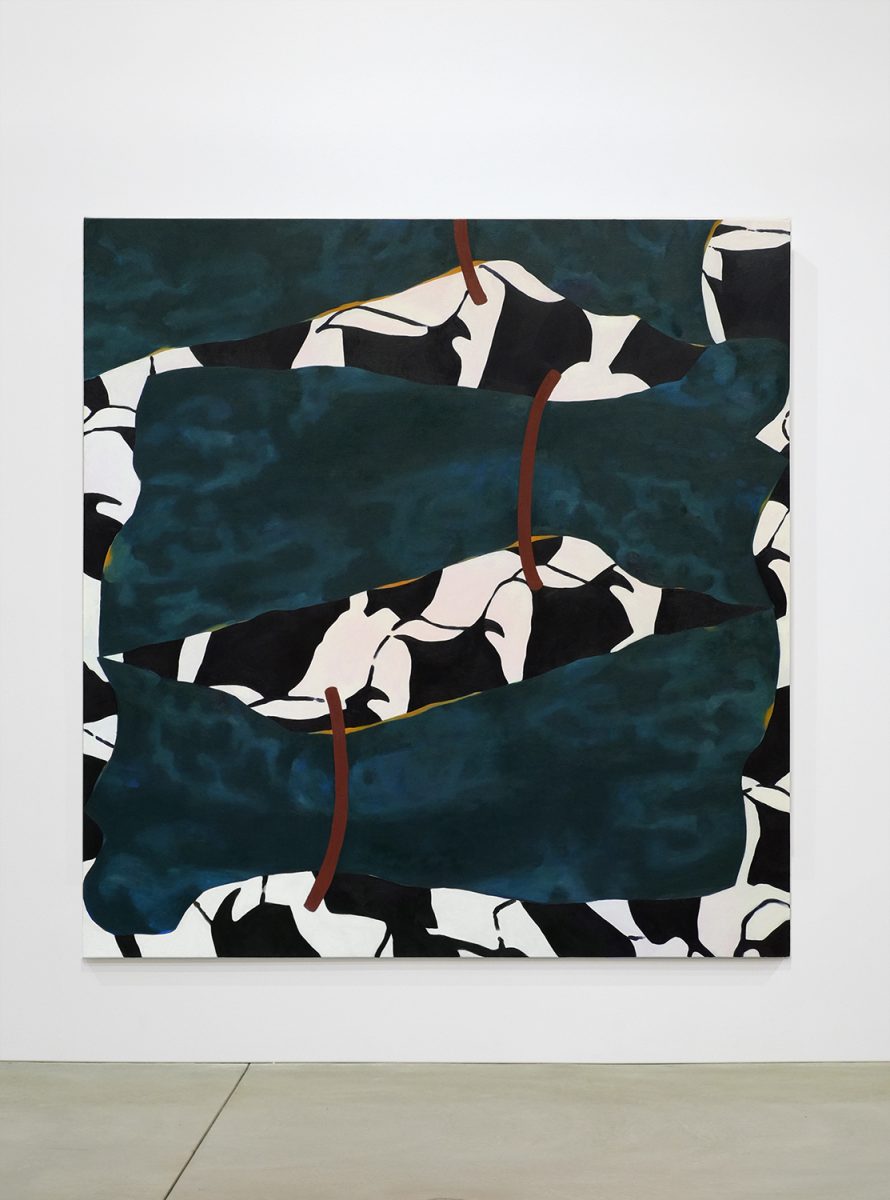 SoA Instructor, M.E. Sparks, opens group exhibition 'We Can Only Hint at This With Words' in Vancouver
We Can Only Hint at This With Words
April 23 to June 25, 2022
Gordon Smith Gallery of Canadian Art, 2121 Lonsdale Avenue, North Vancouver
Featuring artists Russna Kaur, M.E. Sparks, and Andrea Taylor
Curated by Kate Henderson
This exhibition considers the work of three Canadian women artists whose work speaks to experiential and radical lines of questioning, bodily freedom, care, and rebellion. Through multi-surfaced experiential painting, sculpture, installation, and animation, these three artists aim to fill in the blanks where words cannot describe the myriad personal, historical, and cultural encounters and occurrences that make up the human experience. The exhibited works resist the boundaries of the gallery wall—they creep, fold, and drape throughout the space. In this way, these mixed-media objects become living, breathing bodies in the room—entities viewers can engage in wordless conversation with. The artists cull from childhood narratives, cultural traditions, and art historical legacies to create new meanings. Through the artists' processes of revising histories—both personal and political—they subvert heteronormative, patriarchal legacies, proposing alternative narratives that reject oppressive histories bound to the female body.
Virtual Artist and Contributor Panel Discussion: June 8, 12-1 pm, Zoom link to be provided.
Learn more about the exhibition:
https://smithfoundation.co/exhibitions-items/we-can-only-hint-at-this-with-words
About M.E. Sparks:
M.E. Sparks is an artist and educator currently living in Winnipeg, Treaty 1 Territory. She holds an MFA from Emily Carr University of Art + Design, Vancouver, and a BFA from NSCAD University, Halifax. Recent exhibitions include A Fine Line, Trapp Projects, Vancouver; To-Do-To-Do, with Number 3 Gallery's SPAM series; and Hiatus, Ou Gallery, Duncan, BC. Her work has been shown at Access Gallery, Vancouver; Franc Gallery, Vancouver; Dynamo Arts Association, Vancouver; Fifty Fifty Arts Collective, Victoria; Support, London, ON; and SiteFactory, Vancouver. Upcoming projects include a solo exhibition at the Alternator Centre for Contemporary Art, Kelowna, BC. Sparks gratefully acknowledges the support of the Canada Council for the Arts and BC Arts Council.