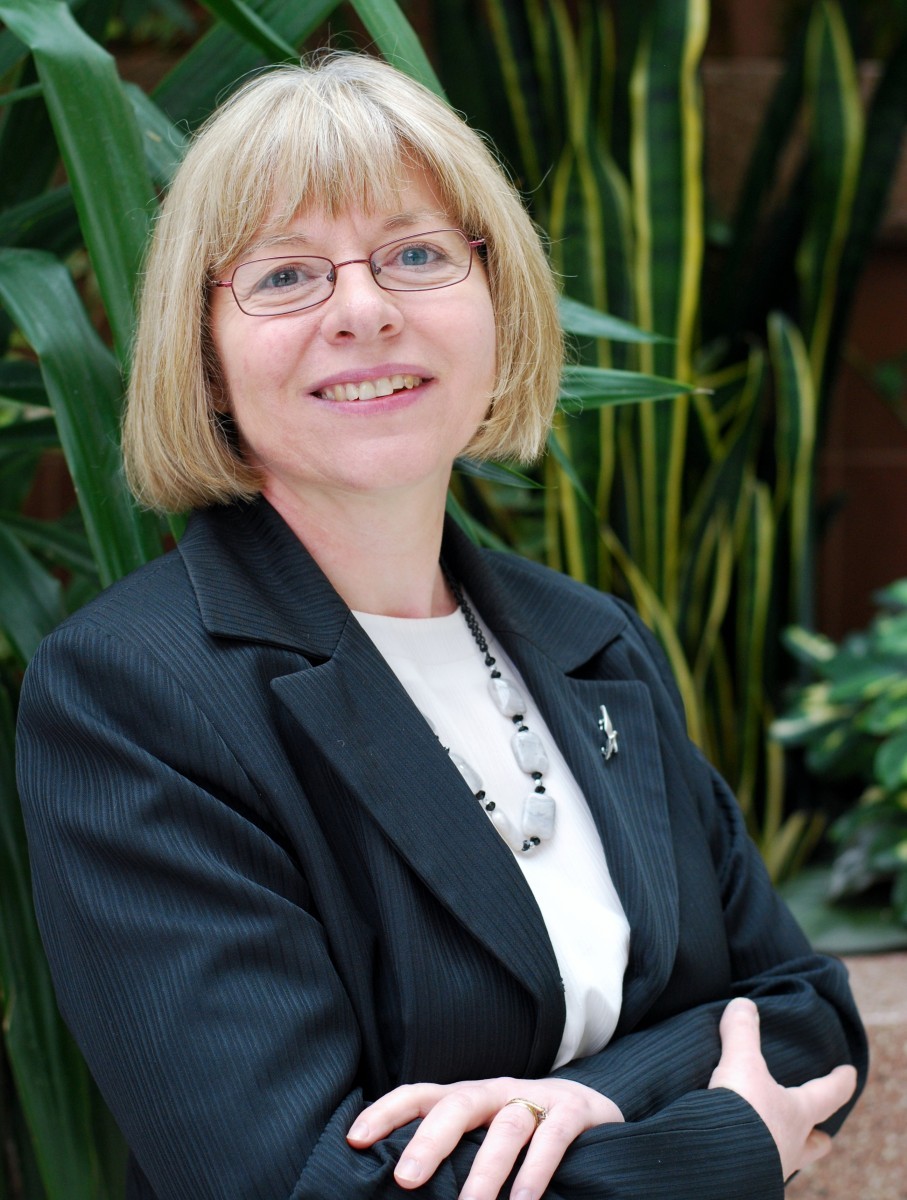 So what can you do with a science degree?
Meet science grad Barbara Triggs-Raine, Microbiology major, [B.Sc. (Hons)/83, Ph.D/87], Professor, Associate Head of Biochemistry and Medical Genetics at the University of Manitoba
October 5, 2015 —
Back in the 1970s, Barbara Triggs-Raine's chemistry class wasn't your traditional academic lesson. The science teacher at her small school in Treherne didn't have much of a chemistry background, so Triggs-Raine learned chemistry though self-study modules—almost like chemistry through correspondence.
"It maybe wasn't the environment that would make you advance in science early in life," admits Triggs-Raine.
You'd never know that, however, based on her current career as a professor and associate head of the Department of Biochemistry and Medical Genetics at the University of Manitoba.
"It took me probably a little bit longer to realize what I wanted to do because I wasn't exposed as much as you might be if you grew up in a larger centre," says Triggs-Raine.
Today, Triggs-Raine studies how genetic mutations lead to rare diseases. She specializes in lysosomal storage diseases and is one of the few researchers in the world to concentrate on hyaluronidase deficiency. These diseases make up a group of illnesses caused by abnormal cells that are unable to process large molecules. Her lab focusses primarily on how these diseases affect unique populations like Hutterites and Ashkenazi Jews.
"In unique populations, it's so easy to take something you find and have an impact," says Triggs-Raine. "It's much easier to identify the gene and then expand it to the general population once you've found the gene."
Triggs-Raine has worked closely with Manitoba's Hutterite community to develop a test for Bowen-Conradi syndrome, a disease that mostly affects newborn Hutterite babies. Bowen-Conradi babies suffer from severe health problems and live an average of only 13 months.
Triggs-Raine and her colleagues were able to identify the gene involved in Bowen-Conradi syndrome and develop a diagnostic test to detect the disease. She hopes her research will be used to find an eventual cure for the disease, but for the moment the work lacks funding.
"It's hard to get funding for rare genetic diseases and I always believe this isn't very fair," says Triggs-Raine. "Everyone's disease deserves to be researched, no matter how rare."
Her work has also helped critically fine-tune prenatal testing for Tay Sachs disease, another rare but deadly disease, this one involving the deterioration of nerve cells.
"All of that work became fundamentally integrated in testing programs through-out the world for Tay Sachs disease," she says.
Not all of her work involves unique populations, however. She's also investigating whether hyaluronan—a large sugar polymer that's believed to protect an animal called the naked mole rat from developing cancer—can also do so in other species.
Triggs-Raine grew up on a grain farm in Treherne. Attending the University of Manitoba was her first chance to live in a big city and to be on her own. Although she took advantage of the social scene while living on campus as a freshman, she says she hit the books hard in her second year. She still recalls the impact one particularly unsatisfying grade had on her: molecular biology professor Herb LéJohn gave her a 'B' in the course.
"He gave me the worst mark I ever got," recalls Triggs-Raine.
That grade lead Triggs-Raine to think about how she could go beyond what had been presented in class when undertaking her assignments. LéJohn wanted students to do more than simply regurgitate the lessons he had taught them.
"It had such an impact on me," says Triggs-Raine. "The next time I was in his course, I got an A+."
As an undergrad, Triggs-Raine specialized in microbiology—in particular, bacterial genetics. It took until graduate school to realize she wanted to specialize in human genetics, however. After completing her post-doctorate work at the University of Toronto and McGill University's Montreal Children's Hospital, Triggs-Raine returned to Winnipeg to join the U of M faculty. She marvels at the changes her field has undergone since she entered it nearly 30 years ago.
"When I started, we would be manually sequencing all the genes to look for mutations or to identify the genes themselves," recalls Triggs-Raine. "As time has changed, the whole genome is already sequenced, so instead of looking by sequencing, you're often maybe sequencing a little bit of DNA from one individual and then you're comparing it to databases."
All a very long ways from those days of chemistry self-study modules. Still, Triggs-Raine does not bemoan that aspect of her childhood education. She says many of the researchers she knows today who have flourished in the sciences have come from small, hard-working communities like Treherne.
"I think that's because hard work is a lot of the basis of success in science," says Triggs-Raine.
Explore more science alumni stories