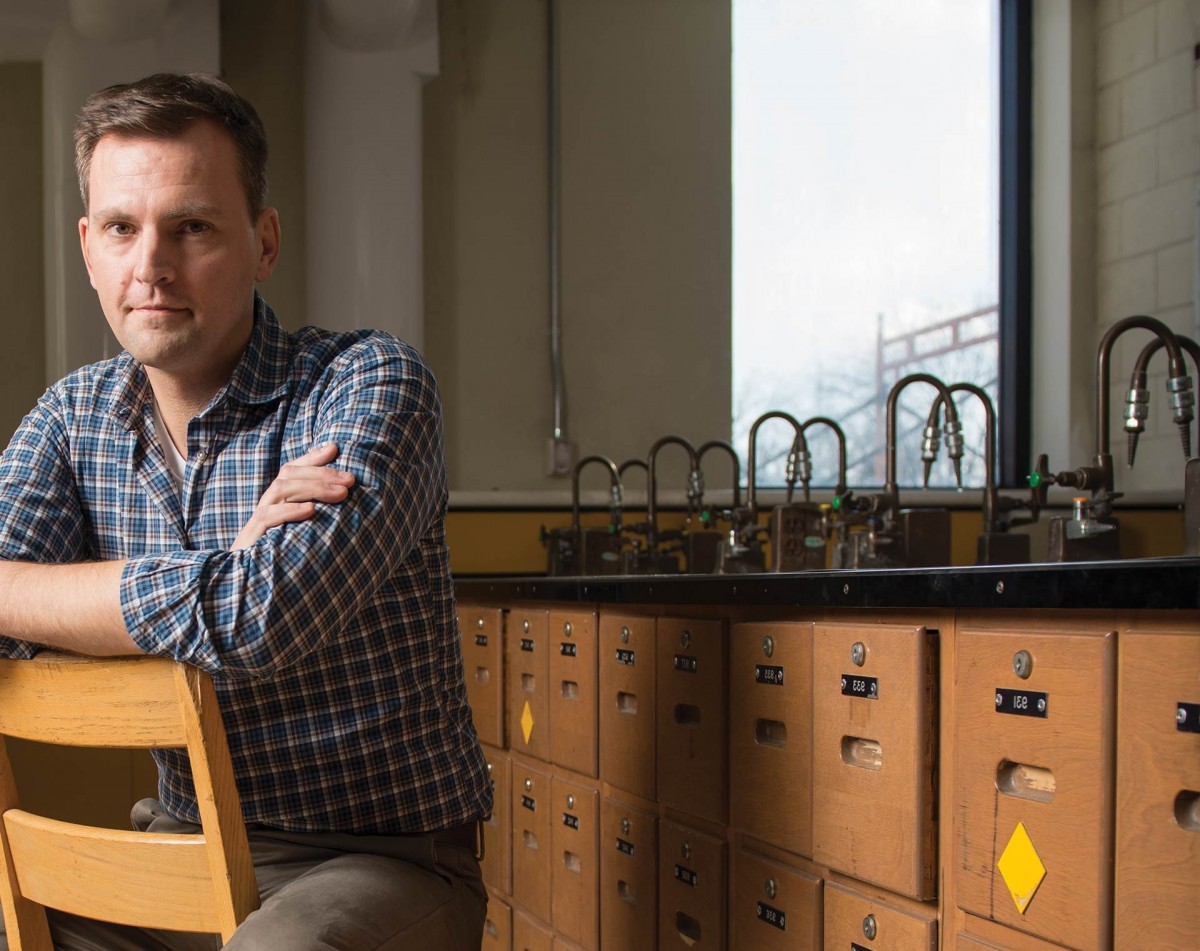 So what can you do with a science degree?
Meet science grad Scott Cairns, Chemistry major [B.Sc.(MAJ)/01], Nobel Peace Prize recipient, field officer for the United Nations' Organization for the Prohibition of Chemical Weapons (OPCW).
June 11, 2013 —
Despite moving more than a dozen times during his youth—par for the course for many kids who live in military families—Scott Cairns  [BSc(Maj)/2001] nevertheless found a sense of community in the most unlikely of settings: the basement of the U of M's Parker Building. It was there during his undergraduate studies that he served as president of the Chemistry Club, indulging a passion for science that would lead him to a career with the Canadian Armed Forces, and elevate him to the world stage.
On the evening of Aug. 21, from the safety of his Damascus hotel balcony, Cairns witnessed a bomb going off in the distance; one he would later concede probably unleashed the worst chemical weapon attack in more than 25 years.
Sifting through the death and destruction of the assault to confirm chemicals were used — and later to dismantle them — became the focus for Cairns and his team. The grueling hours required to complete the mission were challenge enough; working in an active warzone made it even more so.
Their list of unenviable tasks included interviewing survivors of the sarin-gas attack – some of them young children who had lost their families – and negotiating safe passage through the strongholds of armed rebels leading to a sniper's ambush that left the armored vehicles shuttling the team to the attack zone battered from machine gun fire. Reflecting on these experiences with students at his Winnipeg high school, Cairns offered the following advice: "Avoid the comfortable." And it is because of people like him, who step out of their comfort zone for others, that the world is that much safer.
For their efforts, the OPCW received the Nobel Peace Prize. As news of the honour was broadcast around the world, Cairns's name nabbed headlines across the country. But it was the messages of congratulations from his former chemistry classmates on his Facebook page that helped bring the experience full circle for Cairns, back to the University of Manitoba, back to the basement of the Parker Building, back to the place where his passion for chemistry found its home.
In 2014, Cairns was also awarded the 2014 U of M's Distinguished Alumni Award (Professional Achievement). The award recognizes graduates who demonstrate outstanding accomplishment in their field of endeavour, and who have been inspirations to fellow alumni, current students and the community.