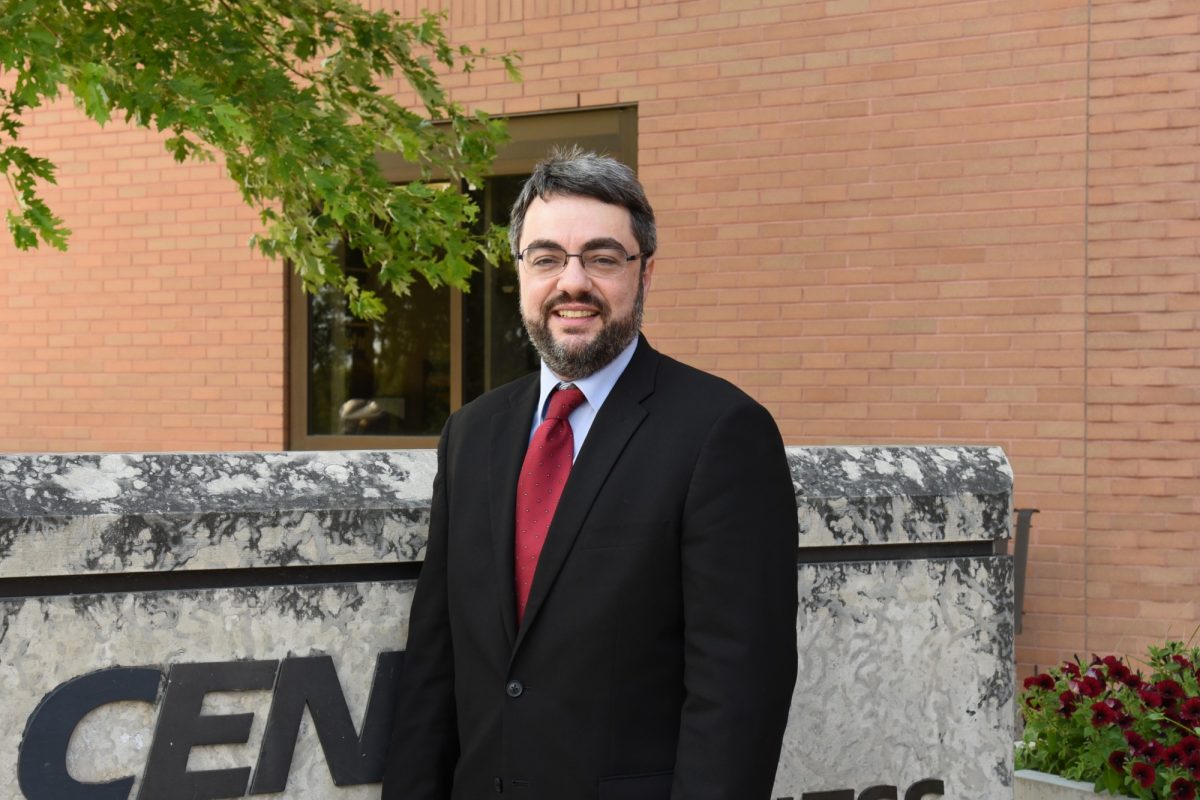 Silvestre named as Asper School of Business Acting Dean
Dr. Bruno Silvestre's academic record and administrative achievements will support Asper's growth trajectory.
September 2, 2021 —
The Asper School of Business is thrilled to announce the appointment of Dr. Bruno Silvestre as Acting Dean of the I.H. Asper School of Business from the period of October 1, 2021 to June 30, 2022. He will also serve as the Acting CPA Manitoba Chair in Business Leadership while in this role.
Dr. Silvestre transitions into this new role as Dr. Gady Jacoby, the School's current Dean and CPA Manitoba Chair in Business Leadership, embarks on a new position as Dean of the School of Economics at the College of Management Academic Studies in Rishon LeTsiyon, Israel. Dr. Jacoby, originally from Israel, has been a faculty member at the Asper School of Business for close to 20 years and served as the Bryce Douglas Professor in Finance, Associate Dean (Research and Graduate Programs), the School's Acting Dean, and for the past three years as the Asper Dean.
Dr. Silvestre comes to this appointment with extensive Asper leadership experience. He is currently the Associate Dean, Strategic Partnerships & Administration; Director of the Transport Institute; Acting Department Head, Business Administration; CN Professor of Supply Chain Management; and Professor of Supply Chain Management.
He joined the University of Manitoba in 2016, having previously held the position of Research Chair and Associate Professor in Sustainable Supply Chains and Innovation at the University of Winnipeg. Prior to his academic career, Dr. Silvestre spent 13 years in industry leadership positions, most recently in a large multinational company operating in the energy sector.
While serving in his administrative roles at UM, Dr. Silvestre has been responsible for partnership development, AACSB accreditation management, strategic planning and strategy execution, and resource planning and budget management. He has spearheaded the development of a new Master of Supply Chain Management, which will welcome its first cohort this fall.
Dr. Silvestre's research expertise is multidisciplinary and focuses on global supply chain matters. As an internationally accomplished and well-cited researcher, he disseminates his work through peer-reviewed publications, book chapters, conferences, presentations, and reports. His commitment to the profession is demonstrated by serving on multiple editorial boards and as associate editor for several journals.
Dr. Diane Hiebert-Murphy, Provost and Vice-President (Academic) announced the appointment today in an official message to Asper Faculty, Staff and Students. She noted that with Dr. Silvestre's strong academic record and administrative achievements, the Asper School of Business will continue to excel under his leadership.
"I would like to thank Dr. Silvestre for his willingness to serve as Acting Dean while we engage in a process to identify the next Dean of the Asper School," said Hiebert-Murphy. "I look forward to working with him to advance the interests of the I.H. Asper School of Business and the University."