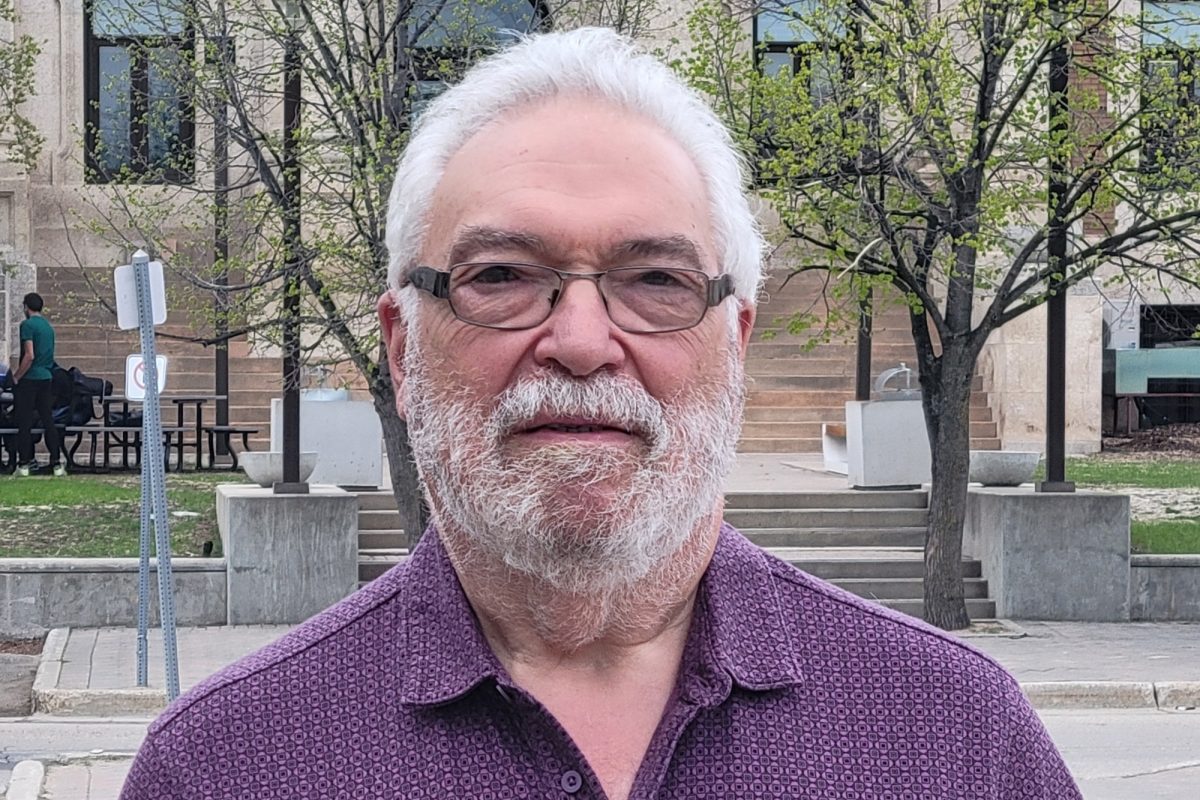 Sid Frankel honoured for anti-poverty awareness and reduction
June 20, 2022 —
Sid Frankel, a long-serving professor in the Faculty of Social Work, is the recipient of the 2022 Dr. and Mrs. Ralph Campbell Outreach Award.
The Campbell Outreach Award is given to University of Manitoba faculty who have displayed a strong commitment to outreach and the betterment of their local and extended communities through their academic positions.
Frankel was selected for the University's Campbell Outreach Award specifically for his work on poverty reduction policy, including basic income and the non-profit sector, as well as for his research in population health promotion and informing social policy to help the disadvantaged in society. As an academic researcher and teacher, he exemplifies the highest level of dedication to social scientific research, and his deep knowledge of social work has left a lasting positive impact on the communities which UM serves.
"I cannot emphasize enough Sid's contributions to Canada's policy evolution in recognizing the ills of child and family poverty and advancing policy change to address it," Anita Khanna, National Director, Public Policy and Government Relations United Way Centraide Canada, wrote in nominating Frankel for the award.
Over three decades of passionate advocacy, Frankel has served on the Social Planning Council of Winnipeg, Campaign2000 – a national coalition dedicated to the eradication of child poverty in Canada, Manitoba Federation of Non-Profit Organizations, Boys and Girls Club of Canada, Canadian Mental Health Association, and Basic Income Advocacy.
Frankel's leadership role in Campaign2000 elevated and advanced the awareness of child poverty so effectively that his research and advocacy was given substantial credit for the creation of the Canada Child Benefit.
A leading national voice on poverty eradication as a community builder, media spokesperson and politically engaged citizen, Frankel has shown equal adeptness at influencing the thinking and outlook of Members of Parliament, Senators and academics as he has in engaging with food bank users and parents living in low income. His tireless efforts have led to substantial contributions to national, provincial and local anti-poverty awareness and reduction.
"I'm happy that this kind of scholarship is getting recognized by the university because universities don't tend to be highly supportive of what I would call activist scholars, activists, researchers," Frankel says. "I think the University of Manitoba is very forward thinking, putting this award forward. I'm happy that it's become attached to the issues of poverty and economic inequality."
Research at the University of Manitoba is partially supported by funding from the Government of Canada Research Support Fund.