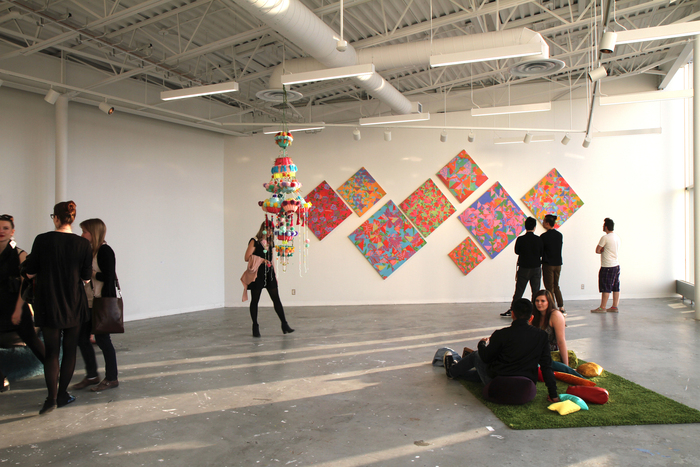 BFA Graduating Exhibition celebrates achievements of students
ARTlab will be the home to the festive sounds of students, their families, guests and community members checking out artistic achievements
April 26, 2017 —
The University of Manitoba's ARTlab will be the home to the festive sounds of students, their families, guests and community members checking out the artistic achievements of nearly 30 students in the 2017 Bachelor of Fine Arts Graduating Exhibition.
Professor Elizabeth Roy says, "The importance of this exhibition is the creative energy that comes together when maker and audience meet and the transition that occurs from student to practicing artist."
The exhibition presents and celebrates the growth and achievements of these emerging artists as they complete the BFA honours program, preparing for convocation. Each of the artists is also represented in a catalogue that provides a little background on each of them, and provides an overview of the class of 2017 as a whole.
Visitors are encouraged to hold onto their impressions of the works they see, in order to participate in the People's Choice Vote. Visitors may vote for their favourite artist, casting a ballot, one per person. The winning artist receives a prize, and voters' names are entered into a draw for an additional prize.
The 2017 BFA Graduating Exhibition is open daily from April 29 until May 6, 2017. An opening reception will be held on April 29 from 5 – 8 p.m. in ARTlab. ARTlab is located on Dafoe Road next door to Taché Hall and Drake Centre.
Exhibition Hours
Sun, April 30: 12 – 4 p.m.
Mon, May 1 – Fri, May 5: 10 a.m. – 4 p.m.
Sat, May 6: 12 – 4 p.m.