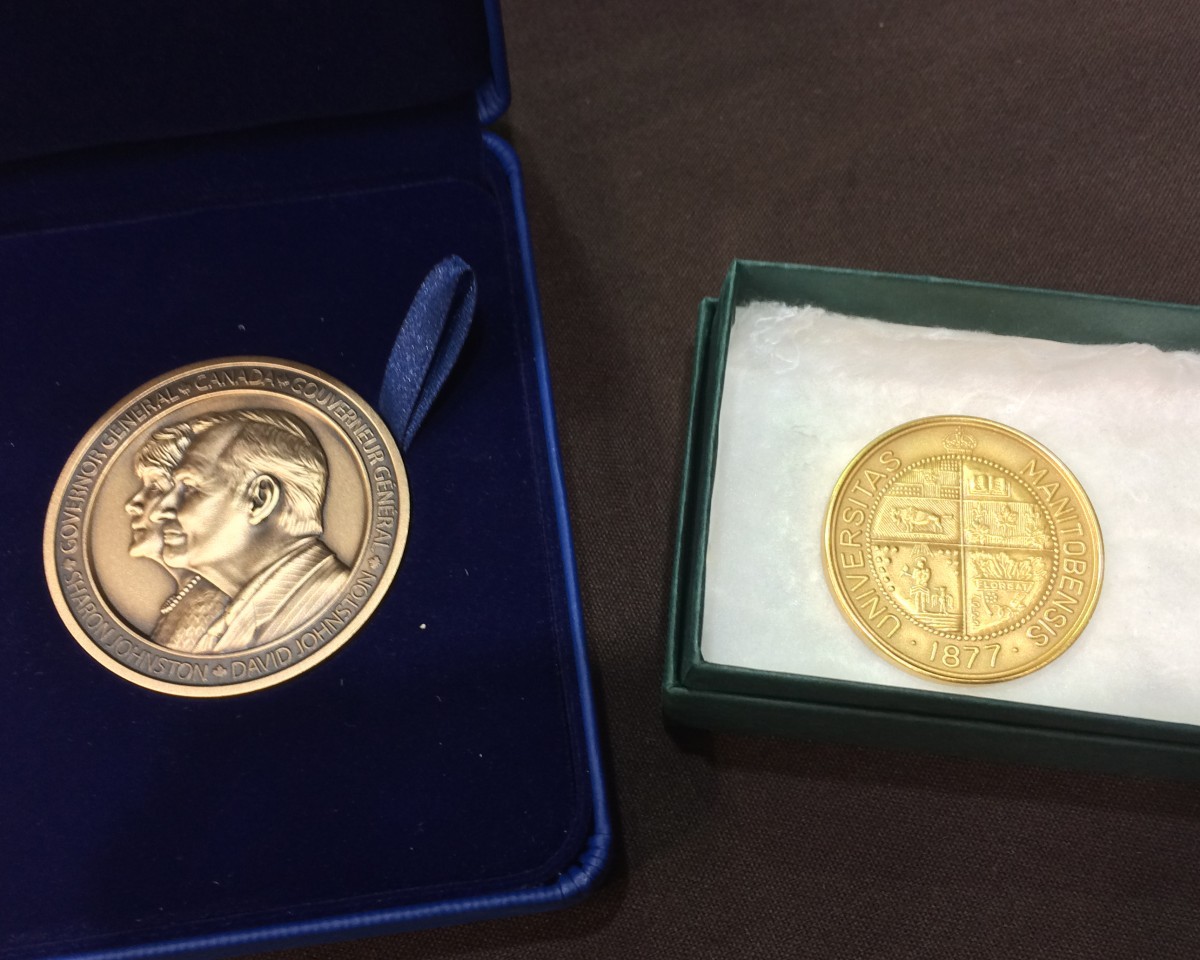 Seventy graduate from the School of Agriculture
May 12, 2016 —
Seventy graduates received their Diplomas in Agriculture at the 2016 convocation of the School of Agriculture held Friday, May 6, at the University of Manitoba.
Joel Doerksen of MacGregor received the Governor General's Bronze Medal, an award given to the graduate with the highest academic standing in the two-year Diploma Program in Agriculture.
Devin Pouteau of Sandford was the recipient of the President's Medal, given annually to a student who combines scholarship with outstanding qualities of leadership.
Diplomas with Distinction, awarded to students who obtain a Grade Point Average of 3.75 or better out of a possible 4.5, were presented to David Bashford (Binscarth), Joel Doerksen, Jenilee Dyck (Winkler), Joseph Holtmann (Rosser), Monique Janssen (Brunkild), Elizabeth Karpinchick (St. Pierre-Jolys), Julianna Klippenstein (Niverville), Daniel Martin (East Selkirk), Devin Pouteau, Kyle Tataryn (Selkirk) and Bradley Wright (MacGregor).
The Faculty of Agricultural and Food Sciences annually awards Certificates of Merit to those who have made significant contributions to the agri-food industry. This year's recipients include agricultural community supporter Marlene Baskerville of Winnipeg and food processing entrepreneur Kelly Beaulieu of Portage la Prairie.
The Teacher of the Year Award was presented to Colin Penner in recognition of teaching excellent and contribution to the students' program of study. Colin was recognized by both the first-year and second-year Diploma students.
Since its inception in 1906, the Diploma in Agriculture program at the School of Agriculture has undergone many changes and challenges to meet the ever-growing needs of Canada's agri-food industry. Students opt for one of four programs: crop management, livestock management, business management or general agriculture, depending on their career aspirations.
For more information, please contact:
Michele Rogalsky
Faculty of Agricultural and Food Sciences
204-474-9262
michele [dot] rogalsky [at] umanitoba [dot] ca