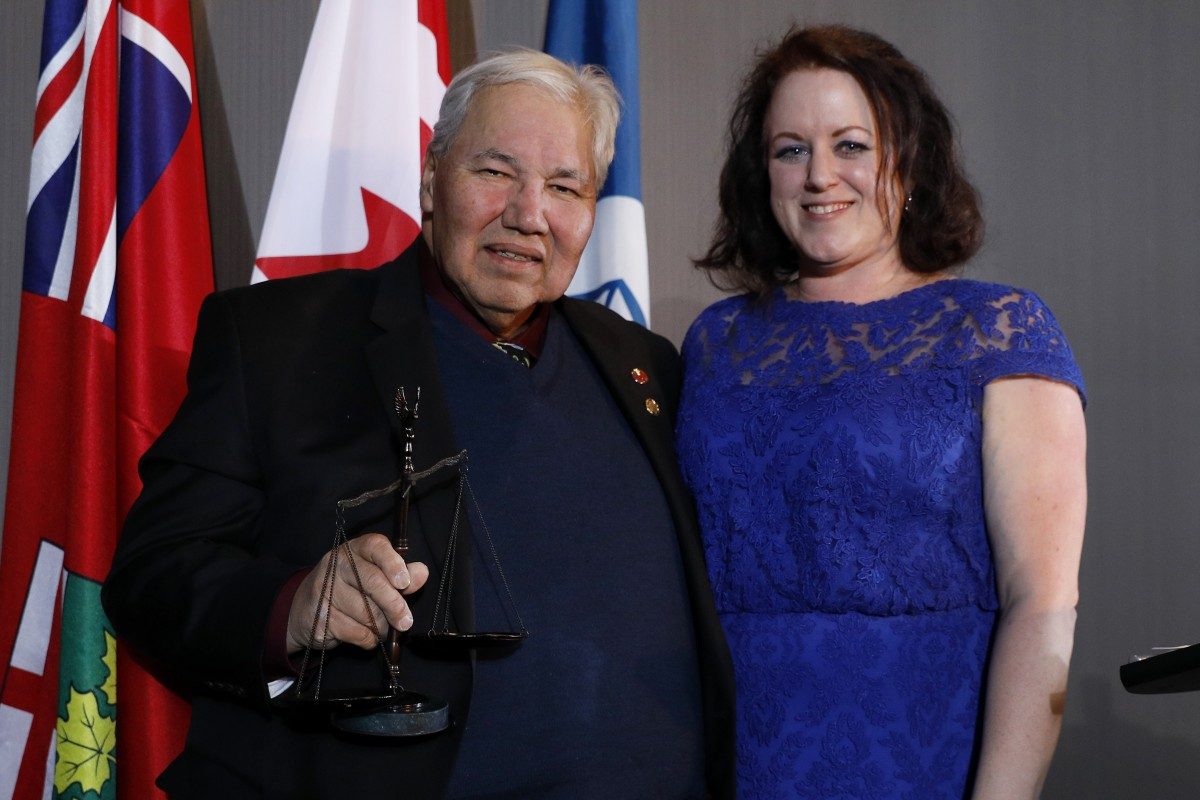 Senator Murray Sinclair receives the 2018 CBA President's Award
Robson Hall Faculty of Law Alum recognized for exceptional contributions to legal profession and Canadian public
February 28, 2018 —
OTTAWA – The Canadian Bar Association is pleased to announce that Senator Murray Sinclair [LL.B./'79] is the recipient of its 2018 President's Award. The award recognizes his exceptional contribution to the legal profession and the public life of Canada.
Senator Murray Sinclair was the Chair of the Indian Residential Schools Truth and Reconciliation Commission. He was the first Indigenous judge appointed in Manitoba, and is a current member of the Canadian Senate.
Senator Murray Sinclair was honoured at the CBA's President's Dinner on Friday, February 16th at the Delta City Centre Hotel.
CBA President Kerry Simmons, Q.C., said, "Senator Murray Sinclair is the ultimate truth teller. He has spent his life listening to and sharing the stories of Indigenous Peoples, offering solutions and challenging all of us to do better, to do more. I am proud to honour Senator Sinclair in recognition of his lifelong public service and contribution to social justice in Canada."
After graduating from Robson Hall Faculty of Law at the University of Manitoba, Senator Sinclair was called to the Bar in 1980. He practiced primarily in the area of Civil and Criminal Litigation, Human Rights Law and Aboriginal Law. He was the first Aboriginal judge appointed in Manitoba in 1988 and later became the Associate Chief Judge of the Provincial Court. In 2001 he became a justice of the Manitoba Court of Queen's Bench and in 2009, joined the TRC as its Chair. After completing the TRC's Final Report in 2015, he was appointed a Senator from Manitoba in April, 2016.