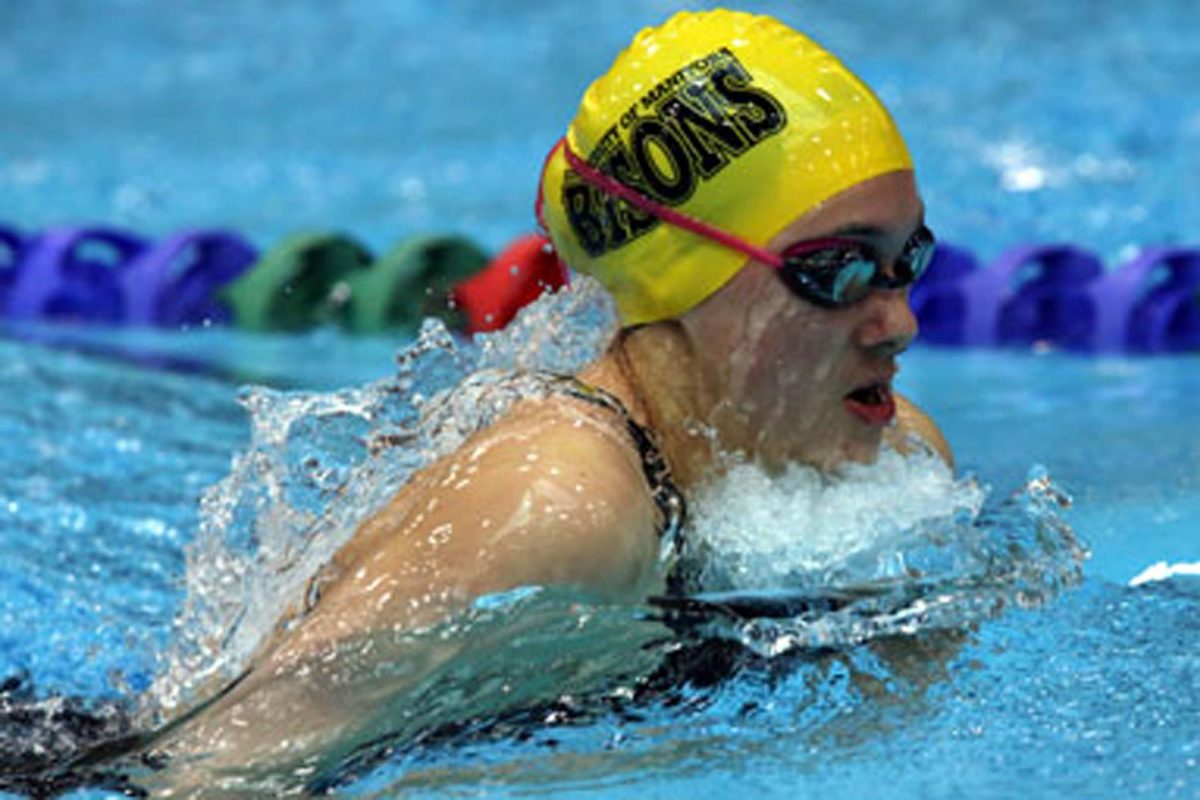 Seeking a podium finish
Bison Kelsey Wog hoping to make a splash this weekend
February 22, 2017 —
University of Manitoba Bison swimmer Kelsey Wog is at the University of Sherbrooke this weekend hoping to land a podium finish at the U Sports Swimming Championships.
Wog, 18, is ranked first in women's 50m, 100m and 200m breaststroke events. The Winnipegger is also ranked first in the women's 100m individual medley and fourth in 100m freestyle.
"Kelsey has several opportunities to medal in her rookie season and the other Bison swimmers will look to make final swims during the three day meet," said Bison swim head coach Vlastimil (Vlastik) Cerny. ""We have four Bison swimmers that will compete this year at the U Sports Championships and expect all to perform at their best."
The other Bisons competing are third year Gio Wickett, ranked 28th in women's 50m backstroke and 31st in the 200m backstroke. This is the second consecutive year that Wickett will swim at a U Sports championship.
In addition on the men's side, rookie Anthony Iliouchetchev is ranked 20th in men's 50m freestyle, ranked 26th in men's 50m backstroke and 30th in 100m back while second year (first year with Bisons) Alex Shogolev, a 2016-17 Canada West Second Team All-Star, is ranked 22nd in men's 100m freestyle and ranked 26th in men's 50m free.
Last season in the 2016 CIS Swimming Championship, the Bisons placed 16th for the men's team and 20th for the men's team in team standings as two female and one male swimmer swam at the nationals.
Basketball playoffs
The Manitoba Bison men's basketball team travels to UBC this weekend to take on the Thunderbirds in a best-of-three playoff series.
Manitoba finished as fifth seed in conference. All games on Thursday, Friday and Saturday (if necessary) will start at 9pm Central Time.