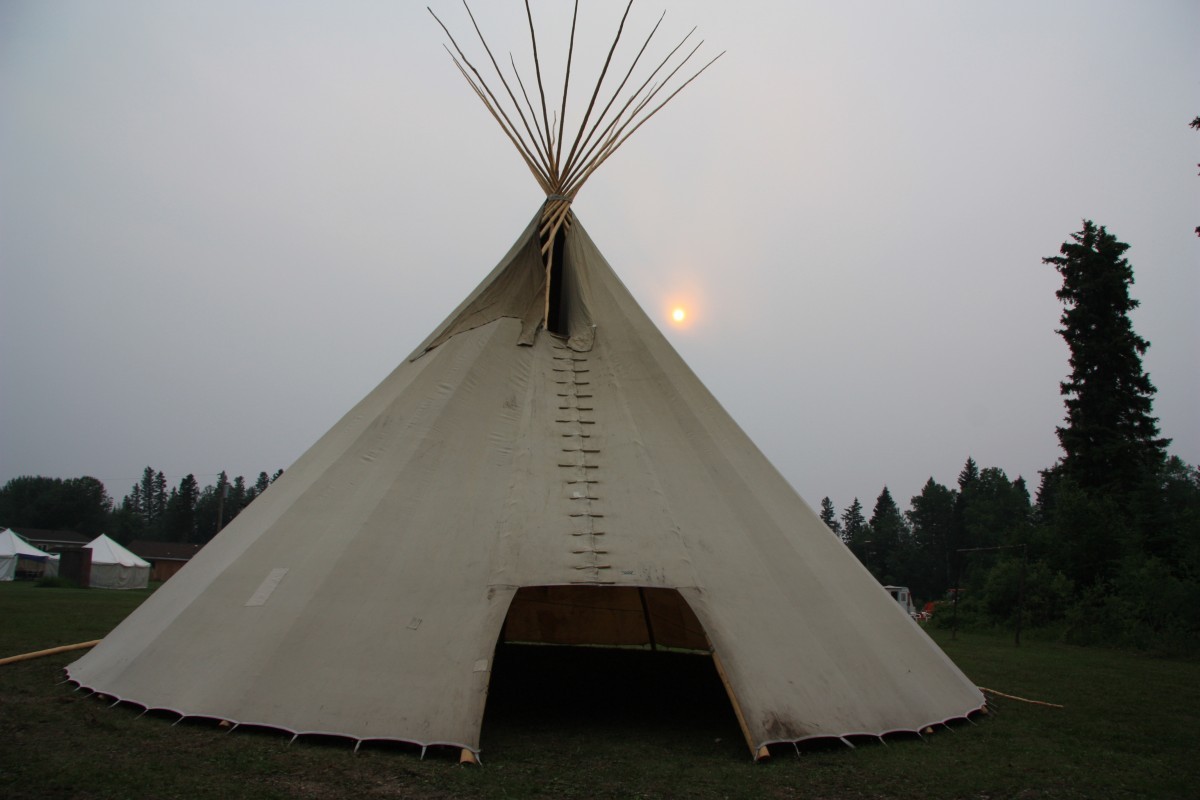 Second summer institute for educational leaders on Indigenous histories, worldview a 'tremendous learning experience'
Institute held at Egg Lake co-hosted by the University College of the North, U of M, Opaskwayak Cree Nation
July 22, 2015 —
A unique summer institute co-hosted by the University College of the North, the Opaskwayak Cree Nation and U of M was a great learning experience, said many participants.
The program, called 'Onikaniwak – for those who lead,' in its second year, is meant to provide educational leaders with knowledge, worldview and histories of First Nations, Metis and Inuit peoples.
Held July 3-9 at Egg Lake, Man., "the Onikaniwak summer institute is designed to integrate academic presentations alongside of cultural teachings and learnings. As such, we had a range of prominent scholars speaking alongside of cultural advisors and Elders," said organizers in a statement.
And the institute included many high-profile and knowledgeable speakers, including Allen Sutherland and Connie Wyatt Anderson from the Treaty Relations Commission of Manitoba; Co-commissioner Wilton Littlechild from the Truth and Reconciliation Commission and former Grand Chief of the Assembly of First Nations, Mr. Ovide Mecredi, on the topic of treaties.
"Experiencing the tradition and culture that fosters love and the relationship between all people and allows us to share our own stories, no matter how difficult. My heart is leaving here more nourished and lightened than ever before," said one participant.
Attendees not only attended lectures and presentations but also enjoyed the natural environment of the area and attended activities such as morning pipe ceremonies, rattle making, beading classes and nightly sweats or purification ceremonies.
Those attending this year's institute were taught how to set up a tipi and the meaning of each of the poles, along with the teachings associated with the tipi by Beetle Okameasis, Joe Partridge and the members of the tipi set up crew from the Opaskwayak Cree Nation.
"It didn't feel like learning, yet I learned so very much," noted another participant.
A total of 50 educators from across Manitoba and Western Canada, along with Montana, attended this year's institute.