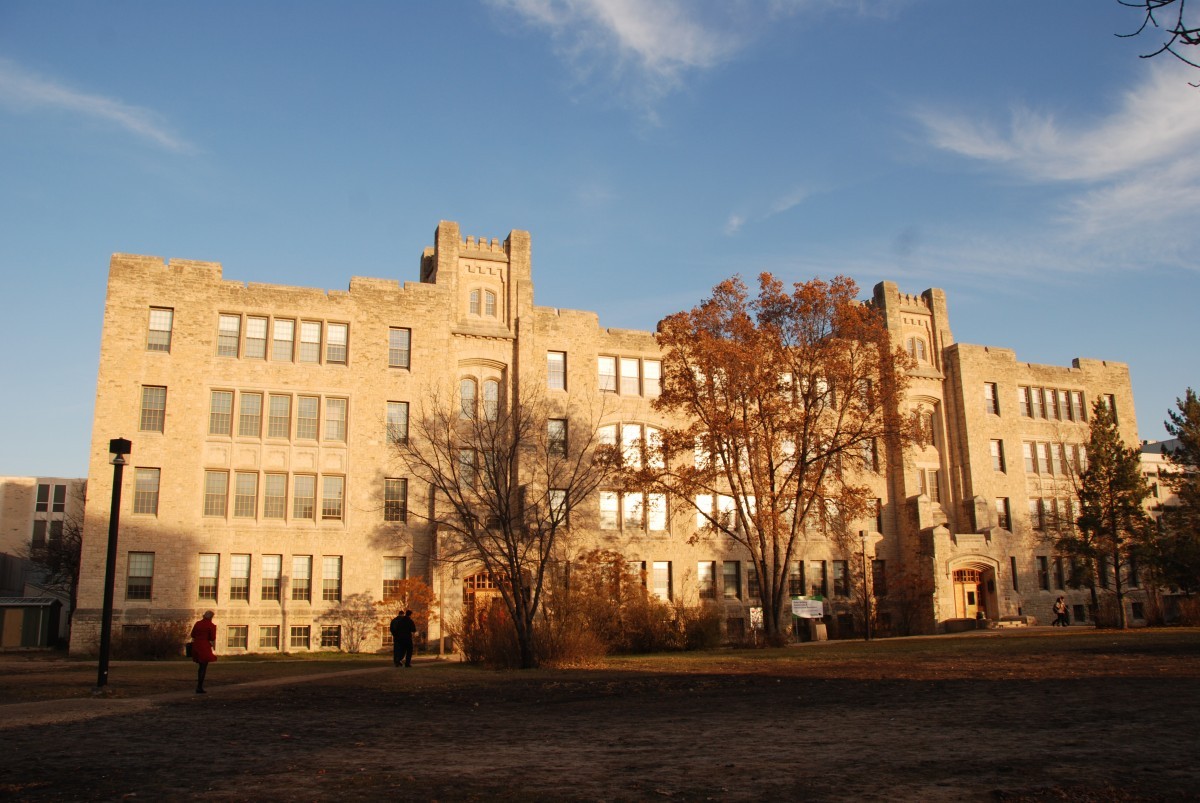 Science students are top of the class
December 12, 2014 —
Created in 1873 to encourage academic excellence across the nation, the Governor General's Academic Medals have become the most prestigious award for outstanding achievements that Canadian students can receive.
In 2014, two silver medals for outstanding academic achievement at the undergraduate level were awarded to science students, Joshua David Anania Jung (Fall 2014) and Kaitlin Alexander (Spring 2014) and a gold medal for outstanding achievement at the graduate level was awarded Harsha Sasikumar (Spring 2014).
Governor General's Gold Medal
Before coming to the University of Manitoba, Harsha Sasikumar studied in India and earned a Master of Science in Physics from Mahatma Gandhi University, as well as a Master in Technology from the Center for Space Science and Technology Education, affiliated with the United Nations and Andhra University.
Moving to Winnipeg and Canada from a small town in India has had a profound influence on Harsha, both personally and academically. Her time at the University of Manitoba has been a life-changing experience, helping her to embrace new concepts and discover her identity. Working with her supervisor, Dr. Samar Safi-Harb, has greatly shaped her professional career, inspired her to be passionate about research and taught her to see the big picture.
Her research involves studying the highly magnetized neutron stars and their associated supernova remnants through X-ray/gamma-ray observations. She is a published author and the recipient of numerous awards for her academic achievements.
Harsha is trained in classical Indian dancing and continues to take lessons in Winnipeg. She has actively performed at the provincial and national levels, including at Folklorama, Dance Manitoba and the Canadian National Dance Championship competition, where she won silver.
Governor General's Silver Medal
Kaitlin Alexander graduated from J. H. Bruns Collegiate in Winnipeg before attending the University of Manitoba. During the course of her studies, Kaitlin has participated in summer research projects that have had a tremendous impact on her, both as a scientist and as an individual. She studied software architecture of climate models with Dr. Steve Easterbrook at the University of Toronto, and presented the results of this project at conferences in both San Francisco, California and Boulder, Colorado. The following year, she conducted research with Dr. Andrew Weaver of the University of Victoria Climate Modelling Group. The results of this work led to three journal articles co-written by Kaitlin, all of which were cited by the Fifth Assessment Report of the United Nations Intergovernmental Panel on Climate Change. She then travelled to Australia and worked with Dr. Katrin Meissner of the University of New South Wales Climate Change Research Centre and researched an episode of sudden climate warming and resulting ocean currents.
Kaitlin's interest in climate change inspires her to run climatesight.org, a blog that has attracted over 300,000 views over the past five years. She uses this vehicle to share articles she's written on climate change research and communications, and to connect with scientists and science enthusiasts around the world.
Kaitlin is currently completing a PhD in climate science.
Joshua Jung graduated from River East Collegiate in Winnipeg before attending the University of Manitoba. In October 2014, Josh completed a Joint Honours degree in Computer Science and Physics. During the course of his studies, he had the opportunity to work as a summer research student in Dr. Byron Southern's (Physics and Astronomy) research group where he studied "Spin Dynamics at Magnetic Interfaces" enabling him to put both of his areas of interest to use. Josh ran simulations and analyses using a GREX High Performance Computer cluster.
He travelled to Kula Lumpur, Malaysia with a team from the University of Manitoba's Autonomous Agents Laboratory and participated in the Federation of International Robot-soccer Association FIRA HuroCup robotics competition. The team took first place and won the highly coveted all around event: the King's class at HuroCup. He travelled to Russia with a team of world-class computer programmers from the U of M to compete in the ACM ICPC World Finals, the oldest, largest, and most prestigious programming contest in the world. It is sponsored by IBM, and headquartered at Baylor University. They competed against 32,043 students from 2,286 universities from 94 countries on six continents to earn a spot as one of the world finalist teams.
Josh also participated in the Faculty of Science's co-op program. He worked in research labs at the U of M, an experience that has proven useful in his current academic pursuits.
Joshua is completing a Masters in Computer Science at the University of Waterloo.