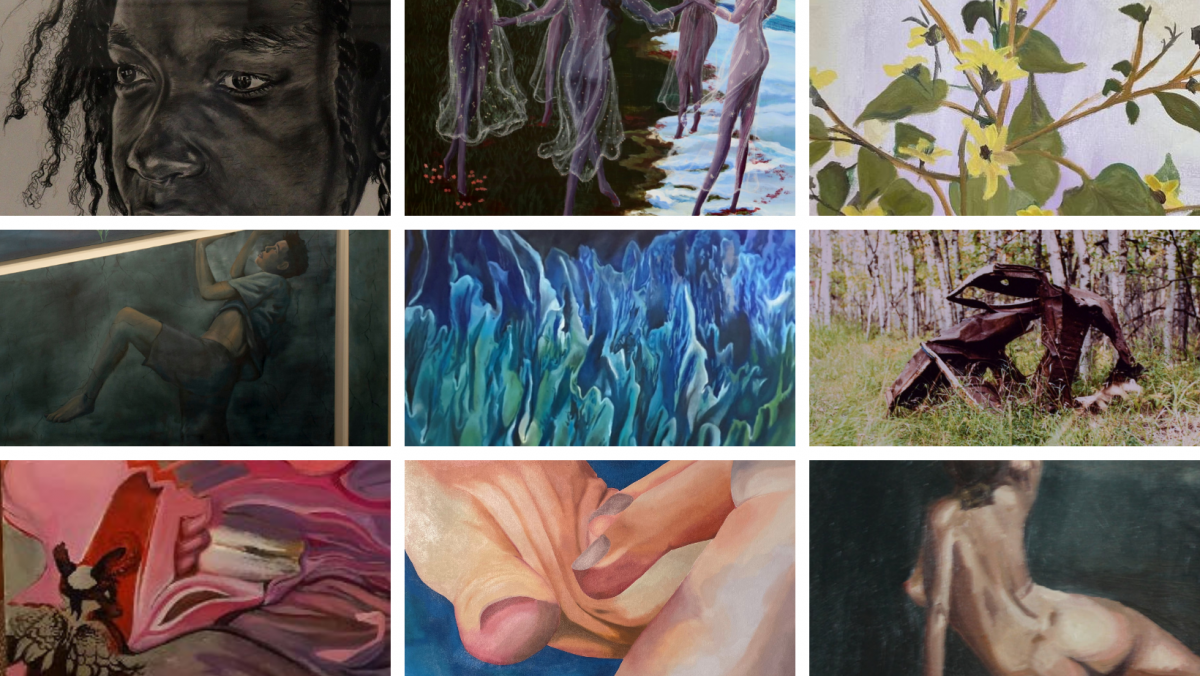 School of Art Student Gallery opens HEARTS' BEAT
April 6, 2022 —
HEARTS' BEAT
A collective, contemporary celebration of emerging young artists, and a peek at their hopes, dreams, & wonders still to come.
Exhibiting students: Olanrewaju Abiola, Leah Gertzen, Julia Monge, Joel Nichols, Nona Niroumand, Shannon Pullan, Bre Quirion, Cecilia Sif, and Breanna Warren
Featuring a pride of artists from the core of our beloved Turtle Island, HEARTS' BEAT is a collective exhibit aimed to show the works of nine diverse up-and-coming creators who are currently navigating the third year of the University of Manitoba's Bachelor of Fine Arts program. The catch? The work has to be something the artists genuinely, for whatever reason, LOVE. Within this exhibition, ONLY the personal favourite pieces of participating minds come together to sing about unity amongst the generation that may very well be the future of creativity as we know it. We, as a group, are the pulse of what is to come. Our hearts, as creators, have been beating as one. And it is time for the world to feel it too.
April 6–13, 2022
10:00 a.m.–4:30 p.m. (Monday–Friday)
158H Taché Arts Complex, University of Manitoba
Learn more!