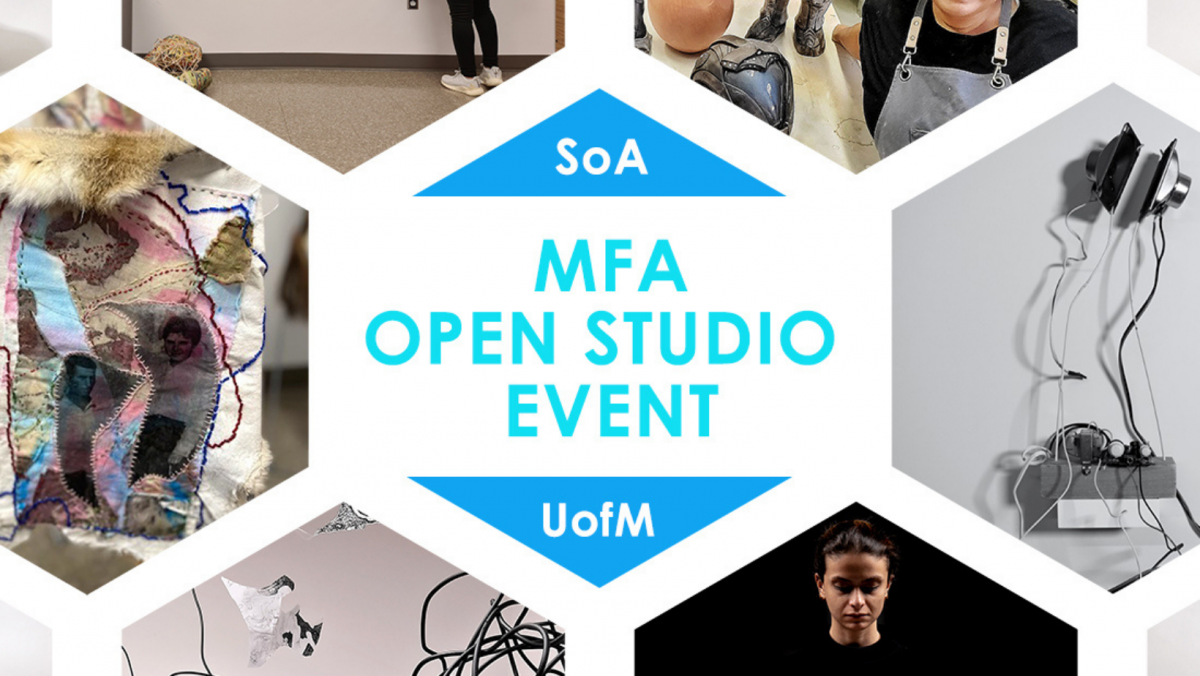 School of Art Graduate students open up their studios to the public! Thursday, April 21
It's that time of year again!
Annual MFA Open Studio Event
Where our Graduate students will open their studio spaces to the public, allowing you to see into the heart of their diverse practices!
Thursday, April 21, 11 am – 2 pm.
The event will take place on the University of Manitoba campus in Taché Hall, the Art Barn, and Ceramics Building.
Please check in at the School of Art reception desk (located in the School of Art Gallery) when you arrive on campus.
The gallery can be found on the first floor of the Artlab building (180 Dafoe Rd W).
Proof of COVID-19 vaccination and government-issued photo ID is required at check-in. All attendees must wear a KN95 or similar mask in all spaces (as per the University of Manitoba's Covid-19 protocols).
Snacks will be provided!
Please refer to the campus map for directions: https://umanitoba.ca/maps
Graduate Students and Studio Locations:
PJ Anderson,124 Ceramics Building
Hamideh Behgar, 397 Taché Hall
Pani Bolbolabadi, 380 Taché Hall
Timothy Brown, 372 Taché Hall
Sonny Cai, 193 Taché Hall
Tracy Fehr, 384 Taché Hall
Reid Flock, 135/136 Art Barn
Jimmie Kilpatrick, 142 Art Barn
Ashkan Nejadebrahimi, 187 Taché Hall
Niki Saghari, 381 Taché Hall