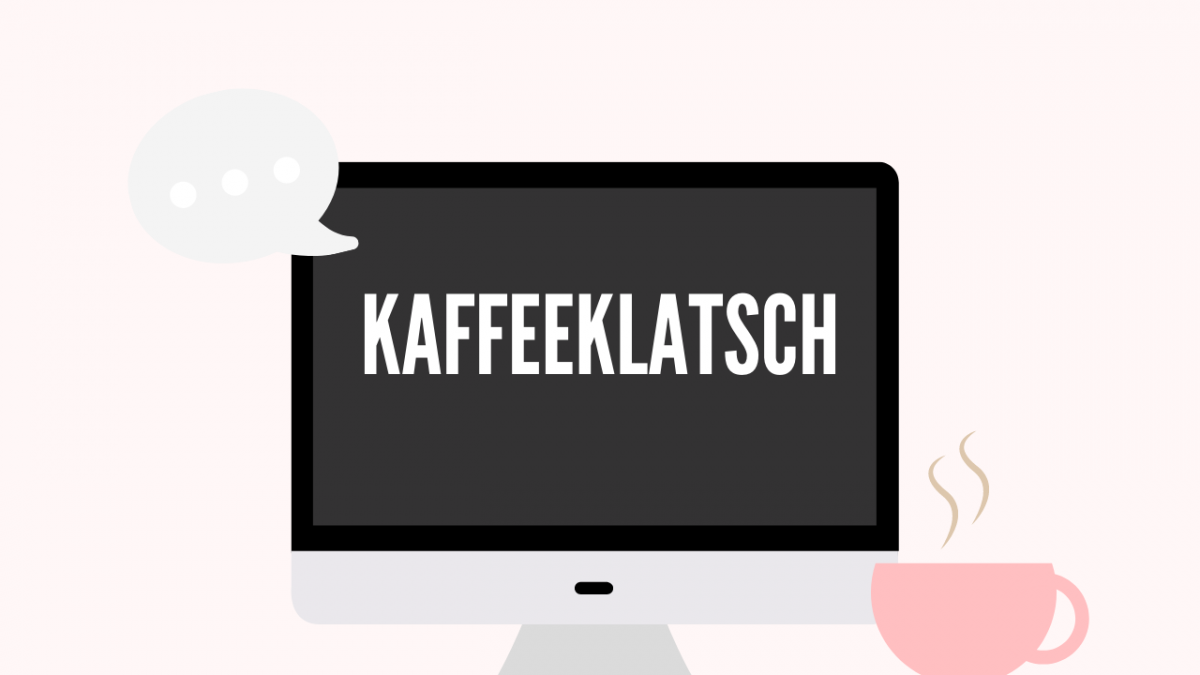 School of Art Gallery invites you (online) for coffee and conversation!
October 12, 2021 —
Join School of Art Gallery for Kaffeeklatsch.
A series centring the voices of an intergenerational cohort of artists, activists, and writers having casual conversations over coffee with guests of their choosing, followed by workshops related to the presenters' practices.
This project is supported in part by the Centre on Aging, University of Manitoba Age-Friendly University Initiative Fund 2021-2022.
Kaffeeklatsch: Moneca Sinclair & Ildiko Nova in conversation
Friday, October 22, 2021. 12:00 to 1:00 pm CDT
Facilitated on Zoom and live-streaming on the School of Art Gallery, University of Manitoba YouTube channel. ASL interpretation and closed captioning available.
Moneca Sinclaire and guest Ildiko Nova are both self-taught Winnipeg-based recycled media artists whose art practices explore the intersections of identity, material application, community and storytelling. For both artists, their shared histories of marginalization, displacement and genocide as Indigenous and Romani are critical to their work. Similarly, their art practices are sites of self-healing, reclamation, and continuation of culture and stories to never be forgotten. As recycled media artists, their reasonings for re-using vary; Sinclaire considers herself a recycle, environmental or sustainable artist whereas Nova uses recycled materials to reclaim their purpose. Both work with and in the community as art teachers, facilitators, and activists.
Moneca Sinclaire
Sinclaire is a multi-media Nehinan (Cree) artist who uses everyday objects to recycle or transform them into beautiful art. A self-taught artist who learned to "do" art from watching her paternal grandmother. Combining her love of the environment and art to help reduce the waste in landfills and to create something from what people see as "nothing" into "something" fantastic.
Ildiko Nova
Nova is a Hungarian-born (Romani identified), Canadian freelance multimedia artist, residing in Winnipeg. Her work is about storytelling and juxtaposition, as she enjoys putting elements together that are unusual or unexpected. As a community worker and a city dweller her work often points to societal issues of the underprivileged and the effects of urbanization on wildlife.
Workshop: Mobile Creations with Moneca Sinclaire
Saturday, October 23, 2021. 1:00 to 2:30 pm CDT
Facilitated on Zoom. Closed captioning available. ASL interpretation available upon request
(please contact: soageducator [at] umanitoba [dot] ca by October 15 if you require an ASL interpreter)
In this workshop, Moneca Sinclaire will teach participants how to create a mobile using household items and materials found in nature. Discover easy ways you can make use of branches and sticks from nature and assorted household objects to create a 3-dimensional mobile that can be hung inside or outside.
Please have ready in advance of the workshop: an interesting branch or stick, and assorted household object, which can include, but are not limited to old cereal boxes, aluminium cans, shipping cartons, cereal boxes, shredded paper, CDs, tin cans, bottles, and more.
Questions?
Contact:
Jean Borbridge
Education Coordinator, School of Art Gallery
umanitoba.ca/schools/art/gallery