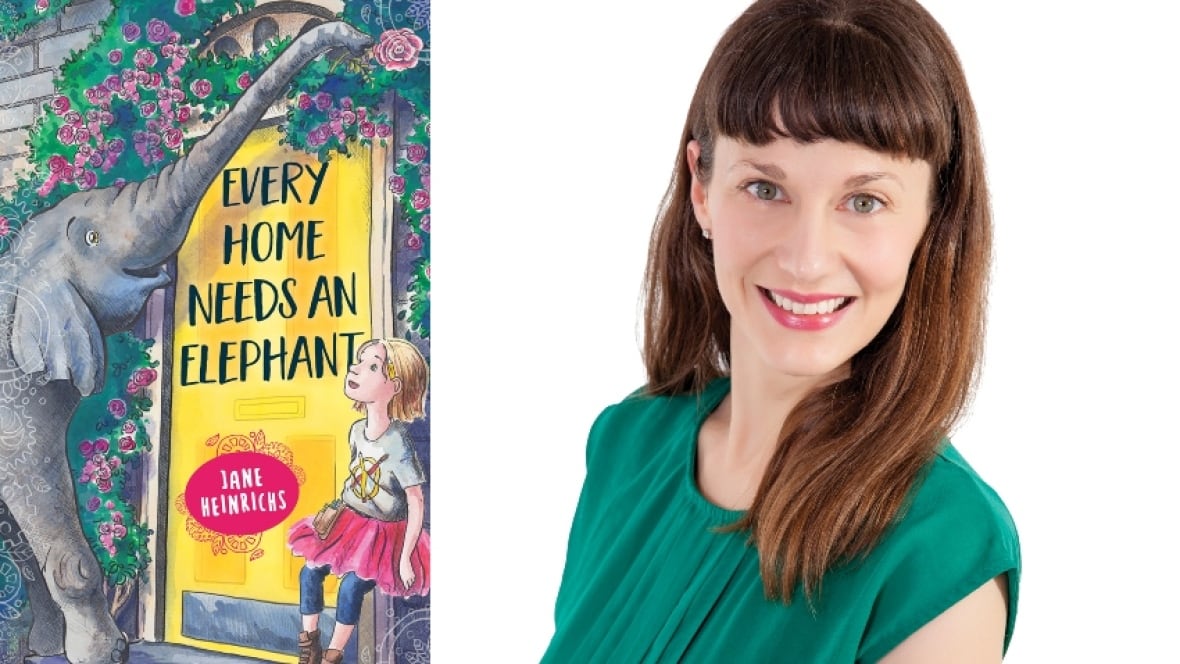 School of Art alumna's children's book listed in CBC's best Canadian picture books of 2021
January 18, 2022 —
CBC has named School of Art alumna Jane Heinrichs's children's book Every Home Needs an Elephant one of CBC's best Canadian picture books of 2021.
From Orca Book Publishers, Every Home Needs an Elephant is an early chapter book for younger readers about the challenges of having a pachyderm for a pet. When nine-year-old Sarah comes home with an elephant one day, it sets off an adventure about friendship, belonging and a love for animals.
Of the book CBC writes:
How much trouble can one elephant cause? One hot summer's day nine-year-old Sarah goes to the grocery store…and comes home with an elephant. Owning an elephant is not without its challenges — he has trouble fitting through doorways, knocks over everything in sight, is allergic to the neighbour's cat and cowers at the sight of a mouse. But he also has a knack for arranging flowers and keeping Sarah company.
And it's because of the elephant that Sarah meets her new next-door neighbour and makes her first real friend. It's because of the elephant that Sarah's mother starts spending more time with her. In fact, despite the destruction, just about everything good that happens is because of the elephant. It turns out that every home, and every nine-year-old girl, does need an elephant.
A story about friendship, adventure and never being afraid to be yourself, this hybrid graphic novel is the perfect introduction to chapter books for all the young animal-lovers in your life.
Based in the United Kingdom, Jane Heinrichs (BFA Art History) is a Canadian children's book writer and the illustrator for The World Around Us series and the Princess Angelica series