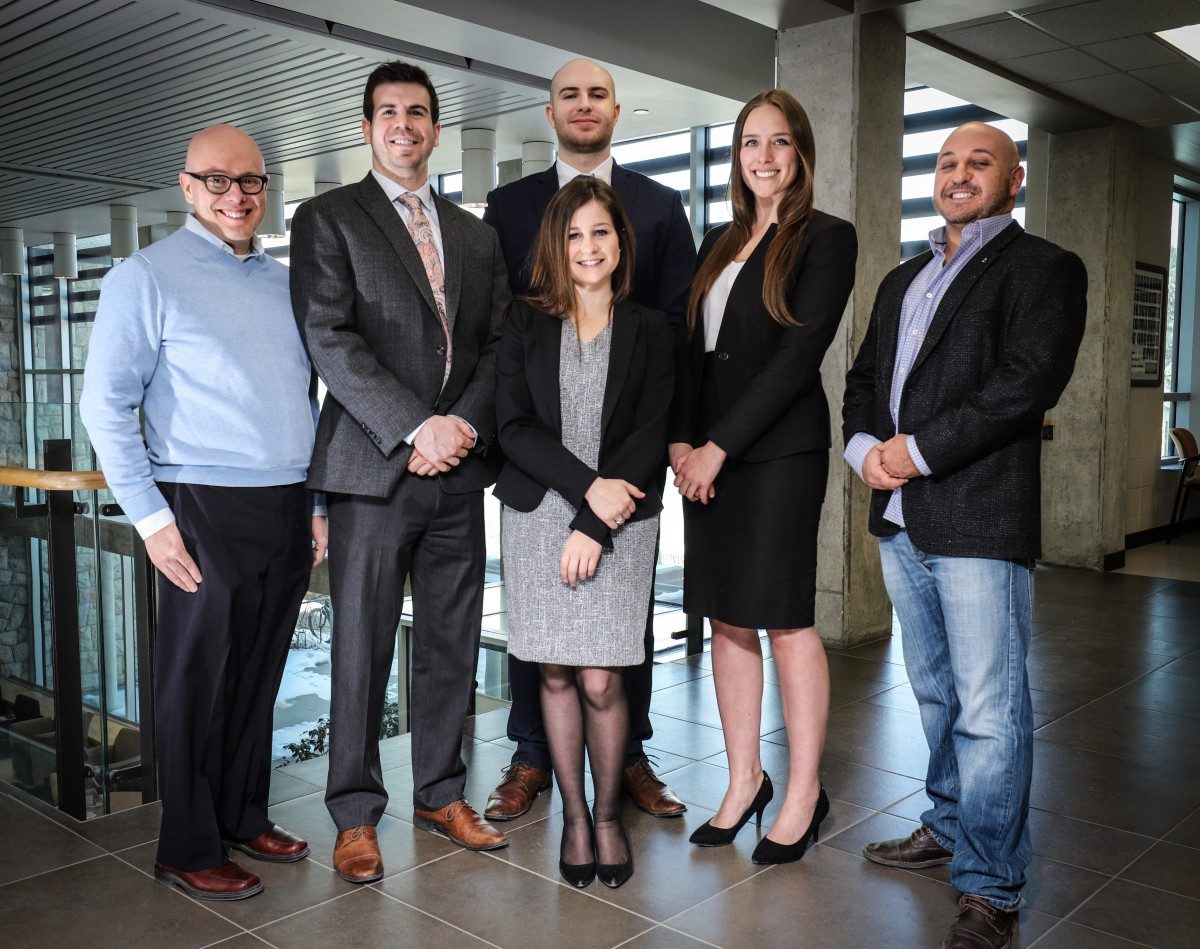 Robson Hall Teams Shine at Second Annual Canadian National Negotiation Competition
March 9, 2018 —
Over March 2nd and 3rd, two Robson Hall teams put in extremely strong performances at the second annual Canadian National Negotiation Competition (CNNC). Against an talented field of the best law student negotiators from across Canada, the team of Kaitlan Buchko and Tanci Smart-Carvalho placed second, and the pair of Erin Evans and Alex Favreau placed sixth. Steven Meltzer, a lawyer with Pullan Kammerloch Frohlinger Lawyers, and I travelled with the teams to the University of Saskatchewan, to act as their coaches there. We witnessed first-hand the stellar jobs they did.
Based on their fantastic performance in the first and second rounds, Kaitlan and Tanci moved on to the third and final round to negotiate against Karen Mann and Adam Voorberg from Osgoode Hall. The finalists only had two nerve-racking hours to prepare for a difficult negotiation involving a complicated set of financials. Both teams turned out incredibly impressive performances, but in the end, the judges gave the narrow edge to the team from Osgoode. Although Erin Evans and Alex Favreau did not make it to the finals, they received very high marks from the judges during rounds one and two. Their teamwork (with each other) and their relationship management (with their negotiation counterparts) were especially strong, and they won the award for being the best team in the competition at these skills.
Robson Hall is extremely grateful to all of the dedicated and enthusiastic coaches who gave so generously of their time and expertise in helping the students to prepare for the competition. These coaches were Steven Meltzer, Andrew Torbiak, Heather Wadsworth, and Michael Weinstein. All of these coaches have a wealth of experience in national and international negotiation competitions, and were a driving force in the success of our teams. A special thank you to Steven Meltzer, for taking several days out of his busy practice to attend the competition. His enthusiasm for the competition was incredible, and he did a wonderful job of supporting and energizing our teams during the event.
Another thank you goes out to the University of Saskatchewan, for being such great hosts. The competition was extremely well organized, and there was a great opportunity for networking and fun along the way. Highlights of our time in Saskatoon included a tour of the recently opened Remai Modern art gallery, the Master Class for coaches and students on indigenous perspectives on negotiation and dispute resolution, and the awards banquet.
In summary, both Robson Hall teams put in an immense amount of work to prepare, and received effusive praise from judges, fellow competitors, and coaches regarding their negotiation skills. My fellow coaches and I could not be prouder of the performance turned out by our teams.