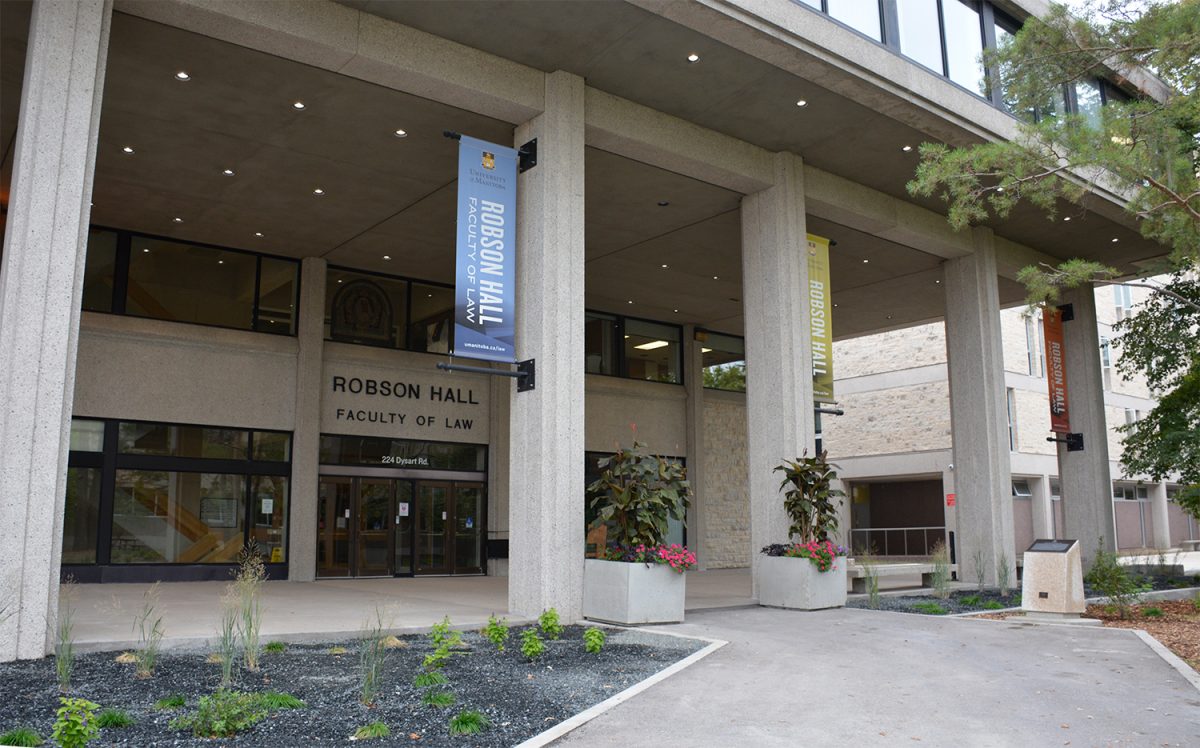 Robson Hall gets facelift at fifty
September 11, 2019 —
The light is at the end of the tunnel for construction at Robson Hall. For faculty, staff and students who have lived through weeks of drilling, jack-hammering and blocked entrances, the payoff is coming in the form of beautifully landscaped patios at both east and west porticos, giving a facelift of colour and liveability to the formerly austere areas.
New, colourful tables and benches are on their way later this fall, building manager, Ying Chen has advised. Bushes, vines and perennial plants have been planted, and more are coming to complete the landscaping.
While major repairs were needed anyway, given the previously broken pavement and walkways on the building's east side," Dr. Jonathan Black-Branch, Dean of Law, said up-dated landscaping was also long over-due. Robson Hall's Bearister, from the 2005 Bears on Broadway art installation has been repositioned to a more prominent location on Dysart Road, the plaque dedicating Robson Hall has been made more visible. Visitors will find the grounds around Robson Hall to be thoughtfully laid out with more variety and textures of plants and surfaces.
The new landscaping comes in time for Robson Hall to celebrate its 50th Anniversary as the Faculty of Law building at University of Manitoba's Fort Garry Campus. A major Homecoming 2019 celebration is planned for September 18th.