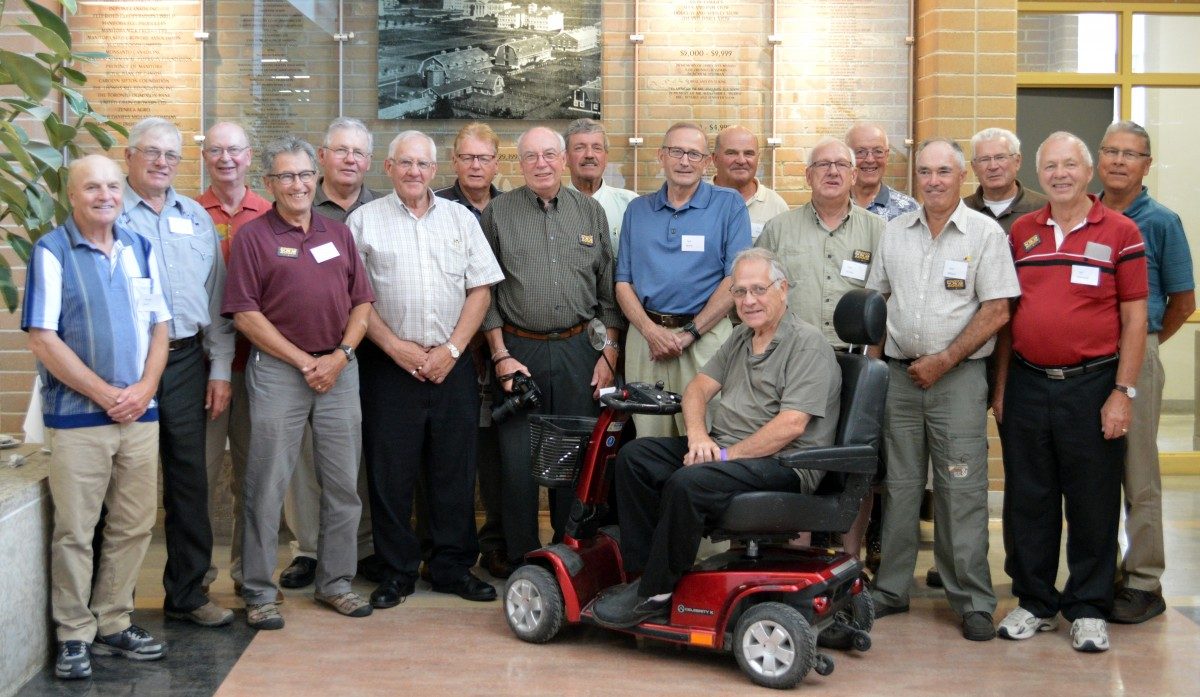 Reunion planning made easy
Let us help you in planning your class reunion celebration.
June 8, 2018 —
Did you graduate from Agricultural and Food Sciences, the School of Agriculture, Home Economics or Human Ecology? Are you planning a class reunion? Let us help you!
The Faculty of Agricultural and Food Sciences and the University of Manitoba Alumni Relations staff provide a number of services and activities to help you and your classmates celebrate your special anniversary.
The Faculty of Agricultural and Food Sciences offers:
tours of the Faculty and campus, including Agriculture and Human Ecology buildings, Tache Arts Complex (for those that lived in residence) and others on request;
tour of the Bruce D. Campbell Farm and Food Centre located at the Glenlea Research Station south of Winnipeg (nominal entry fee);
complimentary lunch for those celebrating milestone anniversaries (e.g. 50th);
greetings from the Dean or School of Agriculture Director;
presentations by current professors on their research programs and topical issues in agricultural and food sciences; and
assistance in contacting former professors.
Alumni Relations offers:
event-planning advice including hotel and restaurant venues, menus and associated budgetary considerations;
preparation and mailing of letters and reunion registration. information to your class on your behalf (two mailings, class size and budget permitting); and
promotion of your reunion on Alumni Association website.
They even have a handy Reunion Planning Guide with tips on making your reunion a success.
Reunions are a special opportunity to connect with former classmates, recall your shared experiences and memories, and revisit your old stomping grounds. We would be honoured to help you plan your special event.
For more information, please contact:
FACULTY OF AGRICULTURAL AND FOOD SCIENCES:
Crystal Jorgenson
crystal [dot] jorgenson [at] umanitoba [dot] ca
204-474-9435
ALUMNI RELATIONS:
Lachelle Buchanan
lachelle [dot] buchanan [at] umanitoba [dot] ca
204-474-7881