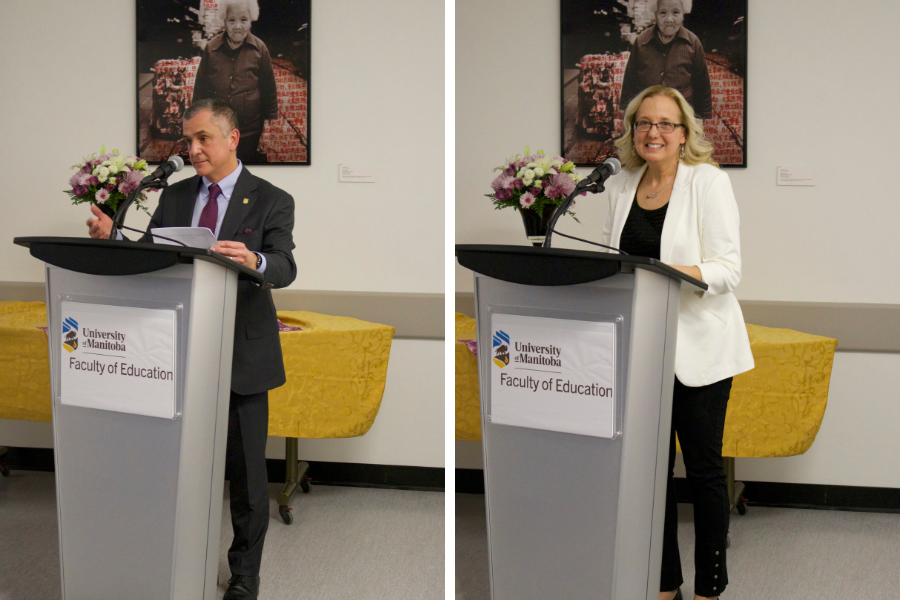 Retirement celebrations for Dr. Morin and Dr. Mandzuk
February 13, 2023 —
In February of this year, Professor Dr. Francine Morin and Dean Emeritus Dr. David Mandzuk officially retired from their positions at the University of Manitoba and have been appointed as Senior Scholars. Their careers at the Faculty of Education were celebrated with a retirement reception last January.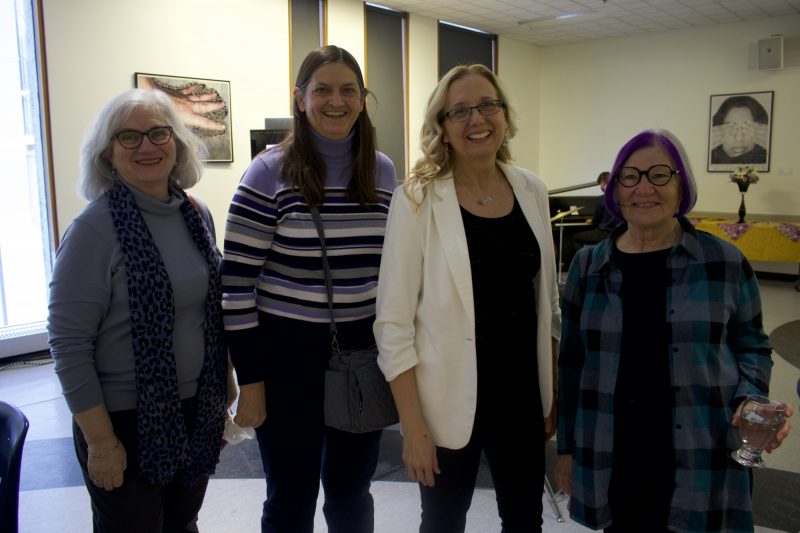 Dr. Francine Morin is a leading authority in Canadian arts education. She enrolled in the Faculty of Education as a student to complete her teaching certificate and then continued graduate work part-time as a beginning teacher. "I was passionate about working in schools and so curious about the field that I craved ongoing intellectual stimulation and professional development. I had an intense desire to know more, learn more which resulted in a great love for educational theory, research, and academic writing. It was after completing my masters and starting doctoral studies that my unflinching bond with UM grew more when a gate opened for me that led to a new career in the academy," Dr. Morin explains.
Morin has experienced academic life at the University of Manitoba from a range of different positions; from instructor to professorial to administrative positions, "my journey at UM has truly been exciting, enriching, and full of opportunities. My career at UM has given me not only the chance to teach, mentor students and faculty, but to also pursue research interests, secure research funding, and collaborate with field partners," explains Morin.
She will remember her time as a university teacher full of opportunities to pursue passions and interests as Morin explains, "I have had the great pleasure of creating and renewing multiple teacher education programs, developing new courses, team teaching innovations, university-school partnerships, and literally teaching scores of course sections. It has given me immense joy to work closely with thousands of students, including school children, pre-service and in-service teachers, administrators, and graduate students, so many who have performed brilliantly and gone on to transform the educational contexts in which they work, positively impacting the lives of their students and colleagues. So many students made me proud through their flourishing as gifted classroom and specialist teachers, curriculum leaders, consultants, administrators, and artist-teacher-scholars."
Despite leaving her full-time role as a professor, education and research will still be a priority in her new role as a Senior Scholar. When asked about her retirement plans, Morin explains she will "continue to mentor graduate students, continue with a new SSHRC-funded study on developing arts-based, anti-racist pedagogies for implementation with undergraduate education and nursing students, continue to work with Winnipeg School Division on teacher mentoring and induction models, and with the Winnipeg Symphony Orchestra, Winnipeg School Division and Seven Oaks School Division on a longitudinal study looking at the impacts of an after-school orchestral program on children's development and their communities."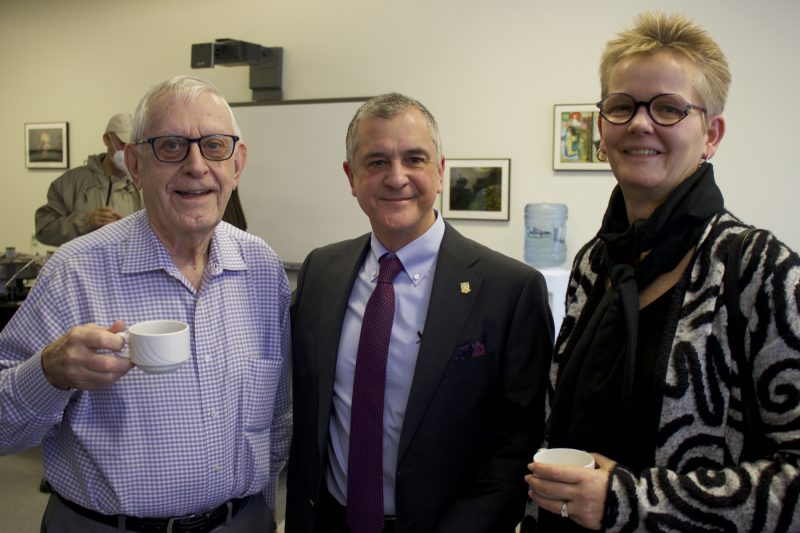 Dr. David Mandzuk has been involved with the Faculty of Education as a student, sessional instructor, faculty associate, and faculty member since 1975. As he says, "I came to learn and love the University of Manitoba and what it has offered me after completing all three of my degrees here. That's why I will always think of the University of Manitoba as my academic home," explains Dr. Mandzuk.
Mandzuk began his teaching career in 1979. He spent the first 20 years teaching in four different schools in Winnipeg, and during that time, he played a number of different roles. In 2000, he was appointed as an assistant professor and Middle Years stream leader. In that capacity, he led the Middle Years and Weekend College programs until 2005. In 2003, he was appointed as associate dean (undergraduate programs), in 2012, he became acting dean, and then in 2013, he was appointed Dean of Education.
"It's been a very good career. I've enjoyed every minute of it, and I just hope to continue learning as I move to this next stage. I would encourage people to grab opportunities when they present themselves. I've worked with different people at different levels and in different programs and so I think that has been the key to any success that I've experienced", explains Mandzuk.
After an active career playing different roles in the Faculty of Education, Mandzuk won't be slowing down as a Senior Scholar. As he says, "I'm continuing to work with my graduate students and will see them through to completion and I'm also on a number of doctoral committees, so I will still be connected to the Faculty and the university through my students. I have also just conducted a research project on the work of deans during the pandemic and I'm currently working on a few journal articles based on that research. I have also been volunteering as a mentor for the Teaching and Learning Certificate program and will continue that work as long as I can," explains Mandzuk.
When asked what advice he would give to future teachers, Mandzuk explains, "I think the first thing would be to stay curious about the world around you, because your students won't be curious unless you are curious about the world. Also, try to find the right balance between challenging your students intellectually and supporting them socially because in my opinion, that is one of the keys to being an effective teacher."