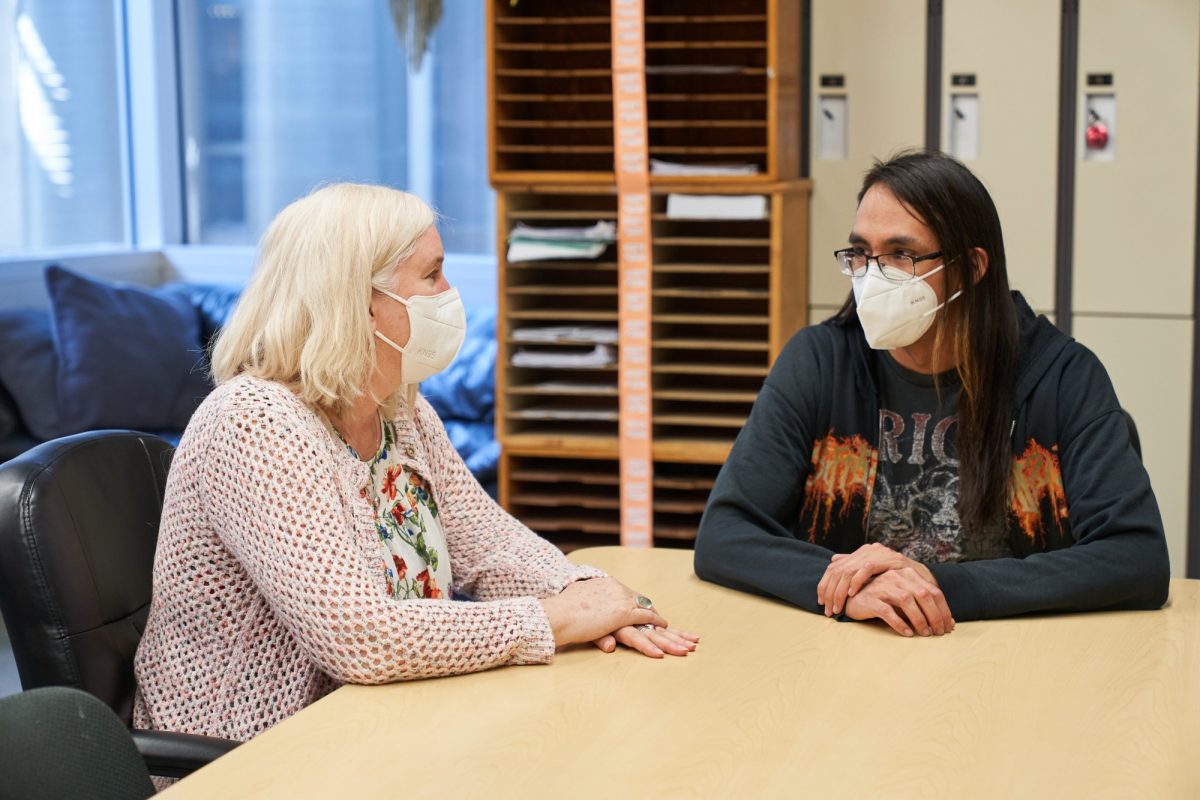 Build skills for responding to disclosures of sexual violence
Register now for staff and faculty workshop on Tuesday, June 14
June 7, 2022 —
While we anticipate the excitement and energy that comes with in-person work and learning this fall, we are continually working to create a safer environment for all members of our University community. This includes preparing faculty and staff to offer support if they receive a disclosure of sexual violence from a student or colleague.
Initially offered in 2017, Responding to Disclosures continues to be a valuable workshop designed to help faculty and staff members prepare for a situation in which someone discloses an experience of sexual violence to them. Sexual violence is an umbrella term representing a broad range of inappropriate behaviours, including sexual assault, sexual harassment, and stalking. Sexual violence impacts individuals of all genders, identities, abilities, and backgrounds, and all members of our community should be aware of the risks and prepared to help support someone disclosing an experience of sexual violence.
"Many who have these experiences first turn to someone they trust to tell their story. How that first disclosure is received can have a huge impact on the individual's healing and how they move forward. Through this training, we hope participants will feel confident in responding in a caring and supportive way," explains Emily Livingston, Sexual Violence Education & Program Officer at the UM Sexual Violence Resource Centre.
Designed to give staff and faculty the knowledge and skills to respond to disclosures in an effective, compassionate, supportive, and consistent way, the workshop walks participants through key elements and guidelines for responding to a disclosure of sexual violence and making appropriate referrals. While the workshop does include a brief overview of the university's Sexual Violence Policy, the focus of this workshop is on a supportive and survivor-centred response to the person disclosing, focusing on their needs while providing options for support and information.
Sessions will be offered both online and in-person over the coming year. Both offerings are interactive, providing participants with opportunities to engage with one another in group discussions, practice receiving disclosures for different scenarios, and receive feedback from facilitators.
"As the university returns to in-person activities we want to ensure members of the UM staff and faculty community have access to this important training," says Bre Woligroski, Sexual Violence Resource Centre Coordinator. "Whether the person disclosing experienced violence in person or virtually, we want all staff and faculty to feel equipped to respond in a survivor-centered and supported way."
Registration is now open for the next session being held on Tuesday, June 14th. Staff and faculty interested in attending a workshop are encouraged to sign up through the Learning & Organizational Development website. For more information on the workshop please email emily [dot] livingston [at] umanitoba [dot] ca.
A student version of Responding to Disclosures is also available. Student groups, as well as staff and faculty members who supervise student groups on campus, are welcome to book a cost-free workshop. Please contact Emily at the email above for more information.