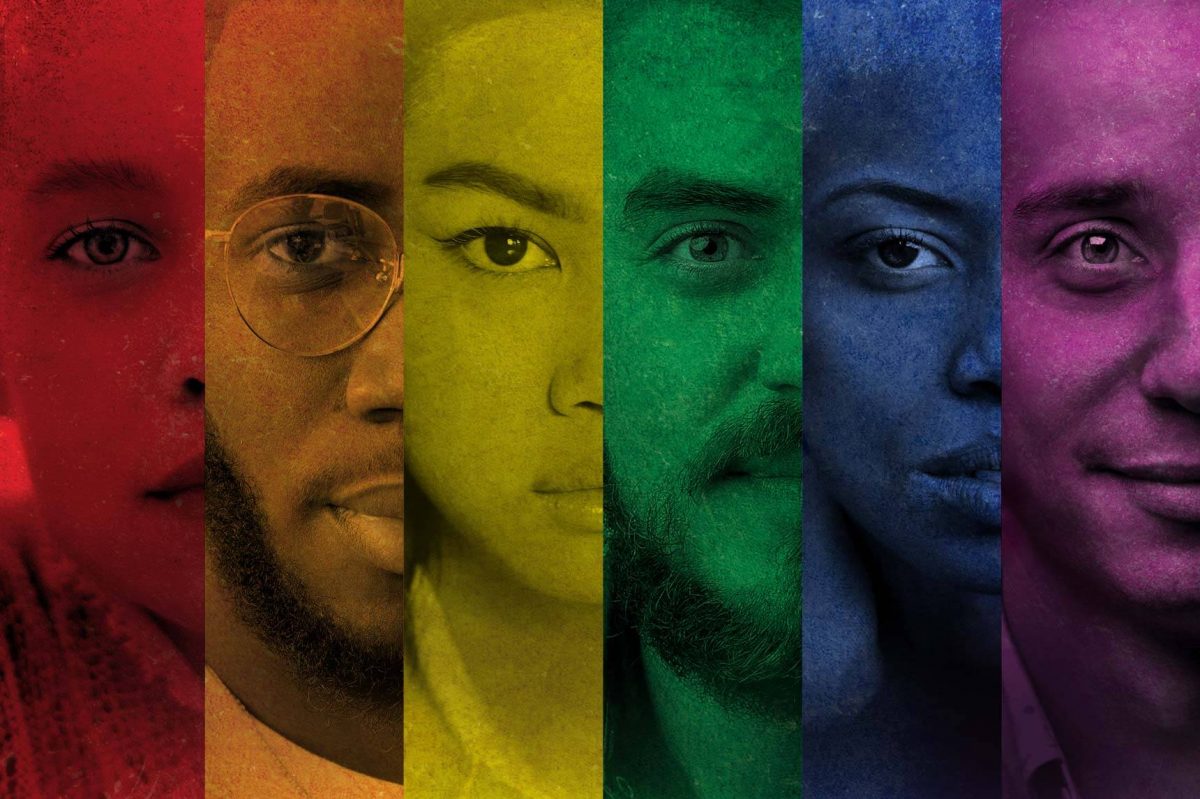 Innovating diversity education
August 18, 2021 —
The hunt for a bathroom exemplified a problem Robert Mizzi is studying in his academic work. In January 2017, he was giving a campus tour to a guest speaker and, at the same time, trying to find a gender-neutral washroom for the speaker in one of the University of Manitoba's buildings.
"I guessed the library was progressive enough to have one, and I was right," says the associate professor, who joined the Faculty of Education in 2013.
Mizzi is a newly named Canada Research Chair (CRC) in queer, community and diversity education, which includes a Social Sciences and Humanities Research Council grant worth $600,000. He has embarked on a five-year research program to determine the effectiveness of anti-homo/transphobia education. One common method is short, standalone 2SLGBTQ+ awareness workshops that organizations hold for a few hours, but the stand-alone workshops aren't effective at accomplishing significant changes in large organizations. So the question is, which educational methods will really lead to safe and diverse workplaces?
"The theme of the research program is to study educational interventions that go beyond traditional forms of interactions," says Mizzi.
Consider the bathroom: the lack of a gender-neutral bathroom in a faculty building says something about who is expected to use that building. During one stage of his research, Mizzi will focus on spatial justice, looking at how physical space can disenfranchise people.
"The theme of the research program is to study educational interventions that go beyond traditional forms of interactions."
"If Muslim student space is away from other religious groups on campus, what message does that send? If 2SLGBTQ+ space is in the basement, what message does that send?" explains Mizzi. He plans to ask students to draw on university campus maps to illustrate the places they find unwelcoming, along with the places they find attractive.
No ivory tower thinker, Mizzi hopes the learnings about spatial injustice shows those who design university spaces how the architecture can be more supportive. "What people within the disability rights movement have shown is that buildings can be redesigned to suit the needs of building users," says Mizzi.
Before entering academia, Mizzi was a middle-school teacher, worked in community and social development and consulted on international development projects. Ultimately he chose to focus on educators and education policymakers, because better training for educators and policymakers can flow throughout an organization to benefit more students. Internationally, Mizzi has worked on education projects in Kosovo, Catalonia, Northern Ireland and Japan. He's also a professionally trained actor with stage and television appearances in three countries. So there's little surprise to hear that while COVID-19 paused his CRC research, he has used the time to give virtual guest lectures, such as at the University of São Paulo in Brazil and the United Nations' University for Peace in Costa Rica.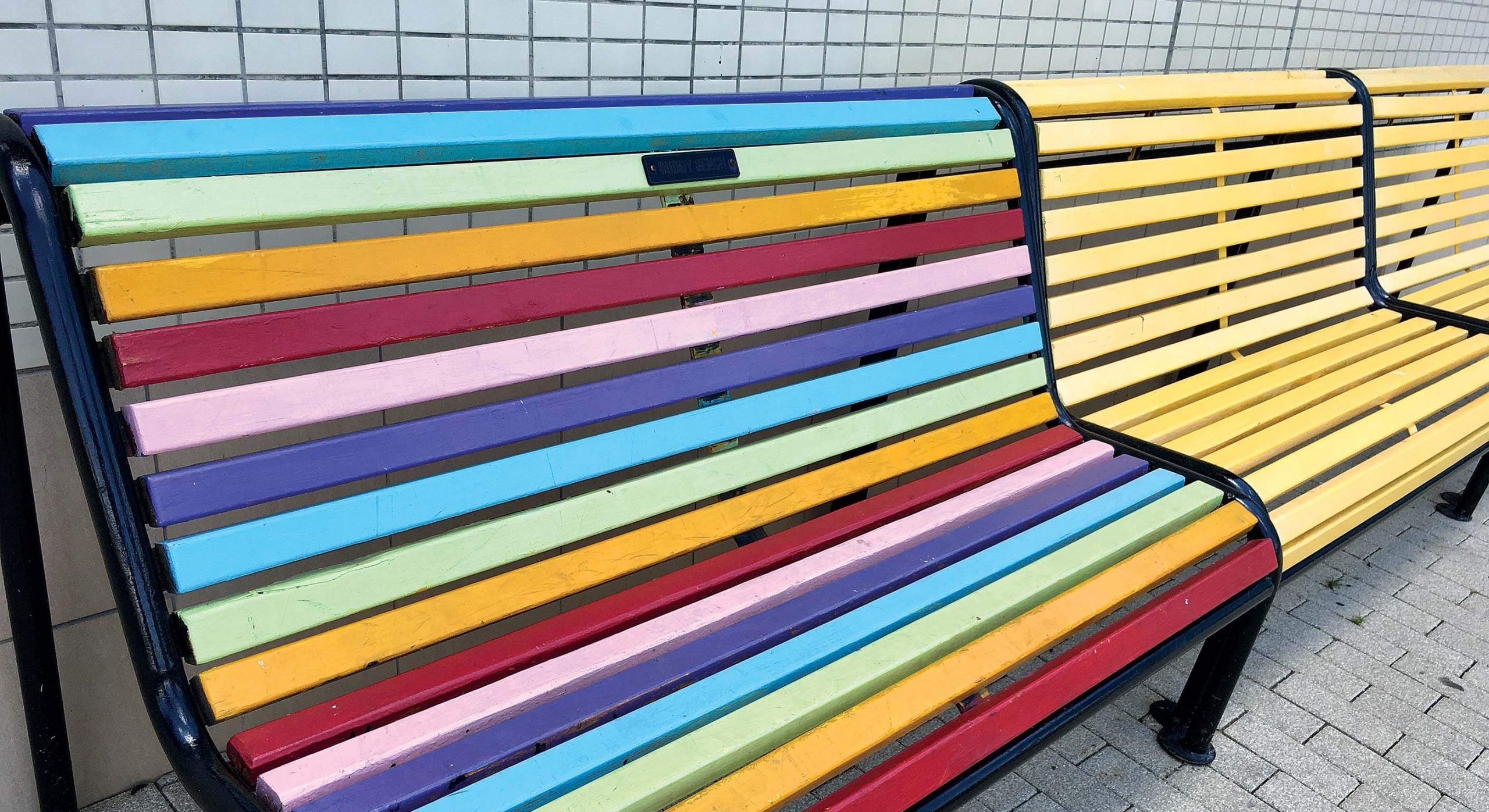 Along with spatial justice and an "artivism" mural on 2SLGBTQ+ history, Mizzi also plans to study the impact of Gender Sexuality Alliances (GSAs, formerly known as Gay-Straight Alliances). The research has a twist, though: while the positive impact of GSAs on schools is known, Mizzi is wondering if GSAs can have a similar impact on adult education in corporations and large organizations like hospitals, libraries, community centres and post-secondary schools.
"I've never heard of this for adults. It's not a common practice," says Mizzi. The methodology will be to create GSAs in adult environments, then study how the GSAs evolve over time.
Like the rest of his CRC research, this stage will involve both academic research and ways to directly affect the community. Mizzi is used to discussing institutional changes with policymakers directly.
"I have to acknowledge that politicians and leaders may not have the language to understand sexual and gender diversity and it may draw on some history they're not proud about in their own lives. I try to be sensitive but assertive in describing what needs to happen." He believes part of the problem stems from a lacuna in Manitoban's knowledge of 2SLGBTQ+ history, which is rarely taught [if at all] in Manitoba schools.
"I have to acknowledge that politicians and leaders may not have the language to understand sexual and gender diversity and it may draw on some history they're not proud about in their own lives."
That mixed approach of the academic and activist worlds carries over into the advisory council assembled to guide his research.
"It's unusual for a CRC chair to have an advisory council, but it was important for the research to be meaningful to the community," says Mizzi. Moving beyond the one-off workshop, the new research will position 2SLGBTQ+ people as teachers for leaders.
"It's very much rooted in participatory engagement and community," says Mizzi. "If you look at my history, I've worked on 2SLGBTQ+ education internationally and been involved locally with communities. I see this research as an extension of what I've been doing in the past."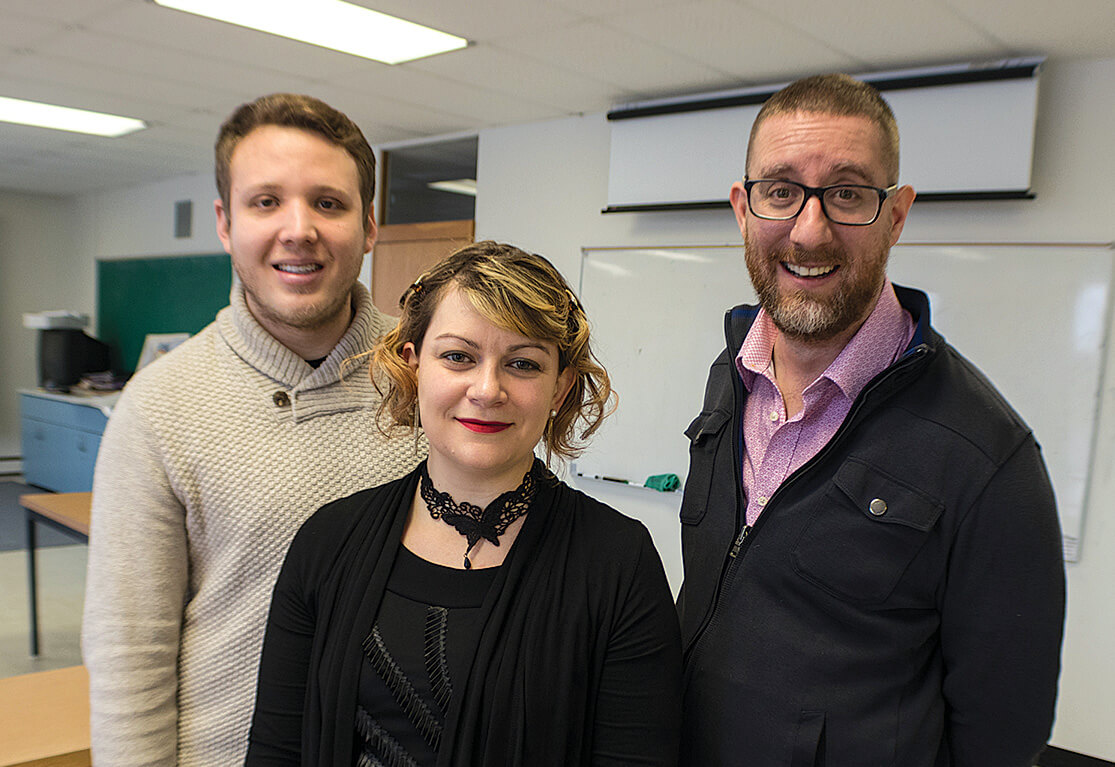 Visual History
One aspect of his CRC research program will see Robert Mizzi draw on his artistic and activism side to create a mural to tell 2SLGBTQ+ history in Canada, known as "artivism."
"We never consider visual art as a source of information," notes Mizzi. "Because I'm an actor, I have an appreciation for the arts. I'm at a stick-drawing level of skill, but I appreciate how aesthetics can reach people. In my acting, I've tried to reach people in that way."
Inspiration comes from a mural at a community centre in Londonderry/Derry in Northern Ireland, where Mizzi ran a research project on how people with disabilities and LGBTQ people were affected by the peace accords. "The mural was massive, really detailed, starting with Oscar Wilde, with all the struggles and the achievements of U.K. history," says Mizzi. "I want to take it even further."
While still in the planning stages, Mizzi hopes the Canadian mural will be displayed on a prominent public building in Winnipeg. A further goal is for the mural to travel to schools and community spaces (one option might be to print the mural on a large piece of vinyl, which is easy to ship and hang).
The academic side of the project is to assess how policymakers in schools and colleges are impacted by that mural after they know more about Canada's 2SLGBTQ+ history, says Mizzi: "What are the reactions from leadership now that people are aware of the struggles, how does that influence their policies and programs?"
ResearchLIFE highlights the quest for knowledge that artists, engineers, scholars, scientists and students at UM explore every day.
Learn more about ResearchLIFE
Other ResearchLIFE articles