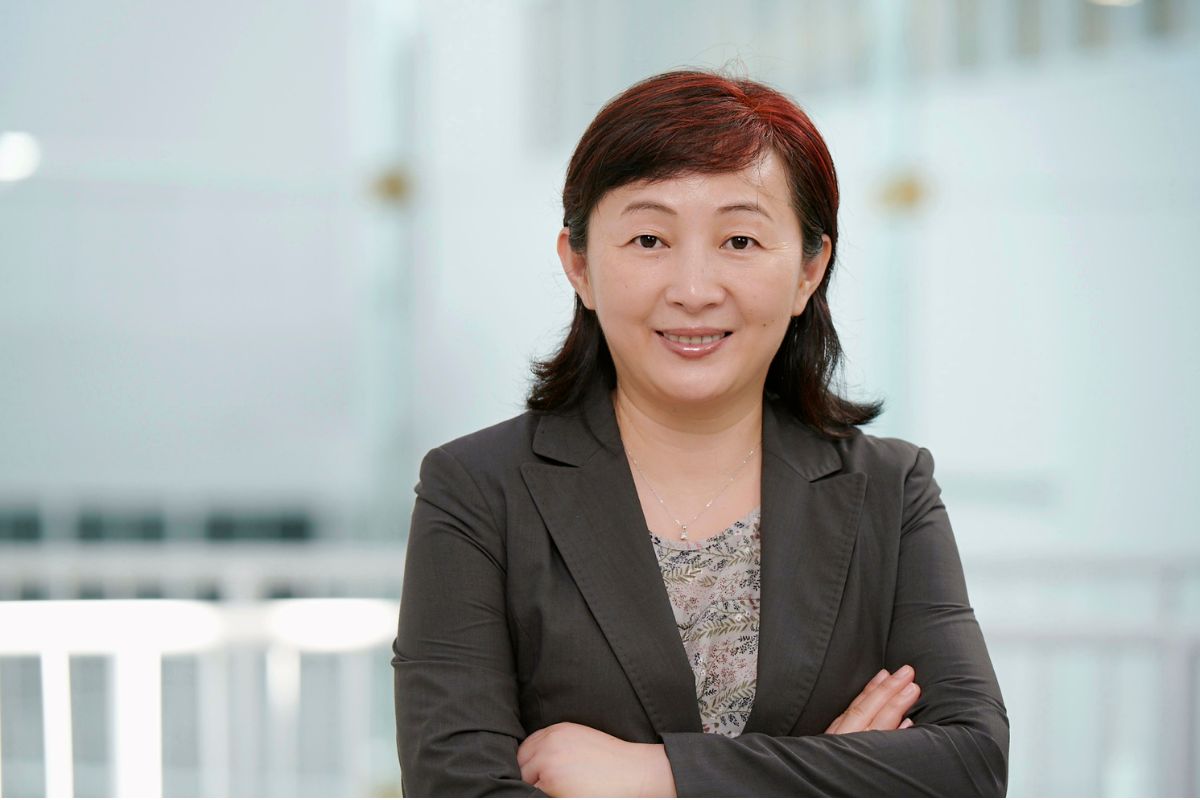 Research imitates life for Asper Assistant Professor published in FT50 journal
Dr. Ratchel Zeng's co-authored work on control and coordination receives prestigious publication and finds real-world application
April 19, 2023 —
Research by Ratchel Zeng, Assistant Professor of Business Administration at the Asper School of Business, and co-authors Birgitte Grøgaard and Ingmar Björkman has been published in an FT50 journal. Their article, "Navigating MNE control and coordination: A critical review and directions for future research," appears in the Journal of International Business Studies.
A top-ranked, peer-reviewed publication, this journal highlights innovative and impactful research on international business. The publication of Dr. Zeng's work speaks to its critical sophistication and disciplinary significance.
Multinational enterprises (MNEs) are corporations that operate across multiple countries. In today's global environment, no business remains unaffected by MNEs. They represent a significant challenge for operators and researchers given their geographic reach.
Dr. Zeng's research examines how organizations use specific managerial tools to align goals between headquarters and subsidiaries and how they distribute firm knowledge and experience among those subsidiaries.
Efforts to manage MNE function often fall under various definitions of control and coordination. Since MNE operations are spread out geographically, the strategies used to manage firms are an important focus of international business and management research.
With increased deregulation and expanding information and communication technologies, some scholars have argued that control from a central entity or headquarters is becoming less relevant to MNE operations.
However, Dr. Zeng and co-authors argue that both control and coordination remain key competencies for successfully running MNEs. To understand how and why this is, they compiled and reviewed 126 articles that explore these topics, identifying knowledge gaps and offering definitions of both control and coordination based on their extensive review.
Dr. Zeng's personal insights into the publication process offer a glimpse into how control and coordination often work in tandem.
This international team of researchers began a publication process in 2020 that spanned five rounds of submission (including proposals). Dr. Zeng and co-authors often felt that in their efforts to evenly coordinate and give each other freedom to contribute equally, they kept getting stuck.
With overlapping interests but different theoretical perspectives, Dr. Zeng and her co-authors began to recognize the parallels between their own efforts to publish the project and the operations of an MNE.
"We all wanted to give each other autonomy, but in the end, we became a bit stuck not moving forward. We were like three subsidiaries in a multinational enterprise. We were in three different countries, three different time zones, and we needed direction," say Dr. Zeng and Dr. Grøgaard.
The author-team decided that Dr. Zeng should be in the driver's seat and take on more control over their shared task.
They discovered that coordinating—having their theoretical understanding, interests and goals aligned—was not actually enough to achieve their goals. They needed a structure to make the work happen, which is where Dr. Zeng took on more responsibility and control, making higher-level decisions with the trust of her team.
The result is not only a bold research paper finding an audience thanks to its prestigious publication; it is also a foundation on which Dr. Zeng and her co-authors can develop further studies in the dynamic and vast landscape of MNEs.
At a school like Asper that emphasizes experiential education and strong networks, Dr. Zeng's research success is more than a citation—it is a demonstration of our strategic values and the promise of continuous curiosity and lifelong learning.