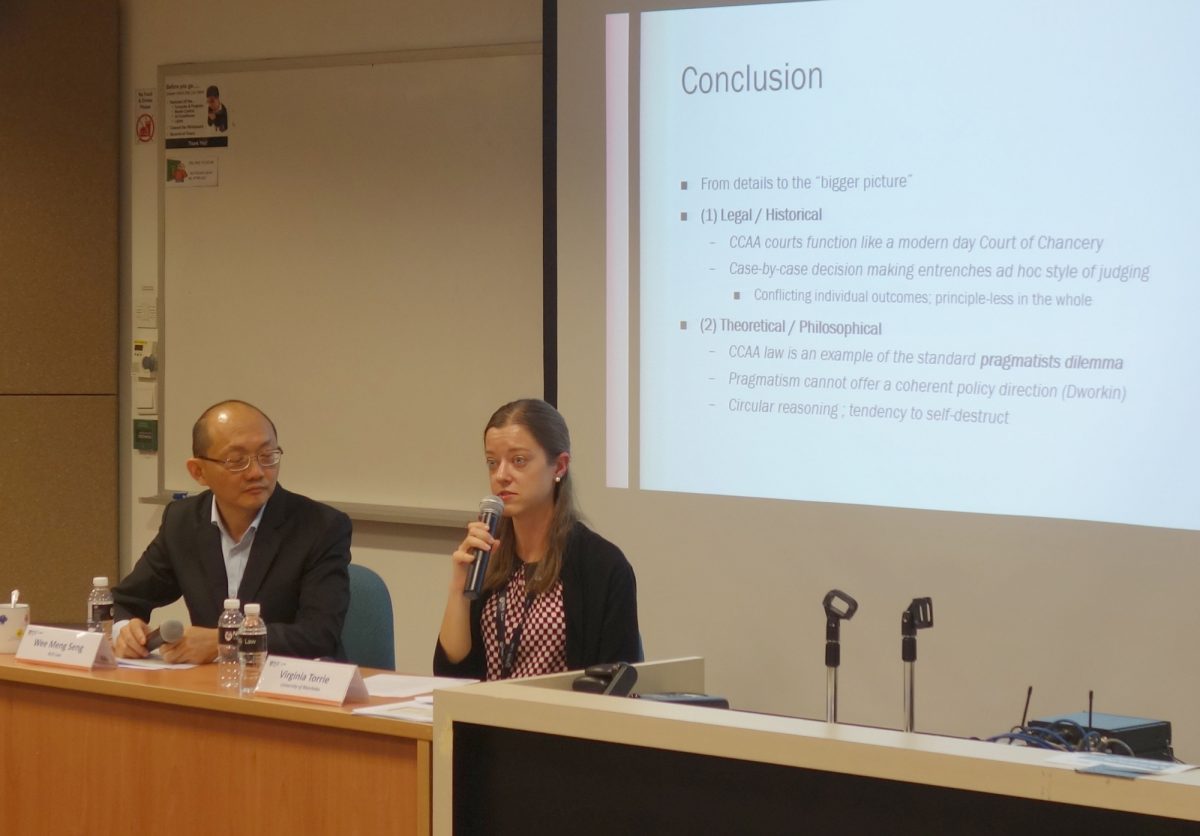 Reinventing Bankruptcy Law Goes Global: Dr. Torrie in Singapore
November 8, 2019 —
Dr. Virginia Torrie, Assistant Professor at Robson Hall, is still jet-lagged from her recent visit to Singapore, where she was invited as an Academic Visitor to the EW Barker Centre for Law and Business, Faculty of Law, National University of Singapore. There, she gave a lecture on her book Reinventing Bankruptcy Law, forthcoming next summer from the University of Toronto Press.
About 45 people attended the lecture, primarily lawyers and judicial officers, as well as faculty, academic staff and students. "Singapore is positioning itself as a global hub for corporate restructuring," said Torrie, "and recently enacted a new corporate restructuring statute inspired in large part by the US corporate restructuring law, and to some extent, by the Canadian Companies' Creditors Arrangement Act."
While in Singapore, Torrie attended a Roundtable on Artificial Intelligence (AI) in the Financial Sector at the Centre for AI and Data Governance, which is part of the School of Law at Singapore Management University. There, Torrie was invited by organizers to moderate a panel called "Use and Regulatory Challenges of AI in the Banking Industry."
The Banking and Finance Law Review, of which Torrie is Editor-in-Chief, will be publishing some of the papers that were presented at the Roundtable in a forthcoming volume.