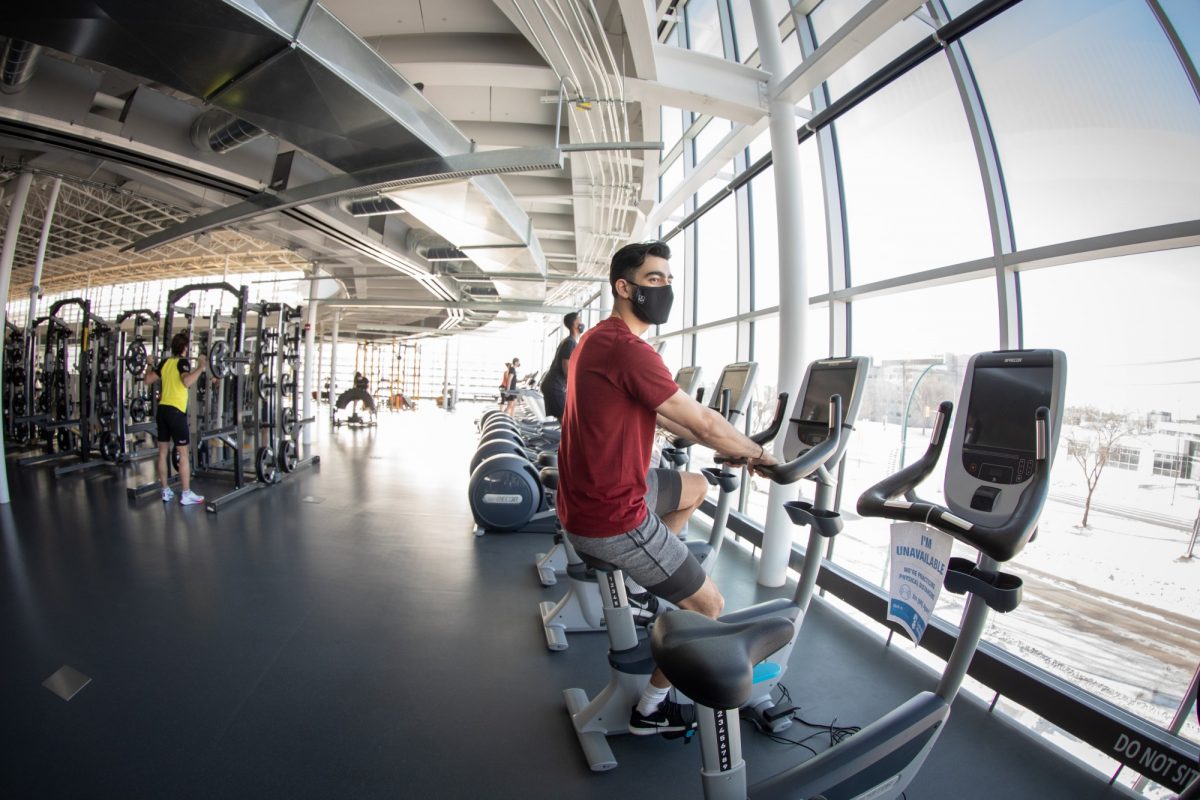 Recreation Services is back in full swing
Stay active, meet new friends
September 14, 2021 —
Despite the stop-start cycle that fitness facilities endured over the past 18 months, UM Recreation Services managed to keep people moving through the new virtual world that has become so familiar to everyday life.
Now, as most programs and services are back and being offered in-person, the Recreation team wants to remind students, staff and alumni that there is something to keep everyone active at UM with a catalogue of diverse options to choose from.
Through the Sport and Rec fee, UM students have access to sport and recreation facilities at the Fort Garry campus, including the Active Living Centre, Frank Kennedy Centre, Wayne Fleming Arena, James Daley Fieldhouse, Joyce Fromson swimming pool and the Joe Doupe Rec Centre at the Bannatyne campus.
Additionally, offerings like REC Clubs offer students an opportunity to join competitive clubs like synchro skate, ringette, or ultimate (frisbee) or participate in a more casual club like wrestling, volleyball, climbing and tennis.
Intramural sports provide students an opportunity to form a team, or register as a free agent and compete against other students in a handful of leagues throughout the term.
UM staff and alumni also have access to discounted pricing on membership and a multitude of options to encourage active living.
Adult instructional programs provide an outlet to get moving and learn a new skill simultaneously. Learn activities like dance, martial arts and climbing from renowned instructors.
Group Fitness classes are offered daily for those who would like to participate in instructor-led fitness classes.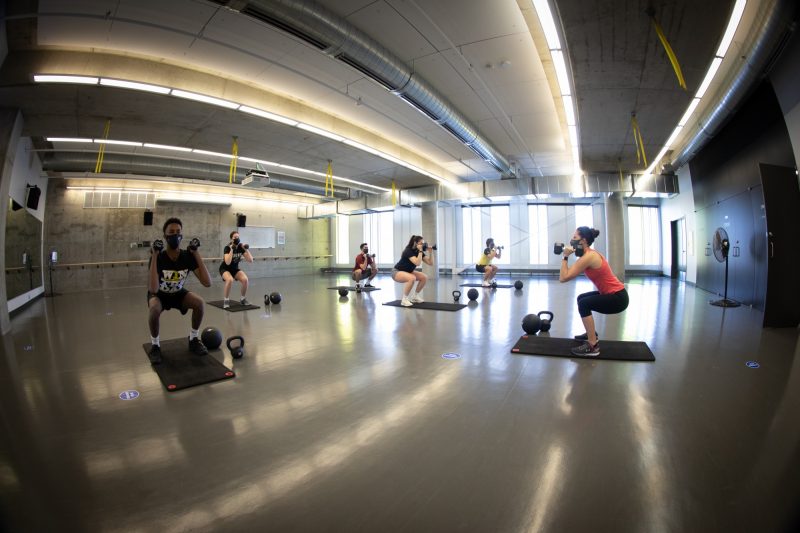 Positive correlation between recreation and academic success
Campus recreation comes in many forms and provides a variety of benefits for participants. The National Intramural-Recreational Sports Association (NIRSA) widely promotes the link between staying active with campus recreation and improved academic success, citing:
Physical Health
Individuals who participate in campus rec tend to report higher levels of physical health, improved quality of life and better sleep patterns than non-participants.
Mental Wellbeing
Post-secondary education can be stressful, particularly during exam periods. Rec programs emphasizing mindfulness and exercise can reduce perceived stress, anxiety, depression, and negative mood, with participants more likely to report improved feelings of wellbeing.
Engagement and belonging
Being a part of a rec club, intramural sports team, or perhaps a group of regulars on the fitness floor enhances students' sense of belonging.
Retention
One of the effects of belonging is improved retention. Students who participate in rec programs are more likely to stay in school and graduate.
Employment opportunities
Employment with UM Recreation Services lets students develop professional and leadership skills while taking classes. It teaches students to plan, organize and prioritize their work, and provides experience working in team environments.
Get involved and stay active with UM Recreation services.