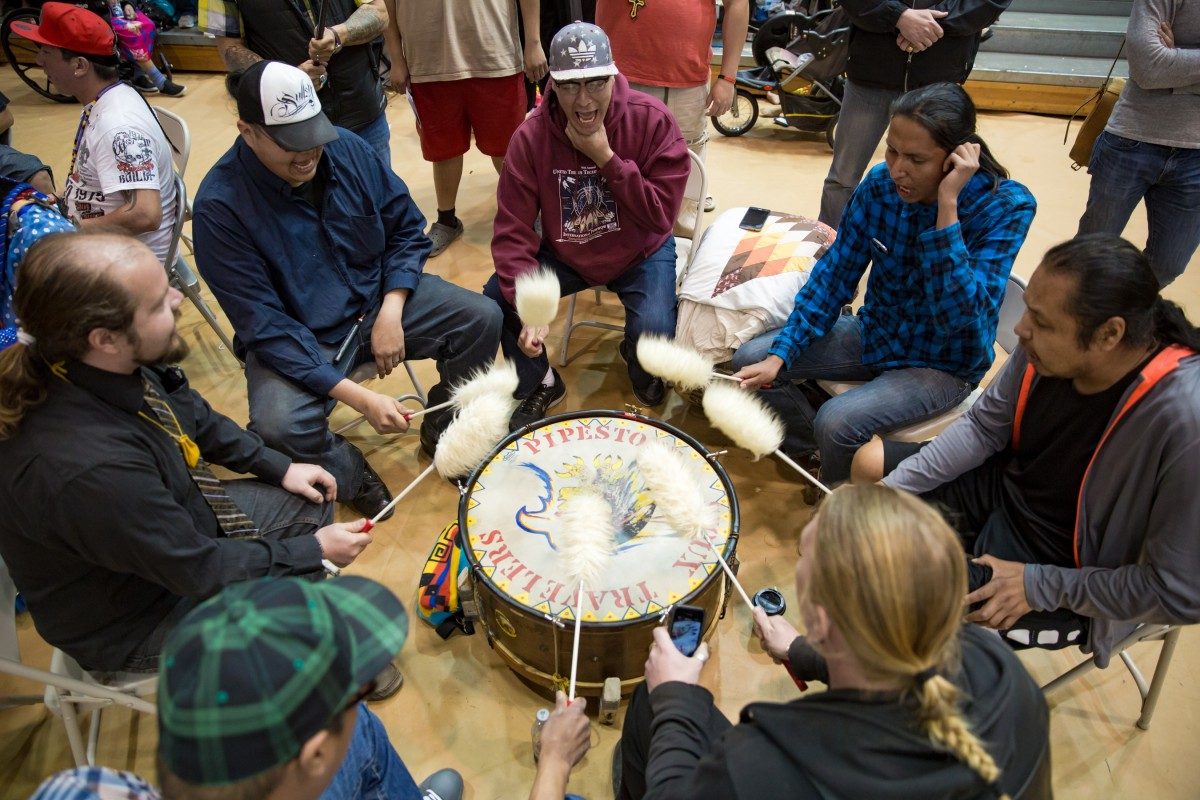 Celebrating Indigenous U of M grads at 28th Annual Traditional Graduation Pow Wow
Highest number of Indigenous students set to graduate from U of M
May 5, 2017 —
More than 430 Indigenous students are set to graduate this year, the highest number of Indigenous graduates ever at the University of Manitoba. On May 6, graduates, relatives, friends and community members will celebrate at the 28th Annual Traditional Graduation Pow Wow.
The day begins with a Pipe Ceremony at 10 a.m.
From 11 a.m. to noon, Darren Lavallee, also known as the Marvelous Métis, will be setting the tone for the day with lively fiddle music.
At noon, the traditional drums begin to beat at the first Grand Entry. A Grand Entry is a procession of community flags, Indigenous veterans, VIPs from both the campus and wider community who have contributed in some way to the success of the graduates, and of course, the graduates themselves.
At 2 p.m., the graduates will be honoured. This is followed by a feast at 5 p.m. in the Multi Purpose Room on the second floor of UMSU University Centre.
A second Grand Entry takes place at 7 p.m.
The Pipe Ceremony, Grand Entries and honouring the graduates take place at Investors Group Athletic Centre. All are welcome to attend and all events are free.
For more information on the Graduation Pow Wow, including how to register to walk in the Grand Entries, contact the Indigenous Student Centre at 204-474-8850 or isc [at] umanitoba [dot] ca.
Creating Pathways to Indigenous Achievement is an institutional priority for the University of Manitoba, with a goal to celebrate achievements by Indigenous faculty, staff, students, alumni and community partners.
Indigenous Achievement is a pillar of Front and Centre — the campaign for the University of Manitoba, with $65 million directed toward this priority. By collaborating with Indigenous communities and stakeholders, the University of Manitoba is striving to be a welcoming place that translates into success for Indigenous students and their families.